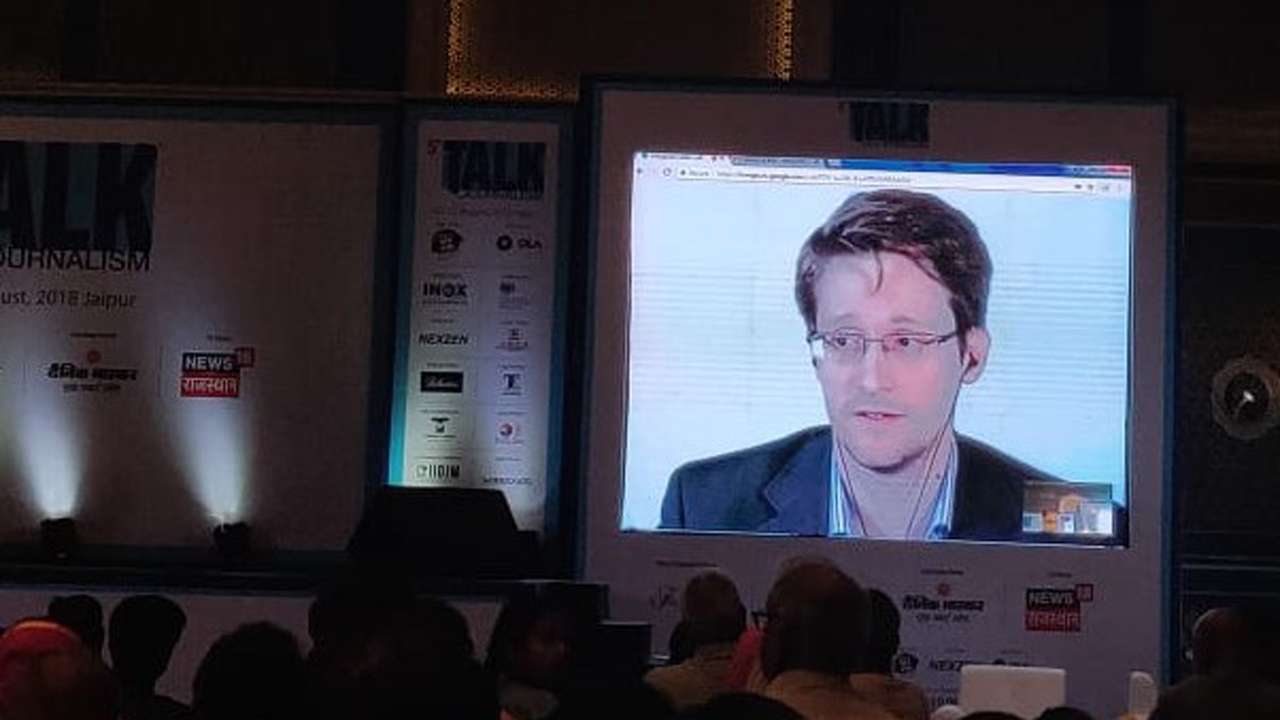 Edward Snowden during the video conference on Saturday.
From an undisclosed location, Edward Snowden came live amid gathering at media fest in Jaipur on Saturday. The US intelligence contractor turned whistleblower and freedom of press activist discussed on concern related to citizen monitoring programs of world governments, including Aadhaar of India.
"If the Aadhaar system has to work, there should be criminal penalties on agencies for disclosing personal details. There is seriously something wrong with this system," said Snowden.
He has been crusading against the citizen monitoring activities of the US government and the same dangers are hunting him down. His session on "Being a Whistleblower" narrated more that he spoke. The organisers were unsure of his appearance till the last hour and when he did came online, it was just a white background from anonymous 'safehouse'.
Despite the hardships, he seems to be in comfort with the situation. "I used to work for the government and now I work for the public," he said. Snowden said that while the terrorists remain technologically updated, such government monitoring is often used for citizens. He had the audience deliberating on the public government relation. "When governments fear from the public, its liberty," he said.
Unfortunately, it's people who fear governments in most cases and thus there remains need for a more collective effort towards a better tomorrow. As for him, the trend of 'world turning in Chinese market' was a greater concern than being haunted by his own government.
http://www.dnaindia.com/jaipur/report-edward-snowden-expresses-concern-over-aadhar-system-2648718