#GenderAnd | Despite recognition as 'third gender' the trans community is still denied basic rights like property, marriage and adoption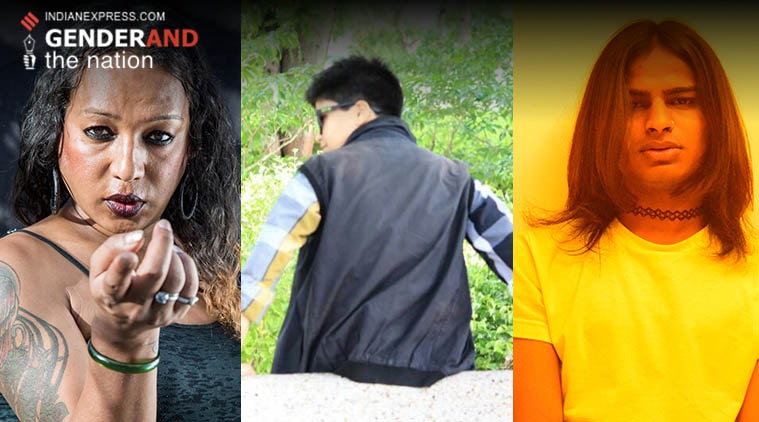 In 2015, the Rajya Sabha passed a bill to increase educational and economic opportunities for the country's trans population and offer protection from violence, including sexual assault.
In a viral video doing the rounds, a transgender employee of the Kochi metro makes a passionate appeal, "When you look at me, don't look twice. I want you to look at me, and just see a person doing a job." Kerala Metro Limited's ambitious Koch metro train project was launched on June 17. One of the key highlights of the project is that it has employed 23 transgenders to push for the welfare of the marginalised and neglected community. They will be part of the 530 workers of Kudumbashree, a government launched women self-help group that will operate the state's first metro project.
In 2015, Kerala became the first state to formulate a transgender policy aimed at ending discrimination and bringing the 'third sex' into mainstream. In the metro project, they will be deployed in different sections, including housekeeping and ticket counters based on their qualifications.
Two year ago, on April 14, the Supreme Court, in a landmark judgement created a 'third gender' status for the transgender community in India. Earlier, they were forced to write male or female against their gender. It was for the first time that the third gender got formal recognition. According to 2011 census data, almost half a million Indians were identified as hijra. Activists, however, say the numbers of the entire trans community may be way higher.
Shreyansh, an 18-year-old student who identifies as a trans-woman, says, "As a trans person, I have to endure a not so pleasant gaze from each person around me every single day. It's not that easy to get out of my home even for a walk. They put me in an uncomfortable position."
Rudrani, an activist, a trans-model and the founding member of the Mitr Trust, a decade-old organisation aimed at spreading awareness about the daily struggles of Indian transgender people also voices the repeated 'othering' of the community. According to the SC judgement, they should be allowed admission in educational institutions and given employment on the basis that they belonged to the third gender category. But that is rarely followed. She says, "Old women often come and touch me assuming I am some goddess and ask me to bless them for some pota-poti (grandchildren). There are cultural beliefs but it is not needed all the time. For trans-women, there are just two things. Either we are sex-workers or a goddess. You cannot be a policewoman, you cannot be a model, conductor, watchman or receptionist. I want people to stop limiting us."
Simply explained, sex refers to biological differences; chromosomes, hormonal profiles, internal and external sex organs. Gender describes the characteristics that a society or culture delineates as masculine, feminine or others. Cis is a Latin prefix which means 'on this side', the opposite of trans which is interpreted as 'from the other side.' A cis woman may be defined as those whose gender identity align with assigned sex at the time of birth.
"I may not be a cis-woman but I am a woman," says Rudrani. Despite the Supreme Court ruling, many trans Indians reportedly still don't want to come out publicly because of the lack of understanding of the different gender identities and the brutal stigma against them.
Rudhisthr, a 25-year-old software engineer who identifies as a trans-man says, "When I was a child, I always prayed to God to make me a boy and change my body." Shreyansh also says the same thing, "I knew I was a girl since the day I got out of my mother's womb. Trans is just a thing that happened to me. I got the wrong body. But I'm a woman and expect everyone to call me that. For example, we do not put 'disabled' word before every disabled woman. Because we all know that being disable doesn't alter their womanhood."
Aditya, a 27-year-old Human Resources professional voices the same experience: "I want to be called as a man. All my life, I have struggled for this. My parents tell me that even when I started learning the language, I used the male pronouns to refer to myself."
Rudrani believes that the rigid gender roles defined by the society have a bearing on people who do not fit the bracket. She says, "Society prefers to decide things for others. That's how the structure is. We live in a world where people decide for you whether you are a male or a female and then based on that, what you should be doing, what should your name be, etc."
Aditya was hired as a content writer in a retail company in Bengaluru under the LGBT criteria formulated by the HR department to improve diversity at work. He says that while his co-workers are supportive, the discrimination in most basic government offices is brutal. He recounts, "When I went to the passport office for my application before transitioning, the officials asked me how did I have a female name since I looked like a boy. I told them how does it matter and they started laughing. People were looking at me. That was the highest level of humiliation I ever felt."
The SC also added that if a person surgically changes his/her sex, then he or she is entitled to her changed sex and cannot be discriminated. Transitioning is a process referred to the sex reassignment surgery/gender reassignment surgery. It is the surgical procedure by which a transgender person's physical appearance and function of their existing sexual characteristics are altered to resemble that socially associated with their identified gender.
It is a long drawn process and trans-people often find it hard to convince family members or get appropriate help and counselling to take the step. Aditya says, "I never thought much about the male-female concept or divide. My father used to say we have seen women like Kiran Bedi and Indira Gandhi. So it's okay that my kid is different or behaves in a more masculine manner." He first read about transition when he was in high school. "A man had transitioned from female to male. I could relate to it. I had been attracted to females rather than men. When my friends used to talk about crushes, I couldn't talk about mine because I had a crush on a female best friend. I thought I was a homosexual. Later, while reading a chapter on gender identity in my psychology book, I knew I was a transgender and not a homosexual."
The internet played a huge role in supporting Aditya. He got in touch with a WhatsApp group that knew more about transgenders and answered my queries on sex reassignment surgeries. He soon came out to his family and they accepted him. "But it took me two years to convince them why I need surgeries. They agreed and even came to the hospital. My uncle told me, 'I know you and trust you. If the surgery makes you feel complete, go for it,'"he recalls.
Rudhishthir also started his Hormonal Replacement Therapy three months back. He says, "I didn't know until last year that there were options available in India. But as soon as I came to know that we have few doctors that perform these surgeries and some of my fellow brothers had started or were already in process of transitioning, I saw a ray of hope."
According to him, one of the major problems faced by the trans community is coming out to friends, family and in workplace. He says, "There is an absence of support from our loved ones, mocking, bullying and usage of washrooms in public places. I have come out only to few of my close friends and two of my siblings. Though they have been supportive, it's hard for them to address me as a man."
Rudrani was lucky to find support in her family which a lot of trans people don't find. She says, "We have heard stories where trans-girls are raped by their brothers, fathers, cousins and everyone."
There is a reason why even after the Supreme Court ruling, many trans-people do not want to change their gender on their ID. The discrimination originates both at the societal level and also at the practical level. This is because the third gender IDs still don't address basic rights like marriage, transferring property or adopting children, which are governed by statutes based strictly on a man-woman binary in India.
The SC ruling mentioned that states must construct special public toilets and departments to look into their special medical issues. While in urban areas it may still be easy to navigate, there is still a lack of initiative from the state governments. Aditya says: "I need gender neutral washroom and my colleagues in an urban space are considerate about it. But there needs to be more awareness in these issues specially in small towns… My ID proof is stuck for over seven months and they are just not ready to change my name on my documents."
The certification process is another concern for the trans-community in the country. A screening committee has been appointed to decide who qualifies as transgender and can receive third-gender passports and licences. Apart from conducting physical examination which is not required and yet doctors continue to do, the cards are often assigned to those who have had reassignment surgeries. The other reason for being turned away is not having enough documents to make changes since many trans-people flee their home when they are not accepted by family members.
In 2015, the Rajya Sabha passed a bill to increase educational and economic opportunities for the country's trans population and offer protection from violence, including sexual assault. The bill was intended to strengthen the 2014 Supreme Court ruling but it is still on hold.
"There are many LGBTQ+ people who do not come out because of society's opinions and views towards this community. They suppress themselves and trans girls and boys, even from urban places, live trapped their whole life. While many Indians are not homophobic/transphobic, they just don't want to change their mentality and move forward with time. People need to expand to the truth of others as we live in this world together," says Shreayansh.
Rudrani, however, feels trans-people don't need positive stigma. "People ask me what can we do for them. I tell them, you don't have to do anything extra. Just behave normally. You do not have to treat me extremely nicely or be patronising. She adds, "When I spoke to a friend who recently had a baby and asked her if it was a boy or a girl, she told me, 'I don't know. The child has not decided yet."
http://indianexpress.com/article/india/either-we-are-a-sex-worker-or-a-goddess-transpeople-cant-have-regular-professions/