Lucy Kalapura says her book is an attempt at a fair criticism of the church based on facts. "I am just playing the role of whistleblower."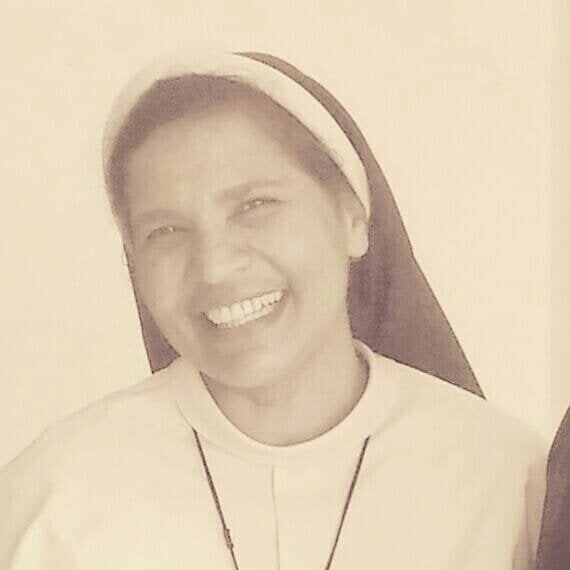 The autobiography of a Catholic nun with scandalous accounts of sexual abuse and exploitation by priests, illicit relationships and homosexuality among the clergy threatens to hurtle the Catholic Church in Kerala into another crisis.
Karthavinte Namathil, which translates roughly as "In the name of Christ", is written by 52-year-old Sister Lucy Kalapura. The 203-page book, written in Malayalam, was released on Saturday.
Kalapura is no stranger to controversy herself. In August, she was expelled by the Kerala-based Franciscan Clarist Congregation for her lifestyle, which it said did not conform with church rules. This reportedly included publishing books, and buying and driving a car. Kalapura petitioned the Vatican against the congregation's decision but her appeal was denied. Refusing to accept her expulsion, she remains at her convent in Wayanad.
Kalapura has insisted that the real reason behind her expulsion is her support of a fellow nun in Kerala who has accused the former bishop of Jalandhar, Franco Mulakkal, of rape.
The release of her book on Saturday coincided with the start of the trial against Mulakkal in a court in Kottayam.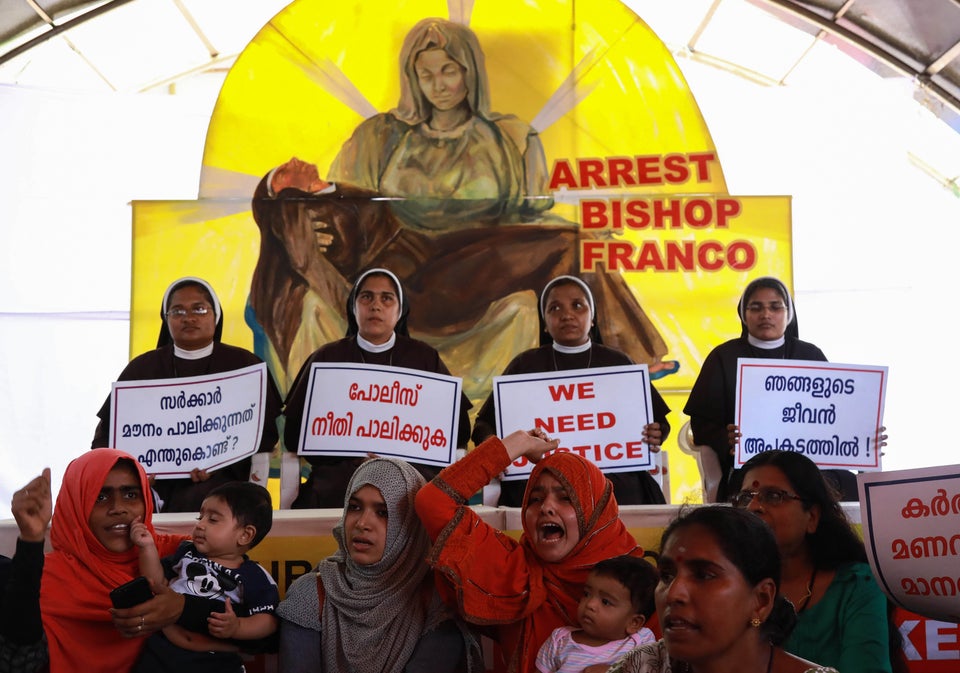 Speaking with HuffPost India, Kalapura said her book was an attempt at a fair criticism of the church based on facts. "Those who voice their concerns against [the] wrongdoings of church authorities are either expelled or sidelined," she said. "I am just playing the role of whistleblower."
She added, "The faithful are criticising me, saying the autobiography contains explicit details of sexual abuses and assaults. But what I attempt through the book is institutional reform."
The Syro Malabar Church's media commission secretary, Father Antony Thalachelloor, refused to comment on the contents of the book. "The church prefers to ignore it. It's not worthy of a reaction," he said.
Jose Vithayathil, secretary of the Syro Malabar Church's Synodal Commission for Laity, alleged the book was part of an agenda to defame the church and its priests. "Why did these people not raise these issues before appropriate forums of the church in the past?" he asked. "We have a clear complaint redressal system. Genuine people are opting [for] that path while people of wicked motives would attempt to publish books with malicious content to tarnish the image of the church. We are sure the church will survive such challenges."
Catholics constitute 61% of Kerala's 6-million-strong Christian population, according to the 2011 census. Among the Catholic denominations, the Syro Malabar Church is considered the most powerful.
Her story
In the book, Kalapura says she experienced sexual exploitation at the hands of priests first hand and recounts four instances.
The first time was a few months after she had become a nun at the young age of 17. She writes that a priest staying at a guest house attached to her convent forcibly kissed and hugged her when she took him some hot water.
Years later, at a different convent, a priest who taught her to play the keyboard tried to molest her, she recounts.
In the third instance, Kalapura accuses the vicar of a church outside Kerala, where she was a guest, of making sexual advances. She says she escaped his clutches only by screaming for help and using force to resist him.
Finally, she writes that a young priest touched her inappropriately but backed off when she raised her voice at him.
Secret lives
Personal experiences form just one section of the book. Kalapura goes on to accuse priests and nuns of not only living sexually-active lives in violation of their vow of celibacy, but also of indulging in perverse acts and bullying their subordinates.
An English translation of an excerpt from her book reads: "Some sex maniac priests make these nuns stand naked before them for hours. Several of my convent mates have active sexual relationships with priests. They engage in lengthy telephonic sexual conversations on a daily basis. I have heard stories of nuns who regularly have sex with priests."
Naming names, she alleges Father Robin Vadakkumcherry, the former vicar of a church in Kottiyoor, Kannur district, had sexual relations with multiple nuns. Vadakkumcherry is a controversial figure in Kerala's Catholic community. In February, he received three 20-year jail sentences, running concurrently, in three cases of rape and abuse of minor girls. The most controversial of these was the rape of a 16-year-old girl from his parish whom he also got pregnant.
Kalapura accuses priests of preying not just on nuns but on female members of the congregation too. Citing one case, she says a young girl sought the help of a priest to clear some exam-related doubts but started getting sexually suggestive phone calls from him. She confided in her mother and the matter was resolved with the priest tendering an apology.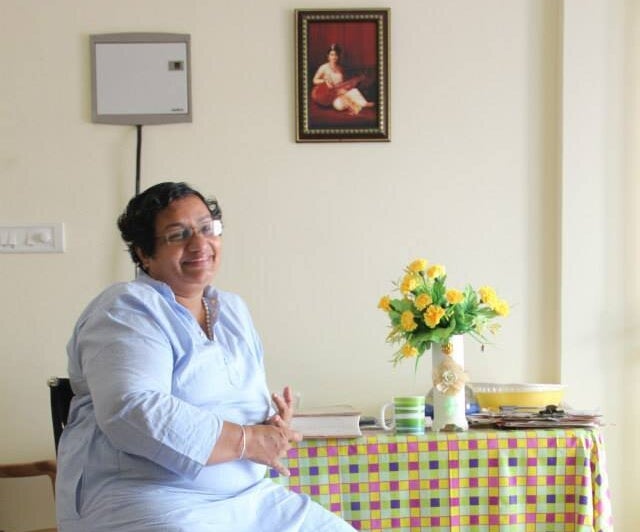 Kalapura points an accusing finger at her fellow nuns too, claiming that some convents are in the practice of sending their young recruits to priests. She also says many nuns in positions of authority treat their juniors poorly.
Another excerpt from her book reads: "… The members of the congregation face discrimination on many fronts. The junior nuns do not even have the freedom to choose sanitary napkins. Seniors will enforce poor quality napkins on us. Till recently, we were given pieces of white cloth instead of napkins."
In another declaration, Kalapura says homosexuality is common among nuns and priests, as is the abuse of young clergymen and clergywomen by their superiors. Recounting two such instances, she writes: "One of the brothers training in the seminary for priesthood became mentally devastated after he was forced to have homosexual relations with senior priests. For over a year, he was subjected to continuous sexual abuse in the seminary. Discontinuing the training, he went back home with severe mental health issues. Another seminary inmate had also complained to me about similar abuses. A priest had tied him to a bed when he opposed his advances…"
'Church is in denial'
Kalapura – who has worked as a school teacher for many years now – insists her book contains only "hard truth" and "no fiction".
"I said nothing wrong," she told HuffPost India. "It is an honest attempt to put down my memoir of 35 long years in convents."
Commenting on the church's response, she added, "If the church is ready to accept the book as reality, that would help protect the sanctity of the church. As expected, they are now in denial mode, without attempting any kind of introspection."
Her book mirrors the autobiography of Sister Jesme, a former nun from Kerala. Amen: The Autobiography of a Nun was published in 2009 and also details sexual abuse, sexual relations and bullying in the convent.
"What I wrote earlier or what Lucy [is] attempting now to say is nothing new," said Jesme, a former college lecturer who quit being a nun after 34 years of convent life. "We have been talking about this continuously over the years, seeking larger corrections. But the church has always protected sexual predators."
Kalapura's book may cause the same upheaval within the church that Jesme's Amen did 10 years ago.
According to DC Books, the publishers of Karthavinte Namathil, all 3,000 printed copies were sold out within hours of release. "The second edition will hit bookstalls in a couple of days with more copies," said AV Sreekumar, the manager of DC Books. The publishing house also has plans for Hindi and English translations of the book.