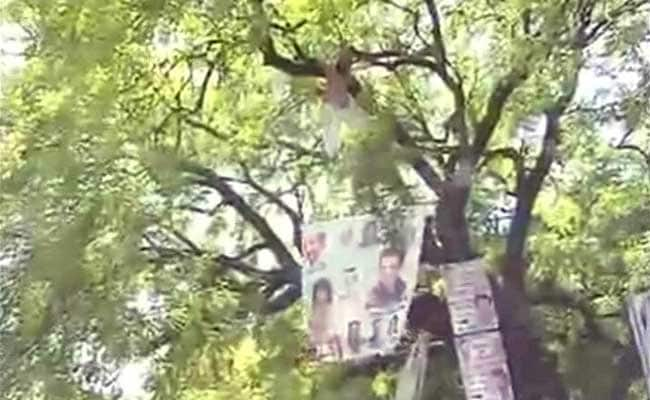 NEW DELHI: 
 A farmer from Rajasthan committed suicide by hanging himself from a tree at an Aam Aadmi Party rally at Delhi's Jantar Mantar today.
The man, identified as Gajender Singh Rajput rom Rajasthan's Dausa district, left a suicide note. He was rushed to hospital, where he was declared dead.
After trying to draw attention to himself, the man climbed the tree and threatened to hang himself, as AAP leaders and others climbed after him urging him to come down.
He was seen hanging precariously from the tree and hundreds of people gathered at the Jantar Mantar to protest against the Centre's land acquisition bill, watched in shock and horror as the man fell.
Delhi Chief Minister Arvind Kejriwal, who heads the Aam Aadmi Party, visited the hospital after his speech.
"I am sad that he climbed the tree in front of us but nobody tried to stop him," Mr Kejriwal said.
http://www.ndtv.com/india-news/drama-at-aap-rally-man-attempts-to-hang-himself-from-tree-757194