Punjabi poet Surjit Patar said he was pained at the "insensitive" attitude of the central government towards the demands of farmers who have been protesting peacefully.
Surjit Patar had received the Padma Shri in 2012.5Chandigarh:
Noted Punjabi poet Surjit Patar announced that he will return his Padma Shri award in support of farmers who are protesting against the Centre's farm laws.
In a statement, Mr Patar said he was pained at the "insensitive" attitude of the central government towards the demands of farmers who have been protesting peacefully.
The 75-year-old said he has decided to return his Padma Shri award with a heavy heart. Mr Patar had received the Padma Shri in 2012.
Noted Punjabi documentary filmmaker Rajeev Kumar on Decemebr 7, 2020 announced to return national award given to his film 'Nabar' in 2014. Kumar, who belongs to Mullanpur Dakha town of Punjab, made the announcement at Tikri border, saying: "For all Punjabis, the interests of farmers are of paramount importance. It is a farmer who works hard to make the country not only self-sufficient but surplus in food grains. Now the central government is targeting them (farmers) to benefit corporates. No one should stay away from opposing this anti-farmer and anti-people action. I have decided to return the national award to my film."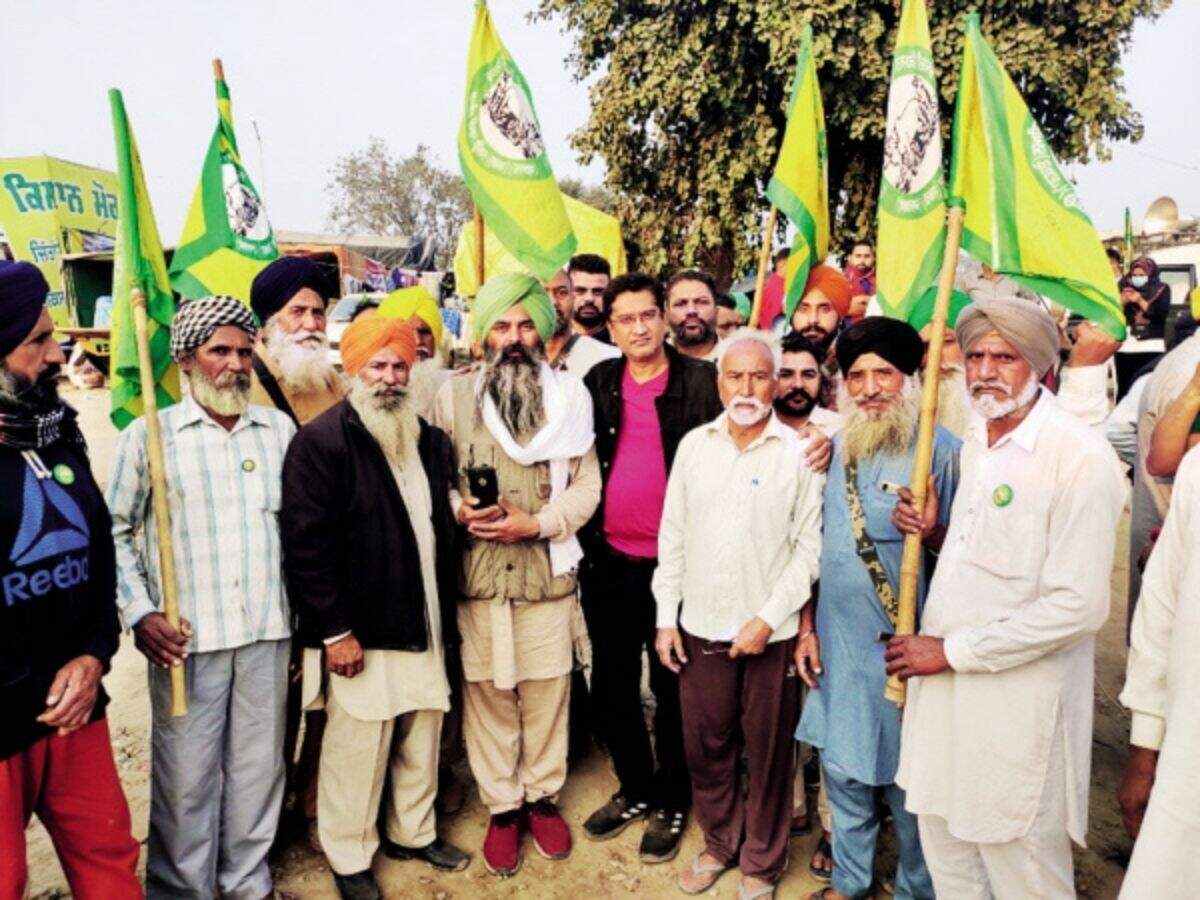 Kumar has made films on farmers and farm labourers, depicting their misery. His films 'Siri' and 'Chamm' have been screened in various countries, including prestigious Cannes film festival in France. Of late, both the films have been shown at a protests across Punjab before these move to Delhi borders. These films are part and parcel of the lives of underprivileged and will be screening across the state to ensure unity among the sections, he said.
Boxer Vijender Singh joined the farmers` agitation on Sunday (December 6, 2020) at Singhu border and expressed his solidarity. He announced that if the new agriculture laws are not rolled back he will return his Rajiv Gandhi Khel Ratna award.
While addressing the gathering, Singh said, "I came here today as our big brother Punjab is here, so how can people of Haryana lag behind. If the government doesn`t withdraw the black laws, I will return my Rajiv Gandhi Khel Ratna Award–the highest sporting honour of the nation."
Singh, who had joined Congress and contested the Lok Sabha elections last year, was quoted as saying by ANI.
"I'd received training in Punjab and had their 'roti'. Today when they are here in the cold, I've come as their brother. Other athletes from Haryana wanted to come but they have government jobs and would have been in trouble. They say they're with farmers," he said.
On Saturday, Punjabi singer-actor Diljit Dosanjh too reached the Singhu border and met with the protesting faremrs. He hailed their agitation and said 'your issues shouldn't be diverted by anyone'.
Meanwhile, former national boxing coach Gurbaksh Singh Sandhu too has decided to return his Dronacharya Award to show solidarity with agitating farmers.
Arjuna and Padma award winners from Punjab have now expressed their desire to return their awards to show solidarity with the protesting farmers. Padma Shri and Arjuna awardee wrestler Kartar Singh, Arjuna awardee basketball player Sajjan Singh Cheema and Arjuna awardee hockey player Rajbir Kaur are amongst those who want to return their awards. They claim they will go to Rashtrapati Bhavan on 5th December and put their awards outside.
The sportspersons expressed displeasure over the use of water cannons and teargas on the protestors to stop them from going to Delhi. The agitating farmers have lodged themselves near the entry points at Delhi border and have not been allowed to enter. They are carrying four months' worth of ration and are prepared to continue the protests. The government held talks with them on Tuesday but a resolution has not been reached yet.
One of the speakers at the press conference held on Tuesday claimed that as many as 150 awards will be returned from Punjab.
Notably, on December 3, former Punjab Chief Minister and Shiromani Akali Dal (SAD) leader Parkash Singh Badal returned the Padma Vibhushan award "in protest". He called it a "betrayal of the farmers by the Government of India".
Later on December 4, Shiromani Akali Dal (Democratic) Chief and rebel Rajya Sabha member Sukhdev Singh Dhindsa returned the Padma Bhushan award and on the same day, the winners of the Bhartiya Sahitya Akademi Award in Punjabi including Sirmour Shire Dr Mohanjit, eminent thinker Dr Jaswinder Singh and Punjabi playwright and editor of Punjabi Tribune Swarajbir also returned their awards to show support for farmers.
The farmers` have been staging protest against the three farm laws passed by the Centre, the Farmers` Produce Trade and Commerce (Promotion and Facilitation) Act, 2020, The Farmers (Empowerment and Protection) Agreement on Price Assurance and Farm Services Act, 2020, and The Essential Commodities (Amendment) Act, 2020.
The protests around the border areas of the national capital has entered the 16th day today.