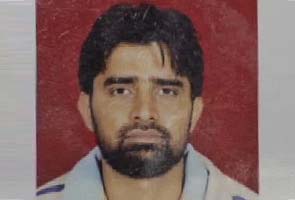 Fasih Mohammad, an  alleged accused of a key role in bomb blasts in Delhi and Bangalore, has been arrested at the Delhi airport after he was deported by
Saudi Arabia
.
India
believes that Mohammad, who is 28, is an important member of banned terror group
Indian Mujahideen
, mentored by the
Lashkar-e-Taiba
, which executed the 26/11
attacks in Mumbai
, in which 166 people were killed.
Mohammed, an engineer from Bihar had been working and living in Saudi Arabia; he was taken into local custody five months ago. His wife had appealed to the Supreme Court earlier this year for information about his whereabouts, alleging that her husband had been picked up from their home in Saudi Arabia by Indian intelligence officials. India said that at the time, it did not have the engineer from Bihar in its custody.
Mohammed allegedly helped plan a terror attack during an IPL match outside the Chinnaswamy Stadium in Bangalore in 2010 – 15 people, including five policemen, were injured. In September that year, just before the Commonwealth Games were held in Delhi, two gunmen shot at a tourist vehicle near the Jama Masjid mosque; two people were injured. A short while later, a car parked nearby went up in flames, allegedly because a bomb had been planted inside the Maruti 800.
In June, Saudi Arabia deported Abu Jundal, a man who allegedly served as a handler for the terrorists who ravaged Mumbai in India's worst-ever terror attacks in 2008. India and the US had spent a year coordinating intelligence inputs and pressuring Saudi Arabia to send Jundal to Delhi, against the wishes of Pakistan.
He has been interrogated by the police forces of different states and the National Investigating Agency (NIA), which is handling the investigation into the 26/11 attacks in Mumbai in which 166 people were killed. Jundal has also been confronted with Ajmal Kasab, the only terrorist caught alive during 26/11, who is in a jail in Mumbai and has been given the death sentence by the Supreme Court.
His name cropped up during the interrogation of suspected IM terrorists arrested during the last nine months.
While the Saudi authorities confirmed his detention there, they conveyed that they were closely examining his role and stay in that country.
Fasih's wife Nikhat Parveen had approached the Supreme Court claiming that her husband was in the custody of central security agencies, a charge denied by the Government.
Related articles