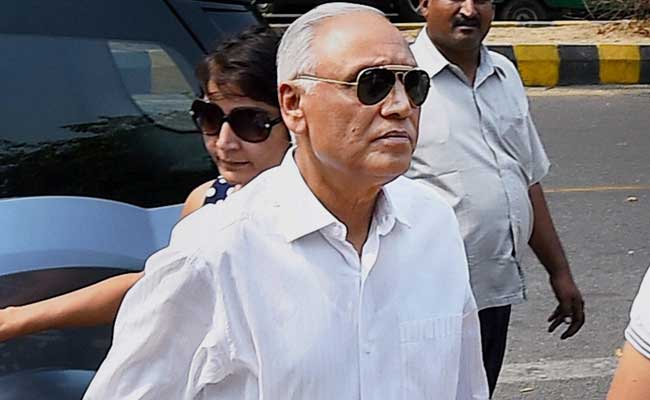 NEW DELHI: 
HIGHLIGHTS
Ex-Air chief Tyagi was repeatedly questioned on deal with AgustaWestland
Mr Tyagi accused of helping AgustaWestland win

Rs.

36,000 crore deal
The Tyagis entered a consultancy deal with middlemen in 2004
Former Air Force Chief SP Tyagi was arrested today in connection with alleged irregularities in the 2010 VVIP chopper deal worth Rs. 3,700 crore.
The former air chief has been repeatedly questioned on the deal with AgustaWestland, in which kickbacks were allegedly paid to Indian officials and politicians to influence the contract for a dozen VVIP choppers for the President, Prime Minister and other top leaders of the country.
Retired Air Marshal Tyagi is accused by investigators in Italy and India of helping AgustaWestland win the chopper contract by tailoring specifications at the instance of his cousins.
Investigations have revealed that the Tyagis entered into a consultancy deal with middlemen in 2004, when Air Marshal Tyagi's cousins were certain that he would be the next air force chief and in a position to influence the deal.
The CBI had earlier registered a case against the former air chief along with 13 others including his cousins and the European middlemen.
Investigators say there is evidence that Air Mashal Tyagi met with a top official of Agusta's parent company Finmeccanica when he was Air Chief.
The specific allegation against the former air chief is that he reduced the required flying height for choppers from 6,000 m to 4,500 m, which brought AgustaWestland into the reckoning.
The former air chief has said that the change of specifications was a collective decision involving many departments concerned.