Filmmaker accuses Suhel Seth of sexual assault
At least four women, including one who said she was a minor at the time of the alleged incident, have accused Seth, 55, of sexual harassment — two of them have made specific allegations of sexual assault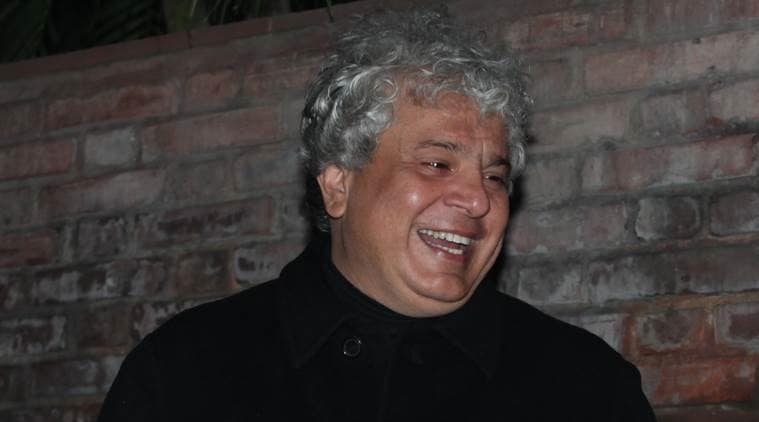 Suhel Seth, who has 4.8 million followers on Twitter, founded the consultancy firm Counselage India in 2002. (Express Photo by Renuka Puri/File)Celebrity consultant Suhel Seth is the latest name on the growing list of men who stand accused of sexual harassment by women in the #MeToo movement sweeping Indian media, film and entertainment. At least four women, including one who said she was a minor at the time of the alleged incident, have accused Seth, 55, of sexual harassment — two of them have made specific allegations of sexual assault.
On Wednesday afternoon, filmmaker Natashja Rathore, 27, posted screenshots of a WhatsApp message she sent to Seth this week recounting an alleged incident that took place "some time last year at his condo in Gurgaon".
In the message, she wrote: "You shoved your tongue down my throat even when I resisted — I whacked your head and said 'behave yourself'. You put your hand into my kurta and grabbed my breast and I remember whacking your hand too and pulling it off."
Speaking to The Indian Express, Rathore said, "I met him at a party where my boss asked me to 'go say hi to him, and get him to tweet'. He asked me to come to Janpath with him for ice cream, I refused twice but since he insisted, I sat with him in his car. We didn't go to Janpath, he took me to his house instead."
In her message to Seth, Rathore wrote: "…over time, I have learnt how to 'manage' you but no woman should ever have to 'manage' the misuse of power and 'manage' being sexually assaulted."
Seth, who has 4.8 million followers on Twitter, founded the consultancy firm Counselage India in 2002. When contacted by The Indian Express Wednesday night, Seth said he was "issuing a statement on Twitter in 10 minutes". However, he was yet to do so at the time of going to press with only a retweeted blood donation plea on his timeline since then.
In the evening, 33-year-old journalist Mandakini Gahlot, who has worked at The Indian Express, described an alleged incident involving Seth at the 12th Regulators' and Policymakers' Retreat held at the Taj-Fort Aguada Beach Resort and the Taj Holiday Village in Goa from July 13-17, 2011.
She posted on Twitter that Seth reached out when she was saying bye to the group. "I figured for a quick hug — and (he) planted a big sloppy kiss on my mouth, I felt his tongue inside my mouth. I was so stunned and I said something like 'Suhel, you can't do that'," she posted.
Speaking to The Indian Express, Gahlot said she remembered how Seth and the rest of the group "laughed" in response to her shock. "When I was writing this tweet, I couldn't help but recall what Dr Christine Blassey Ford had said (while describing an alleged incident of assault by US Supreme Court pick Brett Kavanaugh) about remembering the laughter," she said.
Gahlot also tweeted why she did not lodge a formal complaint against Seth. "I was too young, trying desperately to rise in my career and Suhel was just too powerful to take on," she posted. The first account to come out against Seth was on Tuesday by a 26-year-old woman in Mumbai, and shared on Twitter by her friend. When contacted, she said Seth had sent her "inappropriate messages" in August 2010 "when I was a 17-year-old girl".
"What was most disturbing was when he wrote: 'Join me in my room for (the girl's) birthday celebrations'. At the end of the conversation, he wrote 'big wild kiss'. I was shocked and took my mother to the washroom where I showed her these messages. She asked me to deactivate the account or block Seth. I did both. I was so disgusted," the woman said.
Another woman, a 31-year-old in Mumbai, told The Indian Express on condition of anonymity that she met Seth at a popular restaurant and bar in the city last year. "He knew my father well, and I had met him in Delhi with my father, who is no more. I went up to him to say Hi…he was sweet at first. The conversation soon shifted to sex and online dating. Then he put his arm around my waist, which was uncomfortable. He messaged me about his Mumbai plans a few days later and kept inviting me to his room…I didn't go, it sounded fishy," she said