FTII Row: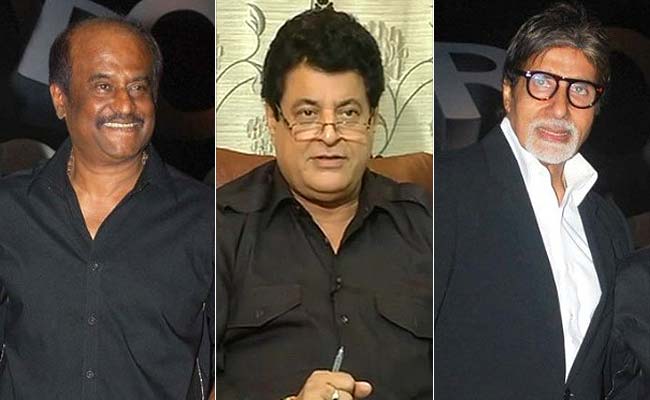 NEW DELHI: 
 The government ignored the names of at least six renowned film personalities, including Rajinikanth, Amitabh Bachchan and Shyam Bengal, before settling for little-known actor Gajendra Chauhan as chairman of the prestigious
Film and television Institute of India
or FTII, NDTV has learnt.
In June last year, weeks after the BJP came to power, the Information and Broadcasting Ministry forwarded a panel with the names of acclaimed filmmakers Adoor Gopalakrishnan, Shyam Benegal and actor Anupam Kher for FTII. The names were placed before Minister of State Rajyavardhan Rathore but no decision was taken.
A second list was sent to the minister in December, with the names of mega stars Rajinikanth, Amitabh Bachchan, and filmmaker Pradeep Sarkar. Again, none of these names were picked.
Two months ago, Mr Rathore forwarded a new list that had the name of Gajendra Chauhan, to his senior Arun Jaitley. Sources say the list was prepared "in consultation with people outside the ministry, including the RSS" or Rashtriya Swayamsevak Sangh, the ideological mentor of the ruling party.
Mr Jaitley is unhappy with the choice, say people like Oscar winner Resul Pookutty, who met the minister last week along with others demanding Gajendra Chauhan's removal as the chief of India's top film training institute.
"Not just @AnupamPkher Mr.@arunjaitley also told us in the meeting that we haven't made the best of choice but as a Govt.we can't retract!" Mr Pookutty tweeted today.
NDTV contacted Rajyavardhan Rathore but he refused to react. A spokesperson acknowledged that many eminent names may not have been selected because they didn't have time or had other commitments.
Gajendra Chauhan, best known for playing Pandava King Yudhisthira on a long-running TV version of the epic "Mahabharata", took over as chairman last of the Pune-based institute's governing council last month. He has refused to resign in the face of searing criticism of his thin body of work and lack of qualifications.
http://www.ndtv.com/india-news/ftii-row-rajinikanth-amitabh-bachchan-ignored-as-government-picked-gajendra-chauhan-780098