NDTV.com | Updated: August 16, 2013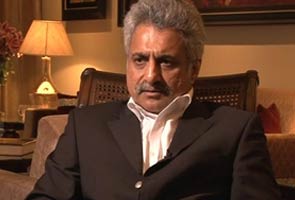 New Delhi: 
Eleven out of 12 villages in
Odisha
have rejected mining of bauxite, used to make aluminium, in Niyamgiri by
Vedanta
. But despite the no from the villagers, speaking exclusively to
NDTV
's Anchal Vohra, the ruling
Biju Janata Dal
's
Pinaki Misra
says the government of Odisha is determined to provide Vedanta bauxite, if not from Niyamgiri then from an alternative site.
Here's the full transcript of the interview:
NDTV: Sir, now that the villagers have said no to mining by Vedanta, what does it mean for Vedanta, and what does it mean for the government because the government has signed a Memorandum of Understanding with Vedanta promising them bauxite?
Pinaki Misra: Well, it means very little actually because we will give them bauxite. We are committed, you know. I think the day the Congress party thought it was a fit case to take Rahul Gandhi there and exhort the people to say no, this is the direct consequence of that. So, I am not surprised at all that Congress party which has always exhorted povertarianism, even while they's always said they want to remove poverty, they've actually wanted to perpetuate poverty.
NDTV: Sir, how is Rahul Gandhi's visit linked to villagers saying no to Vedanta?
Pinkai Misra: Because Rahul Gandhi went there three years back, had a huge public rally and said 'I am your saviour from Delhi and I will ensure that mining doesn't take place in Niyamgiri'. I will give you the example of Posco – it is the classi doublespeak of the Congress. The PM, the Finance Minister, the Planning Commission are desperate for FDI. Posco, which is the third largest steel manufacturer in the world, has committed to Rs. 75000 crore, 10 million tonne steel plant in Odisha. The local Congress is opposing it tooth and nail.
NDTV: Have you shortlisted how and where you are going to be giving bauxite to Vedanta now?
Pinaki Misra: We have already identified… you know, L&T has a joint venture with Vedanta. L&T is sitting on some very good mines which they have not yet exploited. So that's already being looked at. Plus OMC has bauxite as well, so we will give Vedanta bauxite from OMC, there's no problem.
NDTV: Koraput what they are saying…
Pinaki Misra: …Karlapat, that's right. Again NGOs will immediately, not NGOs but the Congress party will immediately start raising some environmental issue there as well. But… I mean… you know, we will see what the court's wisdom in that matter will be.
NDTV: And Vedanta has been discussing this with the government?
Pinaki Misra: Yes, of course. The government is very anxious, you know. It is a large investment. Naveen Patnaik brought them to Kalahandi and the fact that Vedanta came and put up a plant in Kalahandi, which is one of the most backward regions, is because the Chief Minister personally requested them to do so. Unfortunately, they got kicked in the tooth by the Congress.
Related articles