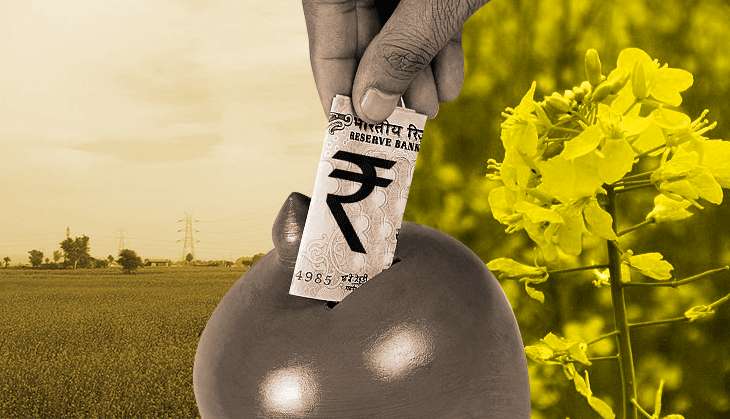 Supporters of Genetically Modified Mustard argue that using the high-tech seed will improve India's mustard seed production, and help India reduce its Rs 65,000 crore bill on importing edible oils.
However, looking deeper into this import bill and its history reveals that this argument doesn't really hold. In fact, the reference to imports brings to light how India's self-sufficiency in edible oils was eroded by the 1991 economic reforms and joining the World Trade Organisation.
The measures also caused large losses to oilseed farmers, including mustard-rapeseed growers. The reference to import bills also highlights contradictions in India's international mustard trade, and the government's skewed trade policies on edible oils that continue to affect the whole oil extraction industry, and a problem whose solution lies less in GM technology and more in correcting trade policies.
THE PROBLEM
The story begins in the 1980s, when India had implemented a mission for oilseeds technology. This helped improve oilseed production to the extent that India's became nearly self-sufficient.
The situation changed after the government began easing the import and export of oilseeds in 1994, as part of the larger economic reforms push began by the Congress government in 1991. The easing of import duties was also in consonance with the conditions for joining the World Trade Organisation.
This, however, came at a time when there were big differences between the price of the seed in India and abroad. For example, during 1994-1997, while a ton of mustard-rapeseed in India cost $839.3-$962.3, the international prices were around $557-$617 per ton.
Thus, Indian mustard farmers were priced out of the market.
In 1999, a study by a subsidiary of the United Nations Economic and Social Commission for Asia and the Pacific (UNESCAP) estimated that the liberalisation of mustard imports reduced the net return to farmers in India by an estimated 25%.
According to a 2006 study by Rajasthan-based economist NC Pahariya, the fall in domestic prices of mustard due to liberalisation caused losses to farmers worth about Rs 1.09 lakh crore, even as the cheaper prices increased gains to consumers by Rs 1.17 lakh crore, meaning that the overall economy too made a net gain albeit at the cost of farmers. Rajasthan farmers were the worst affected.
Pahariya further wrote: "One reason for domestic prices being considerably higher than international prices seems to be the high level of subsidies given to producers in edible oil exporting countries of Europe. Though some input subsidies are given to producers in India, input subsidies given for oilseeds are very small." According to him, in 1999, the input subsidy given to oilseed farmers was just one-fourth of that for rice growers.
Not surprisingly, by 1998 itself India had lost its self-sufficiency to become the world's largest importer of edible oils.
" By 1998, India lost its self-sufficiency and became the largest importer of edible oils"
Meanwhile, India's area under mustard cultivation has remained stagnant at around 6 million hectares. Domestic production of oilseeds and edible oils has remained stagnant, with about 8 million tonnes of oil net extracted from 26 million tonnes of oilseed.According to the ministry of food and public distribution, India's imports of edible oils tripled from 2005 to nearly 12 million tonnes in 2015.
The Rs 65,000 crore bill on oilseed has itself more than doubled since 2010-11 and quadrupled since 2009-10.
THE PUSH FOR GM MUSTARD
But the recent jump – which the government is using to promote GM Mustard – is because the government's skewed import duty encourages import of cheap palm oil from countries like Indonesia and Malaysia.
In India, the import duty of seeds is higher than crude edible oil, whose duty is higher than refined oil. As the Commission of Agriculture Costs and Prices (CACP) has pointed out in its reports, this is against the "sound economic principle", where refined oil has the highest duty, followed by crude, followed by seeds, which encourages domestic industries. What is happening instead is that imported seeds are too expensive for the industries, while oil marketers are directly importing refined oil without needing the local manufacturers.
Duty on edible oils is 12.5%, because of which it is cheaper to import the finished oil itself. The oilseed import duty is around 20%. The industry body of these manufacturers, the Solvent Extractors Association of India has demanded this be cut to just 5-10%.
"Refined palm oil imports have risen 225% in a year because it is cheaper than crude edible oil"
According to SEA, refined palm oil imports in India have risen 225% within a year because it is much cheaper than crude edible oil. The export of oilmeals this year has fallen up to 94% since last year as the industry, according to several reports, has been running at barely 30% of its capacity.
"Reducing the import bill is not so much a question of production but of trade policy. Because of cheaper imports, farmers and industries are both going out of business," said Devinder Sharma, agriculture analyst. "The tragedy is that even by the WTO obligations, we can impose up to 300% duty on oilseeds except soya," he added.
Postscript: Today, domestic prices of mustard are 27% higher than international prices. Still, despite industries running below capacity, India has actually been exporting mustard (albeit in small quantities), according to the CACP's 2016-17 report on Rabi crops, while India's imports of the seed are nil. If GM Mustard can really boost India's mustard production, what exactly will change?http://www.catchnews.com/business-economy-news/gm-mustard-no-solution-govt-policy-destroyed-oilseed-farmers-industry-1473586601.html/fullview