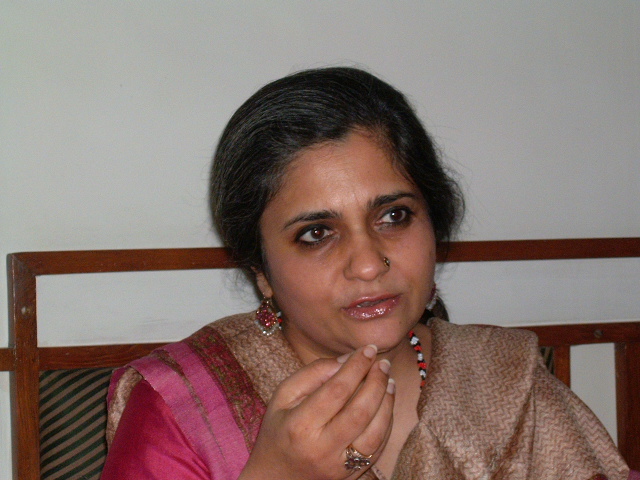 The Bombay High Court, on Friday, extended Teesta Setalvad's interim bail for two weeks. The human rights activist moved the HC immediately after a special CBI court rejected her anticipatory bail plea seeking relief from arrest in the case filed by the Gujarat government.
The HC heard Setalvad's plea challenging rejection of her anticipatory bail plea at 4 pm.
Recently, the Gujarat government moved the Supreme Court seeking cancellation of interim bail to both Setalvad and her husband. In the affidavit filed by Gujarat cyber crime cell's Assistant Commissioner of Police K N Patel, Setalvad and Anand have been accused of not cooperating with the investigation into alleged embezzling of funds for their personal luxury. They said that there is need for custodial interrogation.
"Investigating agency be permitted the discretion to arrest them and take them into custody for interrogation so that the full extent of petitioner's crimes against charity could be unearthed and a comprehensive charge sheet filed," IANS quoted the police as saying in the affidavit.
The Gujarat police alleged that the couple has spent 45 percent of the funds they collected between 2008 and 2013 for riot victims and other charitable purposes. They used the charity funds to buy wines, romantic novels like Mills and Boons and items of personal care, the police alleged.
The social activist has, however, maintained that the allegations are baseless and have been implicated falsely by the BJP government in Gujarat. Terming the entire case against her as political vendetta, Setalvad had said last week that she had written to CBI offering full cooperation into the investigation.
On 14 July, the CBI conducted raid at the couple's house and their other premises, including the office of Sabrang Communications and Publishing. The raids were based on allegations that she was not cooperating with the CBI.
"We had written a letter to CBI offering full cooperation and telling the agency that whatever so-called offences are registered against us, we will cooperate. So we don't understand the rationale behind this entire operation," PTI quoted Setalvad as saying .
"We believe that it is a caged-parrot in operation and it's a political vendetta and they are trying to humiliate and intimidate us," she added.
The CBI had on 8 July registered case against Setalvad and her husband Anand under Sections 420 (cheating), 406 (criminal breach of trust), 468 (forgery for purpose of cheating), 120B (conspiracy) of the Indian Penal Code and Section 72(A) of the Information and Technology Act, 2000, providing for penalty for breach of confidentiality and privacy.
The State government had accused Setalvad and her husband Anand of misusing the funds collected by their NGO Sabrang Trust to set up a museum at the Gulbarg Society in Ahmadabad, Gujarat in the memory of the victims of 2002 riots. She is also accused of tampering with the evidence.
http://www.ibtimes.co.in/teesta-setalvad-challenges-rejection-anticipatory-bail-bombay-hc-640372