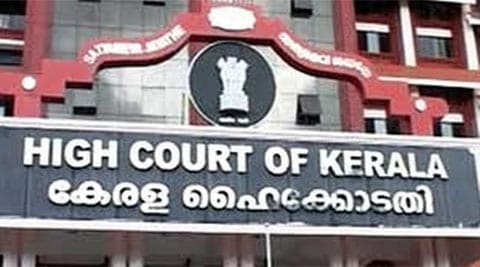 The two activists were arrested in connection with an attack on the NHAI project office in Kochi. (Source: Express Archive)
Written by
Shaju Philip
| Thiruvananthapuram | Published on:March 17, 2015 10:24 pm
Kerala High Court on Tuesday granted bail to two civil rights activists who had been arrested in connection with suspected Maoist attacks.
Advocate Thushar Nirmal Sarathy and Jaison Cooper, an employee with state insurance department, were arrested in the last week of January this year in connection with an attack on the NHAI project office in Kochi. They were known as ultra Left sympathizers in Kerala. Both were charged under section 13 (b) of the Unlawful Activities Prevention Act.
Several intellectuals and Amnesty International India have demanded unconditional release of Sarathy and Cooper. Sarathy was taken into police custody from Kozhikode, where he addressed a press conference to announce a meeting to be held in protest against the "Maoist hunt of police." On the same day, Cooper was taken into custody from his office in Kochi.
Police had earlier stated that both of them were not involved in the attack on the NHAI office, but were active in frontal organizations of the Maoist movement under the guise of human rights activists.
Cooper had challenged police action saying that how the police could arrest him on the reason that he had possessed notices issued by a registered human rights organisations
http://indianexpress.com/article/india/india-others/kerala-two-civil-rights-activists-released-on-bail-in-maoist-attacks-case/