Dhaval Kulkarni, Dna
"We are working on the bill," said a senior official, adding that they were planning to table the legislation in the
monsoon session
of the state legislature. The draft of the 'Prevention of Social Boycott and Protection from
Jaat
(
caste
) Panchayat Bill' will also be open for
public consultation
.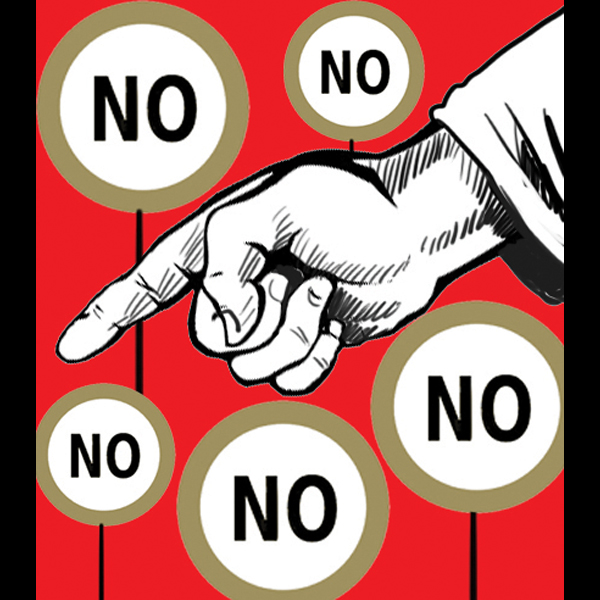 In a path-breaking step in the battle against obscurantism, the state government is working on a law to prevent social discrimination or boycott by extra-judicial bodies such as caste panchayats or 'gavaki'. Besides cracking down on the parallel justice system in Maharashtra, which frowns at inter-caste marriages, change in social practices or even people's choice of clothes, the proposed legislation will also introduce a concept of retributive justice wherein the accused will have to participate incommunity services such as cleaning roads or donating blood.
"We are working on the bill," said a senior official, adding that they were planning to table the legislation in the monsoon session of the state legislature. The draft of the 'Prevention of Social Boycott and Protection from Jaat (caste) Panchayat Bill' will also be open for public consultation.
According to the bill, any person who individually or in an organised criminal manner commits acts like denying any member/members of his community access to places of worship and compelling him or her to wear or not to wear a specific type of clothing or footwear, shall be deemed to have imposed social boycott or social discrimination. Acts like compelling anyone to speak or not to speak a particular language, obstructing access to any place used for charitable, religious, educational, medical or public purposes, or from getting benefit under charitable or wakf bodies, denying anyone right to marriage, funeral or rituals, or social and business relations with other members, may also be covered.
The official said though the quantum of punishment is yet to be finalised, imprisonment and fine may be imposed. The fine amount is likely to be given to victims as assistance. The Act also proposes the concept of retributive justice where social punishments like directing the accused to sweep the area, clean public latrines, serve orphanages, donate blood or arrange social functions, will be imposed.
"In Konkan and other regions, a parallel justice system based on caste has existed for thousands of years. Superstitions are linked to this… caste is an accident of birth, there is no logic to it," noted Avinash Patil of the Maharashtra Andhashraddha Nirmulan Samiti, adding that there is no scope of appeal against these kangaroo courts. He added that the caste panchayats operated among socially-backward sections such as the nomadic, de-notified tribesand even among upper castes, albeit at a subtle level.
Patil said after an episode on north India's khap panchayats was telecast in actor Amir Khan's show 'Satyamev Jayate', the lid was blown on similar incidents in Maharashtra. In 2013, a pregnant girl from the Gosavi community, who had married a Dalit, was killed by her father, who was being hounded by his community members for his daughter's decision to exercise her choice.
After this, rationalist and anti-superstition crusader Dr Narendra Dabholkar held a conclave against this at Nashik and after his murder, his Samiti's activists continued this.
Lawyer-activist Asim Sarode, who has taken up cudgels for victims, noted that these caste panchayats also imposed their writ during election time, forcing members to vote for a particular party. He recounted a case where a man who arranged dramas had to face the music for asking another man to work as a woman in a play! In Kolhapur, in-laws of a woman who wanted to educate herself were threatened by community elders.
"These cases occurred in the past, but have started coming to light now," said Sarode, adding that lack of a dedicated law created obstacles in the administration of justice.
Incidentally, the Bombay Prevention of Excommunication Act, 1949, was declared as unconstitutional by the Supreme Court in the 1960s. In 2013, the Maharashtra government had told the Bombay high court that it would consider a law and issue guidelines to police stations for dealing with complaints of excommunication.
"A law is necessary as common people are troubled by these caste panchayats," noted Santosh Jadhav, a victim of such kangaroo courts. Jadhav was ostracised by his Kunbi community in 2005 for defying his diktat against contesting for the sarpanch's post at Harihareshwar in Raigad. Jadhav said the lengthy procedures involved in the present system had led to his case languishing.
Incidentally, while such kangaroo courts which are on lines of khap panchayats in the North, impose fines and punishments across castes and religions, Mahatma Gandhi and Lokmanya Bal Gangadhar Tilak too had to face this harassment in their lifetime. Social reformer Asghar Ali Engineer who took on the Syedna – the Dawoodi Bohra community's high priest, was also ostracised.
Social boycott defined
According to the bill, any person who individually or in an organised criminal manner commits acts like denying any member/members of his community access to places of worship and compelling him or her to wear or not to wear a specific type of clothing or footwear, shall be deemed to have imposed social boycott or social discrimination
http://www.dnaindia.com/mumbai/report-coming-soon-a-law-against-social-boycott-by-caste-panchayats-in-maharashtra-2095364