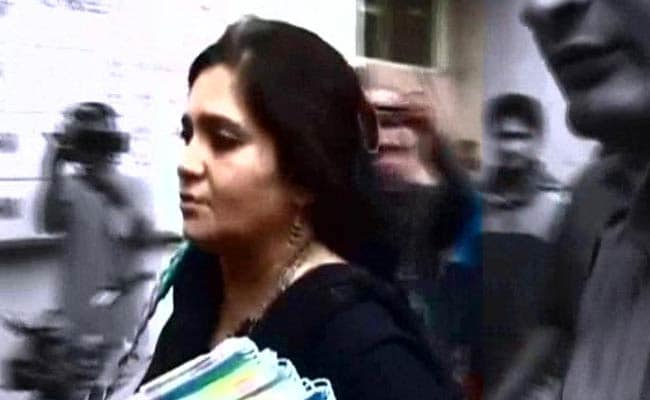 NEW DELHI, INDIA: 
 Activist Teesta Setalvad, accused of embezzling funds meant for a museum for riot victims, will not be arrested, the Supreme Court told the Gujarat police today. "The value of freedom cannot even be compared to the stars in the sky," the court said as it questioned the need to arrest her.
The Gujarat government had said that Ms Setalvad and her husband Javed Anand must be arrested to enable an investigation into allegations that they misused money that they raised for a "Museum of Resistance" at the Gulbarg Society in Ahmedabad, where over 60 people were killed during the 2002 riots.
"Who the petitioner is, that's absolutely irrelevant, the question is whether liberty can be put on ventilator or stay in intensive care unit," the court said, adding, "This isn't a case of any scam which needs custodial interrogation. This is a case of misuse of funds of NGOs."
The Gujarat police allege that Ms Setalvad raised Rs. 9.75 crore between 2008 and 2012 through her NGO and used Rs. 3.75 crore for branded clothes, shoes, and foreign travel.
A complaint was filed against her by 12 residents of the Gulbarg society after the museum project was reportedly shelved.
The state government told the court that the couple had not been cooperative and were trying to influence witnesses. "We have no personal bias against them," said counsel for Gujarat today.
Rejecting their argument, the court said Ms Setalvad would be asked to cooperate and submit all documents for the investigation.
A new bench of the Supreme Court is hearing Ms Setalvad's petition for protection from arrest;  the previous bench recused itself.
Ms Setalvad, who has for years taken on the Gujarat government while fighting for riot victims, claims the allegations against her are politically motivated.
Her bail petition has been rejected by two other courts. Last week, as the police arrived at their Mumbai home, the couple won a last minute reprieve when the Supreme Court agreed to hear their case.
http://www.ndtv.com/india-news/why-must-you-arrest-teesta-setalvad-to-question-her-supreme-court-asks-gujarat-740753