: Kavitha Kuruganti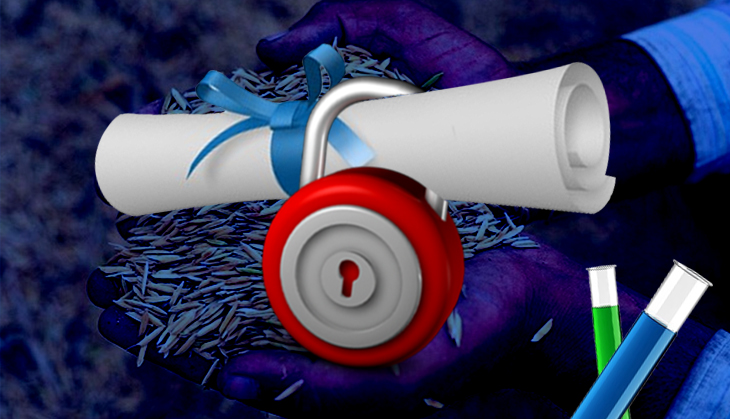 The order
Based on a petition by Kavitha Kuruganti, the Central Information Commission issued an order on GM crops
It instructed the Genetic Engineering Appraisal Committee (GEAC) to make all bio-safety data public
The delay
Weeks after the deadline has passed, the GEAC hasn't released the data
Kuruganti alleges the govt is hiding the data because it knows it has been rigged
More in the story
How different is the NDA govt from the UPA govt on the issue of GM crops?
Why is India unable to shift to sustainable agriculture?
Are genetically modified (GM) crops safe? This question is at the core of the global GM controversy.
In India, where only GM cotton is permitted, concerns are also about transparency. The government has been secretive about GM-related information, hiding even bio-safety data.
On 1 April, the Central Information Commission (CIC) ordered that the Ministry of Environment, Forests and Climate Change shall make public all documents related to GM trials.
Catch spoke to the petitioner, Kavitha Kuruganti, who is the convenor of Alliance for Sustainable and Holistic Agriculture (ASHA). Kuruganti revealed that she is yet to receive the information.
Kuruganti and ASHA have campaigned against the introduction of GM crops in India. In this interview, Kuruganti describes the impact of the CIC order and the NDA government's shifting position on GM – promoting both organic farming, and the widespread commercialisation of GM crops.
You recently won a case in the CIC about making GM-related data public. Why do you think the government wanted to hide it?
Central Information Commissioner Madabhushi Sridhar ordered for all bio-safety data and minutes of the Genetic Engineering Appraisal Committee (GEAC) to be made public proactively by the regulators.
However, it is indeed unfortunate that weeks after the deadline has passed, the GEAC has still not shared any data and is seeking more time for a fairly straightforward matter.
"Weeks after the CIC's deadline has passed, the appraisal committee has still not shared any data"
The regulatory body is claiming that it is still figuring out which data is confidential information pertaining to a third party (the crop developer-applicant). This is ridiculous, since data related to safety and results of such safety tests cannot be confidential.
It is clear that the government is hiding the data because it knows that the testing has been rigged, and that data reveals how the so-called safety tests have been done unscientifically and would alarm the independent scientific community.
By this secrecy, they are, in fact, eroding public confidence in the regulatory system of the country.
Prime Minister Modi has, on several occasions, praised organic farming. The agriculture ministry has a scheme to promote it. The government has capped royalties on GM seeds. Isn't this government doing more for organic farming than any other before?
It is indeed true that compared to what the UPA government did to promote organic farming (and thereby, low-cost, low-debt, low-risk agriculture to sustain farm livelihoods and give safe food to consumers), the NDA government has announced major flagship schemes to promote organic farming.
It is another matter that the current investments on organic by even Modi's government are inadequate.
On the matter of regulating royalties and Intellectual Property Rights-related issues with GM seeds, it is apparent that there are differing views within the government, with the agriculture minister's views being overridden time and time again, by the Prime Minister's Office.
Also read- Drought urges govt to experiment with GM crops
This government has to resolve the contradictions being seen within its policies first and foremost. It should realise that organic and transgenics cannot coexist, especially in a country like India.
Has there been an increased thrust on commercialisation of GM crops under the NDA government?
For sure, there has been. And it is quite ironic since the Union Government is riding roughshod over dissenting voices within the government as well as BJP-ruled state governments, despite so much talk about their moves being based on science!
True science should welcome dissent, scientific evidence pointing to early warnings and a healthy public debate.
The environment minister repeatedly says he can't come in the way of scientific research and therefore, will allow field trials. However, all these field trials are obviously headed towards the commercialisation of the GMO.
"Centre has been riding roughshod over dissenting voices within the govt as well as BJP-ruled states"
No policy decisions are taken beforehand, despite many credible committees suggesting that GMOs should be an option only if there are no other alternatives for any given solution.
After inexorably moving forward in the regulatory pipeline, a new clamour is heard that crores have been spent on the R&D of GMO, and therefore, it should be commercialised! This is ridiculous science, in fact.
There are many examples of successful organic and sustainable farming. But we are yet to see a major nationwide shift to sustainable agriculture. Why?
Yes, there are many successful examples of organic and sustainable farming. This includes many examples of drought-proofing, and participatory groundwater management between farmers.
However, these are not getting 'scaled up' or 'mainstreamed', while there is a bit of 'scaling out' that is happening (a spread between farmers). That is because these initiatives require adequate investments, and most of them swim against the stream.

Read more- Victory for farmers: Why the govt was forced to backtrack on GM mustard
Mindsets need to be changed, since conviction is lacking even amongst policy-makers, in addition to farmers themselves. That is because they have been 'educated' into thinking otherwise.
Our agriculture education and research systems are oriented towards an intensive agriculture paradigm, of just exploiting natural resources to the maximum, without thinking about fallouts and future scenarios.
Our farmers, too, have been pushed into desperate conditions, which compel them to think about the present and day-to-day survival.
"Farmers have been pushed into desperate conditions, which compel them to think about daily survival"
In such a situation, it falls upon the governments to invest wisely, with a supportive policy environment, on sustainable farming. Without that, no major shift is possible.
I have been a member of the Task Force on Organic and Non-Chemical Farming set up by the government, and we recently submitted our report to the government. Hope all recommendations will be acted upon with the seriousness required, which will enable a major nationwide shift to sustainable agriculture. This is for the good of both farmers and consumers.
In some of your campaigns you have compared GM with hybrids. Are you in favour of them? What place should hybrids have in a sustainable future?
We realise that technology is a tool by which profiteering agri-business corporations secure perpetual, exploitative markets for themselves. Both GM and hybrids fall into that category.
While hybrids could indeed be higher-yielding or have other better traits, they are acceptable if they are not used as a control mechanism, where parental lines are shared with farming communities. Further, hybrids come as a package of high external inputs for them to perform as per claims.
What is unfortunate is that no seed breeding is ever done in this country in organic or growing conditions of poor farmers.
We believe that traditional germplasm has not been evaluated fully for its potential, and this has to be done first.
Further, a lot of investments need to go into straightline varieties of various crops – this allows seed sovereignty for farmers, without seed cost weighing them down.
It is important to note that GM seeds like cotton in other countries have been sold as straightline versions in other countries, but as hybrids in India! Here, IPRs as well as technologies are being used to enslave farmers.
http://www.catchnews.com/india-news/govt-hiding-gm-crops-data-because-it-knows-it-s-rigged-kavitha-kuruganti-1464445020.html/fullview