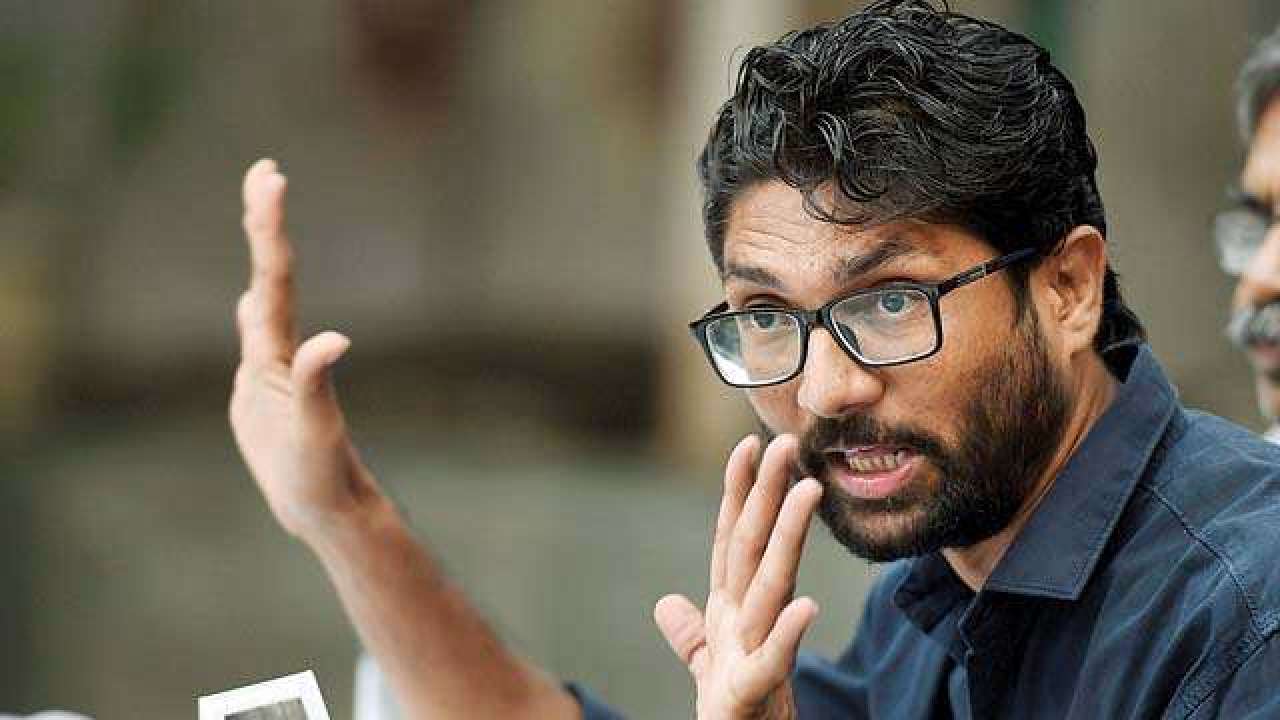 Dalit leader Jignesh Mevani on Monday filed his nomination as an independent candidate from the Vadgam seat in Banaskantha and was backed by the Congress who holds the seat at present. Mevani, who declared his intention via a Facebook post, also appealed to other political parties including the Congress to back him so that they could defeat the BJP together for its 22-years of misrule.
His post read.."We need to expose the 22-year misrule of the BJP and so it should be a direct fight between me and the BJP. I request other political parties and independents to withdraw so that it is a direct contest."
Both the Congress and the AAP obliged Mevani. The Congress obliged him as the party did not declare a candidate for Vadgam in the final list of 14 candidates the party released on the last day of filing nominations.
The Vadam seat is reserved as a Scheduled Caste one.
Mevani said he decided to plunge into politics 'yesterday' after he continued to get calls from friends across Gujarat asking him to contest the polls. "Members of my own community, Muslims and even Patidars have appealed to me to contest the polls. I decided to heed their request," said Mevani.
On why he appealed to other political parties, Mevani said it was important to defeat the BJP. "The BJP has ignored Dalits, Muslims and other vulnerable communities. It is time to end their misrule and it is a must that all of us to come together to fight a common enemy," said Mevani.
On why he chose Vadgam to contest, he said it was a hub of Dalit strength. "During the Una agitation too, we found a lot of support here," said Mevani.
The seat has a majority of Thakors and Dalits who come in the OBC and Scheduled Caste category.
It should be noted that during Rahul Gandhi's visit to Gujarat, Mevani met the Congress leader to press for justice for Dalits he had, however, continued to maintain that he wasn't joining any party or contesting elections.
The AAP too has decided not to field a candidate from Vadgam, although the party had already declared candidates for 33 seats by November 20 and no new declarations were to be expected. AAP chief Arvind Kejriwal also sent his wishes to Mevani for the upcoming battle.
Mevani shot into limelight after he led an agitation by Dalits following the Una incident, in which seven Dalit men were severely beaten up by Gau Rakshaks for allegedly skinning a cow on July 11. The seven were tied to a car and beaten with rods and belts, a video of which went viral, causing large scale protests by Dalits in the state.