by- Aditya Menon
Taking a dig at the BJP's failure on the job front, Congress vice-president Rahul Gandhi had said that "every time you click a selfie, jobs are created in China". It now appears that even the BJP's election campaign in Gujarat is boosting business in China.
So it may well be that each time a BJP worker sticks an election poster in Gujarat, a job is probably being created in China.
Sharpline Printing, a company based in Ahmedabad's Ellisbridge area, is one of the BJP's major suppliers of campaign material like stickers, caps, fliers, balloons, key-chains and other party merchandise.
Customs receipts accessed by Catch show that Sharpline Printing got huge consignments of such material from China in September this year. The items in the consignments include balloons, stickers, hairbands, keychains and plastic spectacles. The receipts add up to around Rs 94 lakh.
The firm supplying the material – Yiwu Jiurun Import and Export – is based in Yiwu city in China's Zhejiang province, located on the country's south-eastern coast. Yiwu. The city is famous for its small commodity trade. A company listing website states that Yiwu Jirun Import and Export is known for exporting to India. The consignments arrived in India at the Nhava Sheva port in Maharashtra's Raigad district.
It is believed that some of this material was meant for the BJP's campaign in Gujarat, especially as the items given in the receipts are among the items Sharpline Printing supplies to the BJP.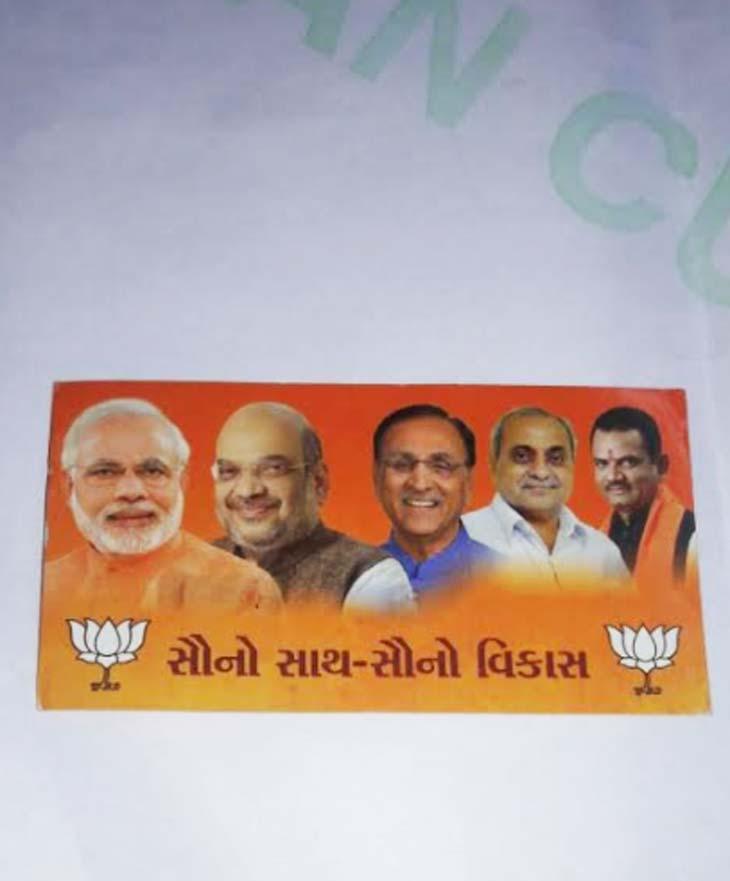 BJP sticker pasted behind a customs' receipt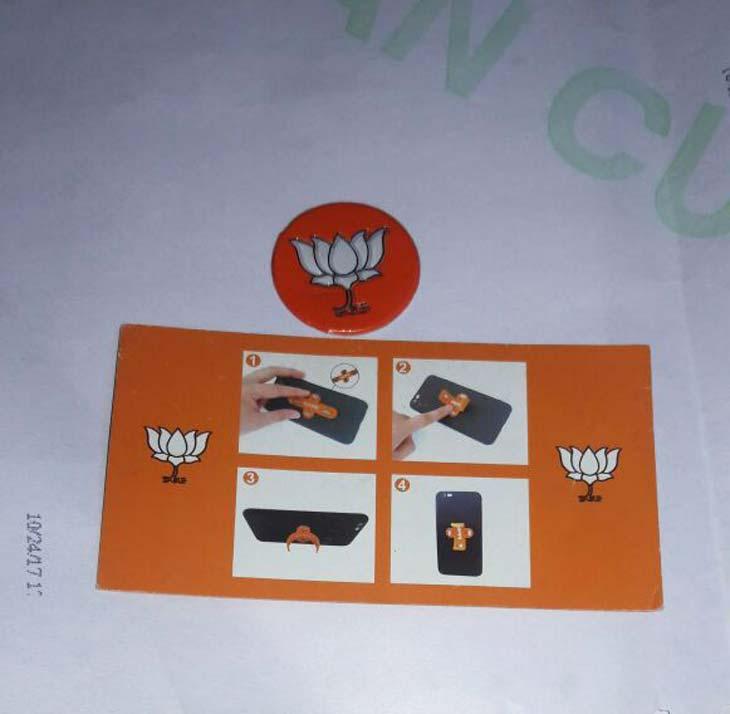 Sapan Patel, the proprietor at Sharpline Printing told Catch that he provides a lot of election related material to the BJP.
"If BJP holds a rally, we provide a variety of material to them – stickers, caps, balloons etc. They have diverse requirements and we fulfill whatever they ask for," Sapan Patel said.
He added that with elections approaching, there is a lot of work and his company is providing a lot of material to the party.
Sapan Patel admitted that he does import extensively from China.
"Yes we do import a lot of items from China," he said.
However, on being asked whether the goods imported from China were being used for the BJP's campaign, Patel sounded afraid and replied "Please talk to me on Monday, I can't talk right now".
An employee of Sharpline said on the condition of anonymity that the firm does a lot of business with the BJP and while supplying items to the party, it doesn't discriminate whether the items are made in China or made in India.
It must be remembered that the BJP faced flak in September this year when it was found that the entry passes for its National Executive in Delhi were Made in China.
Kaushik Patel, the chairman of BJP's campaign committee, was also evasive when asked about possible use of China-made material in the BJP campaign. His first response was to deny that BJP buys material from private players in the first place.
"We make our own material. We don't buy from anyone." he asserted dramatically. Later he evaded the topic saying that this is not his department and he is not aware of purchases made by the party.
Here are the receipts of the items imported by Sharpline Printing in September.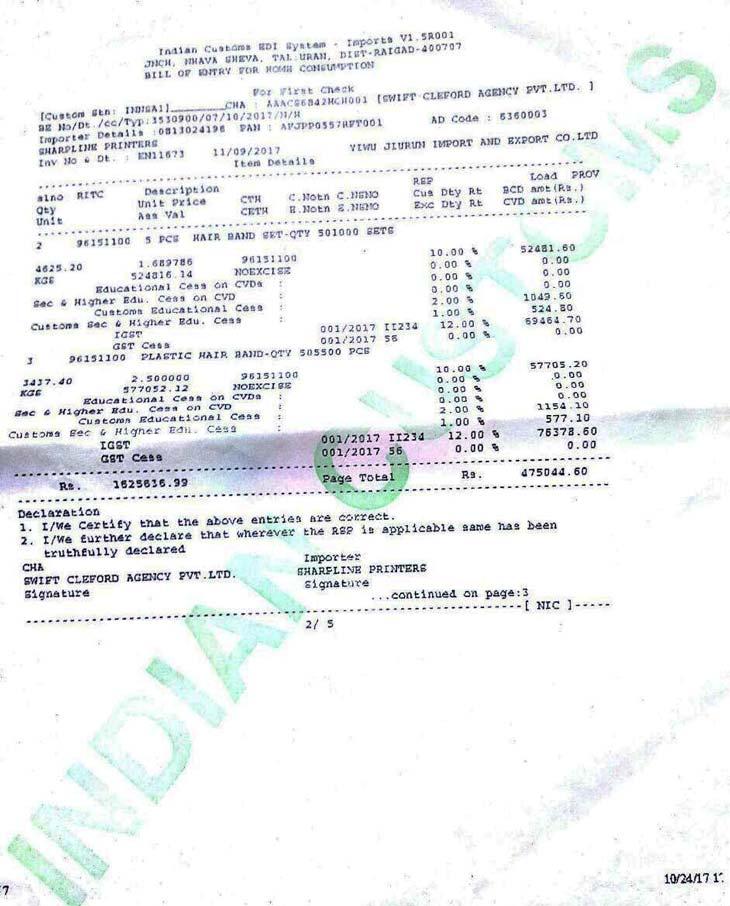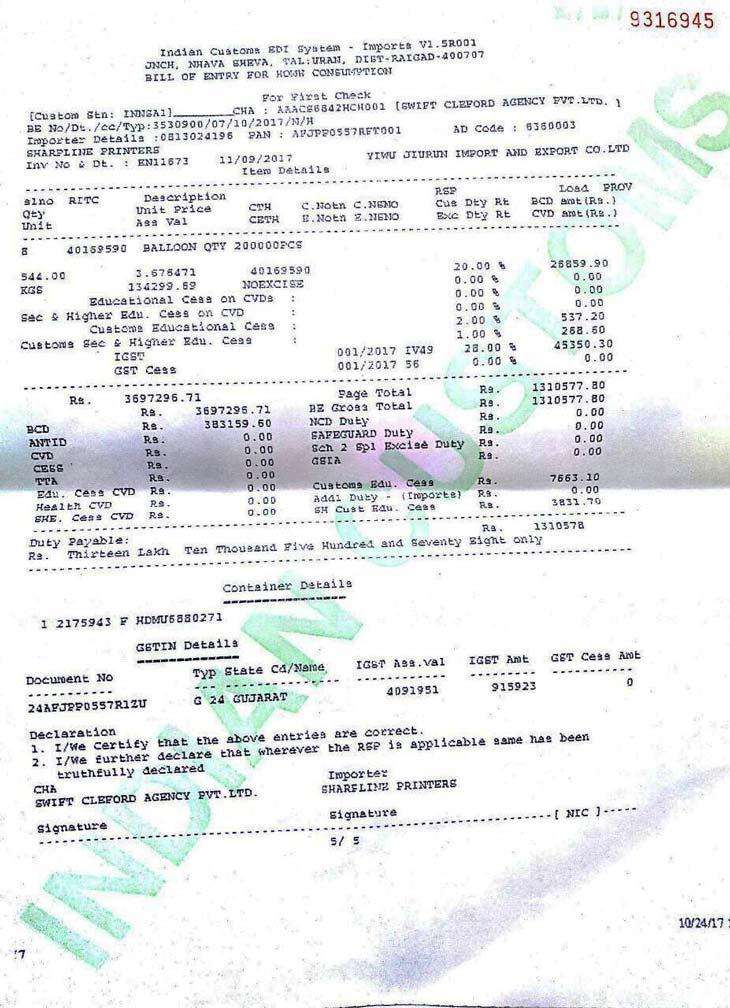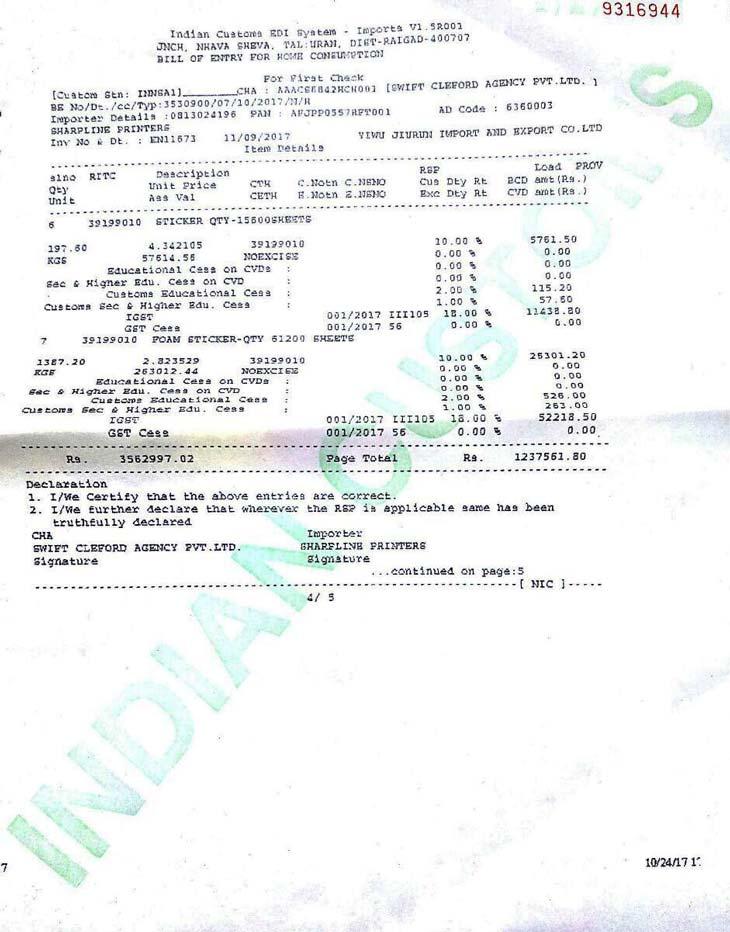 http://www.catchnews.com/politics-news/gujarat-elections-is-bjp-importing-campaign-material-from-china-87318.html