The rise of Adani's business empire coincides with the ascent of Narendra Modi, which can be a text book example of crony capitalism.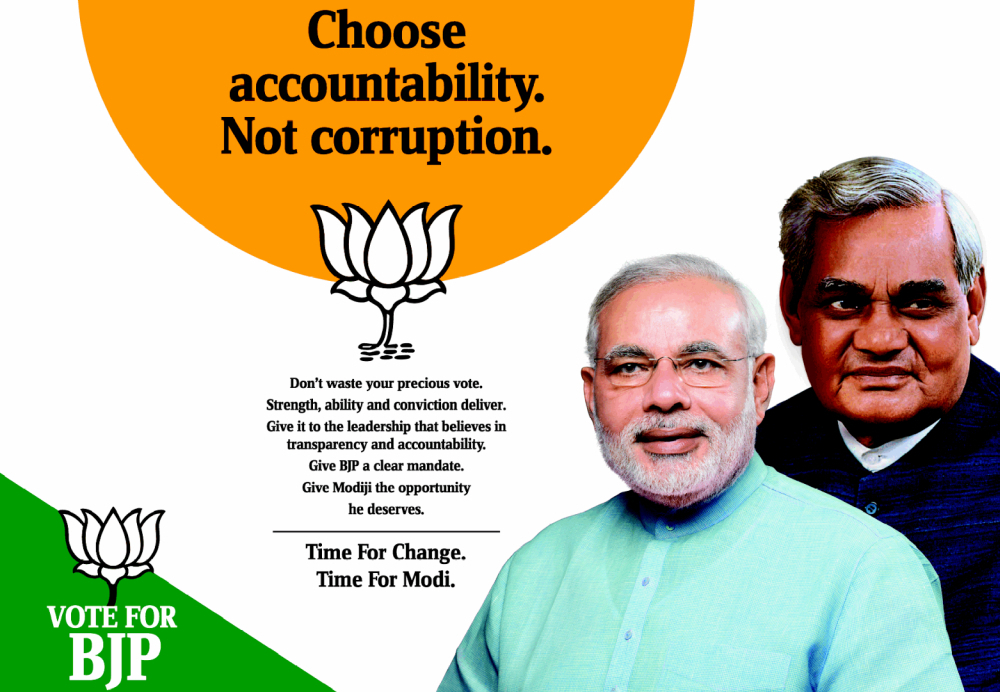 With the Election Commission announcing that elections for Gujarat Assembly will be held on 9 and 14 December, it is time to look at the BJP's track record in the state. It has been ruling Gujarat continuously since 1998. PM Modi was chief minister of Gujarat from 2001 to 2014 before becoming the Prime Minister. He and the BJP have constantly harped on the 'Gujarat' model of governance claiming that it was perfect and corruption free.
As we see below, this is far from the truth. The state was mired in a variety of scams and corruption scandals according to media reports and documents collated by NewsClick. In this, it was in no way different from the Congress and several other parties, but a mythology has been created by the BJP's propaganda machinery about the great Gujarat model.
One of the ways in which Gujarat did become a model was this: it became a crucible for crony capitalism. Apart from favoring a bunch of local industrialists, traders and land sharks, the shining example of this is the Adani Group, the prime favourite of Modi.
The rise of Adani's business empire coincides with the ascent of Narendra Modi, which can be a text book example of crony capitalism. There must have been a quid pro quo of course.
While the Adani Group's revenue increased 20 times in a span of 12 years from Rs.3741 crore in 2002-03 to Rs.75659 crore in 2014-15 in the times when Narendra Modi was the chief minister of Gujarat, here is the Adani-Modi Nexus and the reality of the Gujarat Model.
These scams involve selling of state's natural resources at low prices to people like Adani and others, defrauding the people of Gujarat; making illegal profits from food meant for the state's poorer people and even diverting it elsewhere; selling off land at throwaway prices to various super-rich friends and associates, etc. Can the Gujarat model or the BJP be called corruption free after this?
Land Scam
From 2005 onwards, the Adani group was given land for setting up a port and a Special Economic Zone (SEZ) at Rs. 1.32 per square metre (sq. m) while the average market price was Rs.1100 per square metre which resulted in an estimated loss of Rs. 6546 crores to the State government. Also in 2016, Department of Commerce, Government of India has amended SEZ rules allowing refunds benefitting Adani group with Rs. 500 Crore.
In 2010, associates of Anandiben Patel's daughter Anar Patel got 422 acres of land in 2010 from the Narendra Modi's government at Rs 15 per sq. m, a huge 91.6% discount to the government's stamp duty rate of Rs 180 per sq.m. with an overall loss of Rs. 143.5 crore to the state government.
At Sanand, The Tata group was given land for the Nano car project at Rs 900 per sq. m against the market price of Rs 10,000 sq. m with an estimated loss of Rs. 33000 crores to the state.
In 2011-12, Narendra Modi while on a spree of selling government land to private giants such as Ford, L&T, Reliance and Essar resulted in an estimated loss of Rs. 500 crores.
Gujarat State Petroleum Corporation (GSPC) scam
In 2005, Modi claimed that a block in Krishna Godavari (KG) basin owned by Gujarat State Petroleum Corporation (GSPC) had 2 trillion cuft (cubic feet) of gas worth Rs. 2.2 lakh crore. A decade later, GSPC is in the red for Rs. 20000 crore with negligible presence of gas as claimed as earlier. Now, the BJP government is forcing the public sector company Oil and Natural Gas Corporation (ONGC) to buy GSPC with all its losses by.
Between 2006-09, natural gas owned by GSPC was sold to Adani Energy at cheaper prices at a loss of Rs. 70.5 crore to the state government.
Also in 2010, 49% shares in GSPC Pipavav power station were sold to Swan Energy for only Rs. 381 crore without inviting any tenders.
Adani Coal Scam
The Adani Group was accused of inflating prices of imported coal and equipment and of charging them to consumers. Reportedly the pending Enforcement Directorate case which has earlier levied a fine of Rs. 5500 crore and can rise up to Rs. 15000 crore on the group was being sabotaged and the ED officials being harassed.
Leaving behind the scams mentioned above, the Gujarat government has levied lesser penalties than prescribed by Gujarat Urja Vikas Nigam to Adani power bearing a loss of Rs. 160 crore.
Recently, the adjudicating authority of the Directorate of Revenue Intelligence (DRI) has ordered to strike down all proceedings launched by the DRI against the Adani Group firms in 2009, earlier accused of allegedly inflating the total declared value of goods imported under power and infrastructure heads. This further benefitted the Adani group a worth of Rs. 1000 crore.
Anganwadi food Scam
Despite High Court's directions, in 2014, pre-cooked food contracts in Anganwadis had been given to favored firms resulting in a loss of upto Rs. 500 crore to the State Government.
Rice Scam
Allegations of diverting subsidized rice, meant for distribution among labourers who dug village ponds, to the open market came out in 2004-05. This scam was worth of Rs. 500 crore.
https://newsclick.in/gujarat-model-corrupt-government-top-bottom