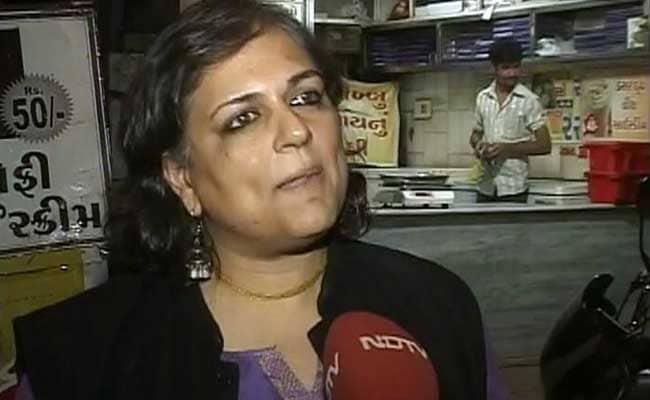 AHMEDABAD: 
 A convict in the Gujarat riots
Naroda Patiya massacre
case, out on a
parole
, allegedly assaulted a
journalist
in
Ahmedabad
on Wednesday when she went to meet him for an interview.
Journalist Revati Laul, who is writing a book on the convicts in the 2002 Naroda Patiya massacre case, said she was attacked by Suresh Chhara when she visited his house in Naroda area of Ahmedabad late Wednesday evening.
Ms Laul, a former NDTV journalist, has been in Ahmedabad for over a year working on her book.
Suresh was released on parole by a court last week reportedly to trace his missing daughter.
Last month, his former wife had alleged that he had tried to rape her when he was released on a parole few months ago.
According to the journalist, the convict attacked her without any provocation when she asked certain questions.
Ms Laul said the accused punched and slapped her and she managed to escape from the spot after of his son and other neighbours intervened.
She was administered treatment at a government hospital and later she lodged a complaint with the Vejalpur police station.
"I visited him at his house and I politely asked him if he wanted to share information about himself, his past, family and he, without provocation, started slapping me. He kept on punching me and banged my head to the wall. I somehow managed to flee from the spot," Ms Laul said.
Suresh had been convicted to 31 years in prison for his involvement in the Naroda Patiya massacre case in which about a 100 people had been killed in 2002 – one of the bloodiest episodes in the 2002 Gujarat riots.
http://www.ndtv.com/india-news/gujarat-riots-convict-allegedly-attacks-journalist-revati-laul-1268166