According to media reports, the cow vigilantes reportedly thrashed an auto-driver and its passengers in Haryana's Faridabad on the on suspicion that they were carrying beef on Friday.
The Haryana Police has booked the victims for allegedly carrying beef, said media reports and added that the police were reportedly investigating whether the meat is beef or not.
A senior police officer of the district said a case would be registered on the complaint of the victims, said media reports.
A video has surfaced on social media, where the attackers can be seen pinning one of the victims on the ground and chanting 'Jai Hanuman' and 'Bharat Mata ki Jai'.
In September 2017, the Rajasthan Police had closed an investigation against the six accused in Pehlu Khan's lynching case after Crime Investigation Department-Crime Branch (CB-CID) team cleared them of all charges, according to media reports on Thursday.
Pehlu Khan, 55, and his two sons were allegedly attacked by cow vigilantes in Alwar on 1 April, 2017, on the suspicion of being cow smugglers, while they were on their way to Haryana after purchasing cattle in Rajasthan. Khan and his sons had permits for the animals, but the men accused him of transporting them illegally.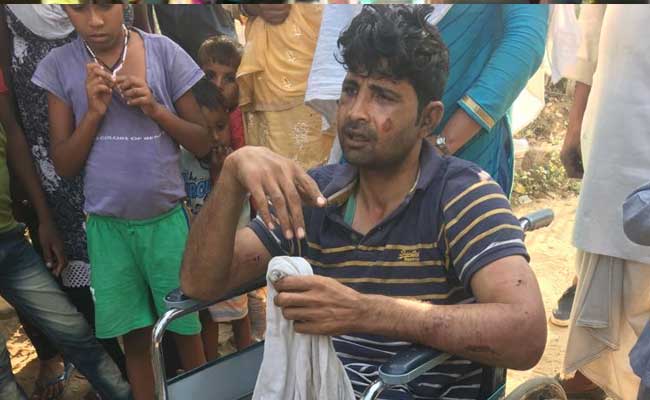 Khan a dairy farmer succumbed to his injuries after two-days in a private hospital.
Khan in his 'dying declaration' to a police officer had named six accused —  Hukum Chand, Navin Sharma, Jagmal Yadav, Om Prakash, Sudheer and Rahul Saini of attacking him.
On Khan's statement an FIR was registered against the six accused and later on nine others, who were identified from a video which was circulating on social media.
The police have arrested seven of the accused from the video, while two are absconding