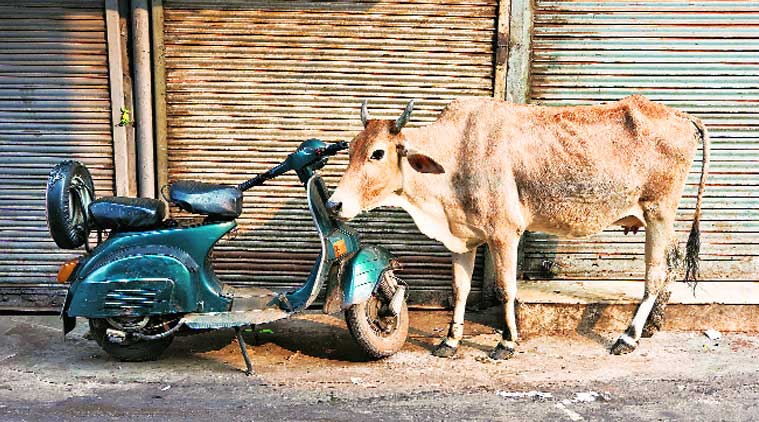 Former Chief Minister Bhupinder Singh Hooda got up and said the BJP government deserves to be patted for this law.
Cow slaughter in Haryana will now attract  a rigorous imprisonment ranging from three years to 10 years and a fine of up to Rs 1 lakh. The state government Monday introduced in the Assembly the Haryana Gauvansh Sanrakshan and Gausamvardhan Bill, 2015 that bans cow slaughter.
After a discussion lasting an hour, the bill was unanimously passed in the ongoing budget session with voice vote. The bill had support from main opposition INLD and Congress.
Haryana Animal Husbandry Minister O P Dhankar, who moved the bill, said it would be strictest in the country.
The new bill states that "any person who attempts to export cows for slaughter would be imprisoned for not less than three years and up to seven years. Fine imposed would not be less than Rs 30,000 and may extend up to Rs 70,000".
It also says that in case of default in payment of fine, an additional imprisonment that may extend up to one year can be imposed.
Dhankar said the Bill provides that any person who has to export cows will have to seek permit for the same, stating the reasons for export. Besides, no permit would be issued for export of cows to states where cow slaughter is not banned by law.
The government would have the power to issue special permits for export of cow in case where it is of the opinion that it shall be in public interest to do so, Dhankar added.
The government has also banned sale of beef or beef products except for medicinal purposes. According to the Bill, any person who contravenes the ban would be guilty of an offence punishable with rigorous imprisonment for a term which is not less than three years and may extend up to five years. A fine of not less than Rs 30,000 extending up to Rs 50,000 would be imposed.
As per the Bill, the government shall establish laboratories to differentiate beef from the meat of other animals, testing and identification of various constituents of milk and milk products.
It has also been approved that any vehicle used in the commission of such offence would be liable to be confiscated by the police officer not below the rank of sub-inspector or any person authorised on behalf of the government.
The government would make schemes for conservation and upgradation of indigenous breeds of cow. Incentives would be provided for production, processing and marketing of milk or milk products obtained from indigenous breeds of cows.
See more at: http://indianexpress.com/article/india/india-others/stringent-cow-protection-law-passed-in-haryana/#sthash.8uKvmXQ5.dpuf