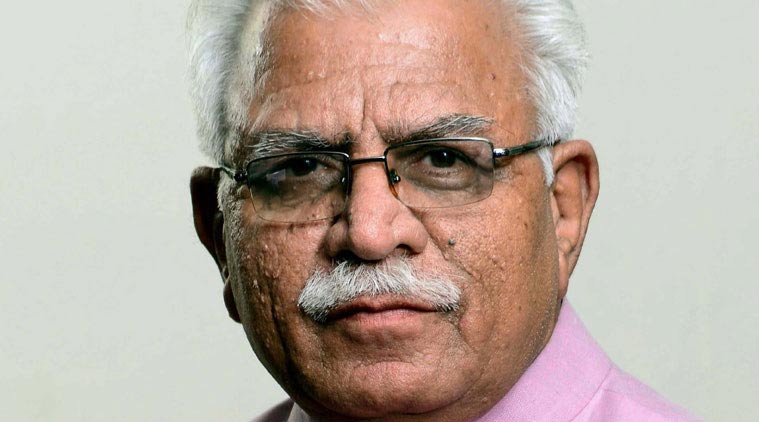 Sources said the Manohar Lal Khattar government wants to introduce Gita in the curriculum before the next academic session.
The BJP government in Haryana has asked the School Council for Educational Research and Training (SCERT) to suggest which shlokas from the Bhagavad Gita can be introduced in the school curriculum.
The SCERT was approached after the Education Department analysed the issue. The SCERT's recommendations would be referred to an educational consultative committee headed by retired school teacher and education activist Dina Nath Batra. Batra was behind Wendy Doniger's book, The Hindus: An Alternative History, being withdrawn by the publisher.
T C Gupta, director general, higher education, said, "We have referred the matter to the SCERT for their perusal. It is up to them to propose from which level Gita can be introduced at school level." Sources said the department is in a fix since Sanskrit is not a familiar language for schoolchildren. The SCERT has been asked to find a way around this — possibly by providing Hindi and English translations for the shlokas.
A final call on the issue would be taken by the Batra-led committee, which was formed by Education Minister Ram Bilas Sharma recently. "We are set to introduce Gita in the school curriculum and there is no opposition to that. Even if there is any opposition, we have a strong resolve to introduce shlokas and there is no stopping that," Sharma said.
Sources said the government wants to introduce Gita in the curriculum before the next academic session. The government also plans to spread Sanskrit in the state by introducing two courses, Oriental Training and Shastri. About 1,000 teachers would be recruited for this purpose. "After we get enough Sanskrit teachers, it won't be a problem to make children learn the language. There will be a good response once it becomes a job-oriented subject," said a senior BJP leader.
See more at: http://indianexpress.com/article/india/india-others/haryana-govt-pushes-to-make-bhagavad-gita-part-of-school-curriculum/#sthash.L3tZooap.dpuf