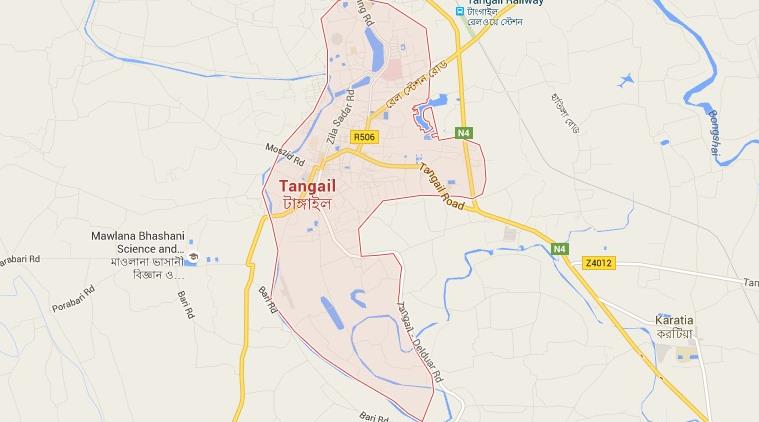 The tailor killed was a resident of the Dubail village under Gopalpur upazila of the Tangail district, was hacked to death this afternoon.A Hindu tailor was hacked to death by machete-wielding ISIS militants in his shop today in central Bangladesh, the latest in a series of brutal attacks on intellectuals, activists and minorities by the dreaded terror group in the Muslim-majority country.
Nikhil Chandra Joarder, 50, a resident of the Dubail village under Gopalpur upazila of the Tangail district, was hacked to death this afternoon. "Three assailants entered Nikhil's house-cum shop and slit his throat," Gopalpur police station Officer-in-Charge Mohammad Abdul Jalil told reporters.
He said the assailants used a motorbike and fled the scene immediately after the murder. They left a black bag at the spot, which contained three to four bomb-like objects. Asked about the possible motive behind the attack, Jalil told reporters that a case was filed against Nikhil in 2012 for making a "derogatory" comment about the Prophet of Islam.
He had been arrested for allegedly making the comments and then released. "It can be the reason for the murder," The Daily Star quoted Jalil as saying. Meanwhile, US-based private SITE Intelligence Group said the Islamic State has claimed the killing. ISIS' Amaq Agency reported the group's responsibility for killing the Hindu tailor for blasphemy in Tangail district in Bangladesh, it said in a tweet.
The local media reports said that Nikhil served three months of imprisonment in 2012 when he was arrested for commenting "derogatory comments" against the Prophet. "We are trying to track down the killers and called CID (Criminal Investigation Department) to probe the
murder…(But) I will tell you nothing about the incident until the investigation is finished," Tangail's district police chief Saleh Mohammad Tanvir told reporters.
There have been systematic assaults in Bangladesh in recent months specially targeting minorities, secular bloggers, intellectuals and foreigners. In the recent attacks, a liberal professor was brutally hacked to death last Saturday by machete-wielding ISIS militants who slit his throat near his home in Rajshahi city.
Two days later on Monday, Bangladesh's first gay magazine editor was brutally murdered along with a friend in his flat in Dhaka by Islamists. In February, a head priest was killed at a Hindu temple in an area bordering India, the first attack by the ISIS targeting the community.
See more at: http://indianexpress.com/article/world/world-news/hindu-tailor-hacked-to-death-in-north-bangladesh-2778047/#sthash.lzU4Xxdd.dpuf