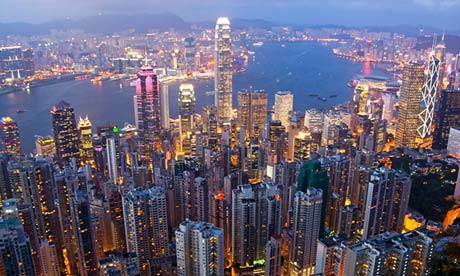 Hong Kong's top court has denied permanent residency to two domestic helpers from the Philippines in the final decision of a legal case with implications for tens of thousands of other foreign maids in the southern Chinese financial hub.
The court of final appeal issued its unanimous 5-0 ruling on Monday. The two had argued that an immigration provision barring domestic workers from permanent residency was unconstitutional.
The ruling sided with the government's position that domestic helpers are not the same as other foreign residents.
The decision means Evangeline Banao Vallejos and Daniel Domingo are not allowed to apply to settle permanently after living for at least seven years in Hong Kong.
The case has split the city, home to nearly 300,000 maids from mainly south-east Asian countries. Some argue that barring maids from applying for residency amounts to ethnic discrimination. But other groups have raised fears that the case would result in a massive influx of maids' family members to Hong Kong, straining the densely populated city's social services and health and education systems. Supporters of the maids say those fears are overblown.
Hong Kong is a special administrative region of China and permanent residency is the closest thing it has to citizenship.
Foreigners who work in other professions are eligible for permanent residency after living in Hong Kong for seven years. Those who have it can vote and work without needing a visa.
Government figures cited by a lower court in this case said an estimated 117,000 foreign maids had been in Hong Kong for that length of time as of 2010.