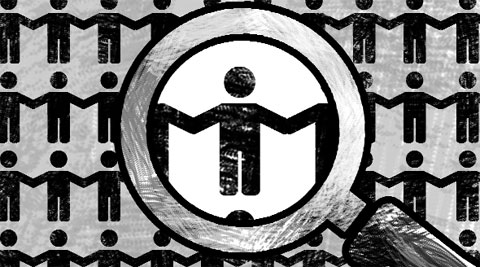 The report suggests that the activities of some not-for-profits account for a 2 to 3 per cent loss in the GDP. (Pradeep Yadav)
SUMMARY
True democracies celebrate involvement of citizens, make consultation a habit
By: MAJA DARUWALA  AND  VENKATESH NAYAK
In a case of giving a dog a bad name and hanging him, the Intelligence Bureau (IB) has submitted a report damning foreign-funded NGOs for stalling development and giving to Western powers undue leverage over India. Notwithstanding that it is a confidential document, it has been widely reported in the press, though no official confirmation of its receipt has been made.
The report suggests that the activities of some not-for-profits account for a 2 to 3 per cent loss in the GDP. How the loss has been calculated is uncertain. Nor can we tell how this compares with, say, the losses incurred through environmental degradation, rampant corruption, crony capitalism or money stashed abroad. That aside, the report exploits a longstanding suspicion of NGOs and civil society organisations, a legacy of Prime Minister Indira Gandhi's Emergency and her favourite defence for her failings, the covert "foreign hand".
NGOs are legal entities, like companies and cooperatives. They are formed by like-minded individuals who come together to promote their ideas or products. The Constitution allows these collective activities under the right to associate and to follow one's livelihood, as long as their aims and objectives are legal and non-violent. The right to associate isn't limited to associating with fellow countrymen but extends to associating with like-minded groups all across the world. Just as companies do business with counterparts abroad, NGOs can receive funds and share aspirations across borders. There is nothing inherently wrong with that. Myriad laws require all associations to be transparent and report regularly. Each year, like everyone else, NGOs must provide audited accounts and submit to the discipline of the Income Tax Act, the Societies Registration Act and labour laws.
In fact, NGOs are unfairly overregulated. Every rule singles them out for extra restriction and scrutiny. In the 1990s, when the Foreign Exchange Regulation Act was repealed and the more liberal Foreign Exchange Management Act was brought in to benefit individuals and companies, NGOs were quite unjustifiably kept out of this liberalisation. An especially severe and more discretion-dependent regime was brought in under an inexplicably draconian Foreign Contribution Regulation Act, which allows for outright interference with internal management.
Licence raj forces NGOs to jump through hoops — they have to apply for fresh registration every five years, and it prohibits foreign funding for any activity dubbed "political" by the government and disallows the usual avenues of investment or equities so that they remain ever-dependent on charity. Despite scams and cheats, like Saradha, which have  brought misery to millions and have held back decades of development, the goal of working for profit alone is deemed naturally laudable, while associating for a cause is seen as meriting suspicion. Profit-making companies are regulated by the registrar of companies but NGOs come under the home ministry, as if this sector is inherently a national security risk.
NGO voices can be a nuisance, for their dissent, their insistence on giving a voice to the poor, for pointing out inconvenient truths, challenging government action and insisting on accountability. But their work goes well beyond perceived pesky obstructionism.
It was civil society collectives like the Servants of India Society (founded by Gopal Krishna Gokhale), Dayanand Anglo-Vedic Education Society (founded by Lala Hansraj), the People's Education Society (founded by B.R. Ambedkar) and the Mohammedan Anglo-Oriental College (founded by Syed Ahmed Khan) that fuelled the independence struggle and spread, beyond boundaries, the ideas of non-violence as a weapon against oppression. Today, NGOs, foreign-funded or otherwise, are deeply involved in the expansion of freedoms and improvements to quality of life. They implement huge government schemes, such as midday meal programmes, mobile health clinics and skills development for rural and urban youth. These are themselves supported by foreign aid routed through government. Organisations such as Sewa help hundreds of thousands of women and are the self-help model for other nations. The women's empowerment movement, the push against bonded labour, against corruption, for reform of institutions like the police and other national campaigns for ordinary people's right to information, right to work, housing, education and food security have been fuelled by NGOs working in partnership with progressives abroad. Their contribution to the GDP must surely be incalculable.
to help us personalise your reading experience.
Undoubtedly, vociferous individuals and active associations sometimes step on bureaucratic toes, but the last 20 years under both the BJP and the Congress have seen a welcome growth of citizen participation in governance. Yet, the report allegedly castigates agenda-setting, drafting documents, writing in the media, highlighting scholars-turned-activists and lobbying diplomats and governments for a cause.
It resentfully points out that NGOs combine with outside interests to criticise the government at forums that look at child rights, labour laws, women's issues and environmental protection. But these are international forums that the government has voluntarily submitted itself to. International evaluation of progress and shortfalls encourages change at home. How can this be bad for progress and development? For instance, it is thanks to civil society efforts at home and abroad that government is considering a much improved anti-torture law. Who but the most cruel and insensitive would think that to be meddling? All wisdom does not rest in government or at home. That is why governments seek aid and corporations financial infusions and technological know-how. Why deny this to others in civil society who work for public interest and not for profit?
Name-calling in the press has a ready audience, and insults like "anti-national" stick even when there is no evidence. It is unfair. It forebodes an intolerance that calls to mind Indira Gandhi's Emergency. To see dissent, debate and critique as anti-national is too petty, especially for a new government that is powerful and unassailable. Its bureaucracy has been given the go ahead to repair, reconstruct, be decisive and been promised protection as it moves boldly forward. This should not be seen as an opportunity to steamroll inconvenient civil society associations that nevertheless command a legitimate space in our democracy and will populate the "inclusive" in the inclusive development promised. Suppression of legitimate voices and activities creates the space for underground and violent actors when this is the last thing a "civil" society wants or identifies with. To hold that a cry for justice is anti-development or anti-national is an affront to the mass of people who only want to be part of the benefits and not lose out into destitution.
India's role in international forums as the leading voice demanding an end to Apartheid is written in golden letters across history. Today, India is lauded as a living example of a diverse, noisy, flourishing democracy even as it struggles to overcome poverty. This is a singular signifier of its legitimacy and leadership and what sets it apart from China in the finest possible way. Much of this is attributable to the presence of a vibrant civil society.
True democracies celebrate the involvement of citizens, deepen it at every level and make consultation a habit. Bureaucrats, law-makers and institutions alike should be working hard to include and protect civil society and NGOs rather than trying to bully and frighten people whose only weapon is words and the ability to openly organise while submitting to the regulatory regime imposed on them. As it seeks its rightful role in international affairs, India, as one of the leading democracies of the world will be judged, in part, by the way it treats its civil society.
The writers work at the  Commonwealth Human Rights  Initiative, Delhi
Read mor ehere – http://indianexpress.com/article/opinion/columns/how-india-treats-its-ngos/99/