A healthy sex life can feel unattainable for survivors of sexual assault. But new products, from brushes to non-penetrative tools, are giving women a powerful way to reclaim their bodies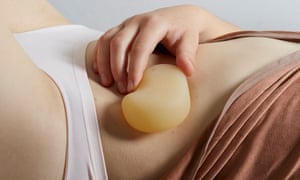 For many survivors of sexual assault, a happy sex life feels out of reach. While much of the treatment on offer is focused on emotional and psychological healing, people are often left to work out for themselves what sex after trauma looks like for them.
But some people are working to change that, and are reconfiguring and reappropriating sex toys as tools for healing. Last year, the Dutch designer Nienke Helder created a range of objects to help survivors reprogramme how they deal with physical sensations. Drawing on her own experience, she wanted to redress what she saw as the "clinical" approach to recovery currently employed. "The tools are an opportunity to explore your personal sexual recovery," she says. Her collection, titled Sexual Healing, includes a horsehair brush to explore touch and tickling, a mirror designed to help you better view your vulva, as well as a pelvic device that vibrates when your muscles are too tense, and a bean-shaped sensor that lights up if you're breathing too fast, to remind you to slow down and relax. "By getting biofeedback through the tools, you can visualise what kind of processes are happening inside your body, which can help you understand in which situations your body reacts with a reflex."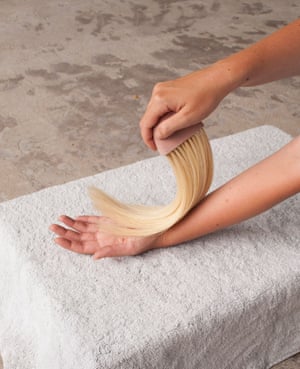 Although Helder's designs are still prototypes (she hopes to get them manufactured and sold soon), there are places where survivors can go to find existing tools. Sh! Women's Erotic Emporium in east London is a female-focused sex shop with an extensive education and outreach programme. It consults with the NHS to recommend products for women who have been through trauma. "Unfortunately, many health professionals are still not comfortable talking about sex," says Renée Denyer, the shop's manager and in-house sex educator. She is also a facilitator for Cafe V, part of My Body Back Project, a support group for women who have experienced sexual violence. "For survivors of sexual assault and rape, their body is taken away from them. But when women are ready to start thinking about sex, after they've had therapy and counselling, there is nowhere to go, so we made that space."
According to Denyer, using sex toys is a powerful way for survivors to reclaim their body. "Especially for those who experienced abuse from childhood, they very early on learned to tune out when any sort of sexual touch is happening," she says. "Even later in life when they are with a chosen partner, they'll dissociate because that's what they've been conditioned to do. We work on trying to fix that."
Many of the recommended products focus on non-fleshy, non-phallic and non-penetrative tools, whilst also encouraging the use of things such as flavoured lube so survivors are not triggered by the smell of genitalia. But it seems that the most important thing is to grant women permission to explore sex again in a healthy way, in a safe environment and without the time or physical pressure that can come with having sex with a partner.
Though there is still a long way to go to improve the recovery process, using a more sex-positive approach is bringing many survivors one step closer to a happy sex life
https://www.theguardian.com/lifeandstyle/2018/may/15/sex-toys-redesigned-help-survivors-sexual-assault-healthy-sex-life-products-women-reclaim-bodies