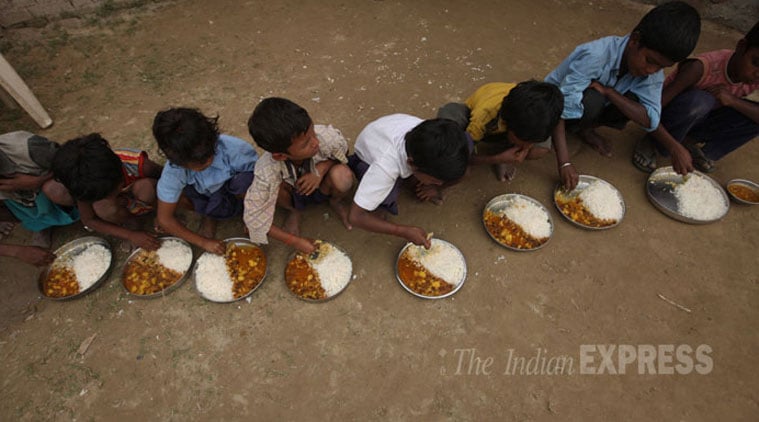 Photo for representational purpose.In an innovative way to fight caste discrimination in schools, Himachal Pradesh government has decided to serve mid-day meals as per the roll number of students.
Chief Minister Virbhadra Singh on Tuesday directed the government officials to circulate the instructions immediately and said if anyone was found violating the instructions, action in accordance with the law should be taken against them.
The chief minister also assured a probe into complaints of caste-based discrimination, submitted by some members of Koli and Ravidas communities during a meeting of the HP Koli Welfare Board and HP Sant Ravidass Kalyan Board in Shimla on Tuesday.
"Some cases have been brought to my notice by Dalit leaders pertaining to students of scheduled caste communities in serving of mid-day-meal in some schools and also 'Anganwadi Kendras'. I have directed the authorities to re-circulate the orders to all the schools and 'Anganwadi Kendras' and ensure that such practices are stopped immediately. Action will be taken if any fresh report is received," he said.
He said the state government was implementing 'Protection of Civil Rights' and 'Scheduled Caste and Scheduled Tribes Protection of Atrocities Act' in an effective manner and no person will be allowed to violate these acts or discriminate with the people belonging to the SC community.
See more at: http://indianexpress.com/article/india/india-news-india/hp-schools-to-distribute-mid-day-meal-as-per-roll-number-to-check-caste-discrimination/#sthash.fAW7CZzy.dpuf