When a 15-year-old questioned by the police for nine hours had to be hospitalised, the Jharkhand HC sat up and took notice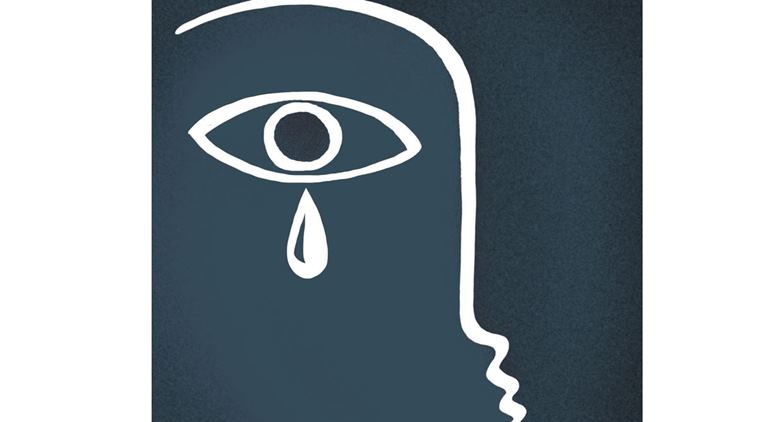 The father alleges Sharma put the 15-year-old in a closed room and threatened her, in a bid to extract information in connection with the case. (Illustration: Subrata Dhar)An elopement, a nine-hour interrogation at a Jharkhand police station and a 15-year-old Dalit girl hospitalised for trauma.
It's a sequence of events that caught the attention of the Jharkhand High Court. Taking suo motu notice of the case, Chief Justice Virender Singh convened the court on a Sunday and directed the state government to immediately pay the girl's family compensation of Rs 50,000.
Calling what happened to the girl "custodial torture", the court also ruled that police had violated norms for questioning as laid down by the Supreme Court, provisions of the Criminal Procedure Code and the Juvenile Justice Act.
The girl's father, a cook in his mid-50s, says he had feared things would end this way when an assistant sub-inspector (ASI), with a reputation for "abrasive" and "unruly" behaviour, landed in their village with a police party on June 13 looking for the teenager, the third of his five children.
ASI Ram Pravesh Sharma was heading the investigation into the alleged elopement of another minor girl, who had gone missing on June 6 and whose father had lodged a case of kidnapping.
Having made little headway in tracing the couple, the police team had landed at the 15-year-old's house in Ranki Kala village in Jharkhand's Latehar district. They claim that they had "some information" that the girl "knew" the one who had eloped and that they were hoping to get some clue about the couple from the 15-year-old.
"Sharma and three other policemen came looking for me. I met him and he asked me about my daughter. When I told him that she was at her maternal uncle's house in another village, some 6-8 km away, he asked me to bring her to the police station at 8 am sharp the next day," says the Dalit girl's father, adding that he was abused when he questioned the need for his daughter's presence at the police station. "Bola, tum police se poochhega ki kya karna hai (How dare you ask a policeman what is to be done and why)? They said just bring her tomorrow," the father alleges.
He says his pleas that his daughter had nothing to do with the other girl were ignored. "They are Brahmins. They would sometimes call my daughter for some errands. But why would they regularly be in touch with people from our caste?" the girl's mother says.
Still, too scared to take police threats lightly, the father went to his relative's house the same evening and brought his daughter back. The next day morning, on June 14, the family reached the Manika police station in Latehar district with their daughter.
The father alleges Sharma put the 15-year-old in a closed room and threatened her, in a bid to extract information in connection with the case. "He shouted at us, took away our mobile phones and, using abusive language, asked us to leave the premises," he alleges. The parents kept waiting for the girl to emerge.
The wait would eventually end at 5 pm, with SI Sharma adding while releasing the girl that if need be, she would be called again the next day. On their way home, the family says, the girl began shivering, her body began stiffening before she finally lost consciousness. The father says he virtually fell on the feet of one person from their village, who owned a jeep, to take his daughter to a local hospital.
Later, not sure if doctors would be able to treat her well there, he took her to the Rajendra Institute of Medical Sciences (RIMS) in capital Ranchi, about 130 km away. She was discharged from hospital after several days.
"I don't know what happened inside but what my daughter has told me is something I can't repeat. Sometimes, he threatened her that she would be forced to strip. At other times, he told her that he would put chilly powder in, I can't repeat all that… All the while, he kept asking her for information on the runaway girl. My daughter is just a kid, she is traumatised," says the father.
His wife alleges that they had had a brush with SI Sharma earlier. "My husband had gone to lodge a complaint of assault and Sharma had refused to pay heed. So we had decided to approach another policeman and that had angered Sharma. I was accompanying him that day. Sharma caught me by my wrist and taunted us, saying I should take off my bangles and put it on my husband's wrist. We just left the place," she says.
On June 16, the local press got a whiff of the girl's story, and when she regained consciousness that day, she was subjected to what she says was a circus. "Sab ek hee baat bolte hain, ki hum madad karenge. Kya karenge… dimaag kharaab ho jaata hai (All say the same thing, that they will help me. But how?… I feel like I will go mad)," she tells her mother.
Dr Umesh Prasad, Assistant Professor in the RIMS Medicine Department, says they believe the girl had to be hospitalised due to stress and trauma. "She was brought here an unconscious. There was no physical injury. Once she gained consciousness, she recovered steadily. Medically, we can say that she was suffering from stress and trauma. She was discharged only after her condition had improved considerably," he says.
SI Sharma has been suspended and an inquiry by the Latehar police has found substance in some of the allegations. DSP Mangal Dev, who conducted the probe, says, "The norms of the Juvenile Justice Act and other such provisions were definitely violated. Following the incident, many people have come forward to complain about Sharma's unruly and abrasive behaviour. A report has been submitted and further action will be taken." He, however, insisted that at least two women constables were present during the questioning. The mobile phones of the parents too have been returned.
The district administration has already handed the family Rs 10,000 and has promised a toilet in their house and a house under Indira Awaas Yojana. A few civil and human rights organisations have also visited the victim and promised justice. State Director General of Police D K Pandey has asked all superintendents of police to ensure that such incidents are not repeated.
The father says all he wants is action against Sharma. "Just because he is a policeman, does it mean that he can do anything? Don't give me toilets, don't give me Indira Awas, just give me justice. He should be dealt with as per law. Only then will my daughter get justice," he says.http://indianexpress.com/article/india/india-news-india/nine-hour-interrogation-jharkhand-police-station-15-year-old-dalit-girl-hospitalised-for-trauma-2890240/