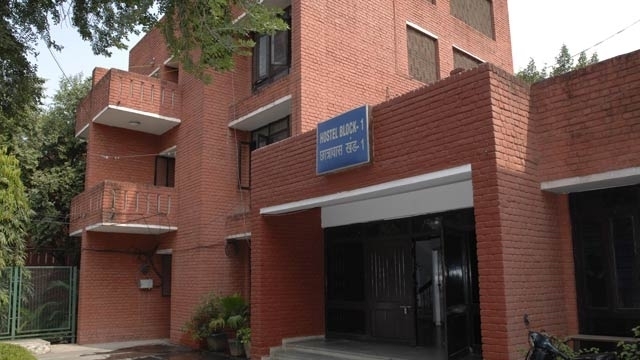 This is the second incident of its kind in a year at the IIMC.
An academic associate at Indian Institute of Mass Communication (IIMC) was terminated by the institute allegedly for raising voice against the sacking of 25 Dalit labourers working at the campus and against the recent appointment of a course director. The institute has also debarred him from entering the campus premises, saying it would "vitiate" the peaceful atmosphere.
According to Narendra Singh Rao, who was working as a contractual employee at the institute from 2010, he had been abruptly thrown out of the institute while he was on medical leaves. "I have been victimised for raising voice against the sacking of 25 Dalit employees working at the campus. Also, I objected the illegal appointment of a course director as she was neither qualified nor experienced for that post," Rao told DNA.
The institute, however, denied the allegations saying Rao's termination was completely based on clause 1 of the service contract, which says that "services of the employee can be terminated at anytime without assigning any reason".
"Shri Rao while accepting appointment had duly put his endorsement on the terms and conditions of his appointment," the institute said in a statement.
A letter issued to Rao by the institute on December 21, said that his services were terminated with "immediate effect" under clause 1 of the contract signed by him on September 23, 2013. It, however, stated that he would be paid salary of one month in lieu of the notice period.
According to sources at IIMC, the administration had received complaints against Rao, accusing him of propagating indiscipline at the campus. "As many as ten written complaints were received against Rao for misbehaving with his colleagues and trying to disturb the peaceful environment at the campus," they said.
This is the second incident of its kind in a year, where a faculty member has accused IIMC of curbing voices of dissent on campus. Earlier this year, an associate professor at IIMC, Amit Sengupta, had also resigned from the institute after he was transferred to Odisha, for allegedly supporting students of JNU, FTII and speaking about the suicide of Dalit scholar Rohith Vemula at HCU.
"IIMC has turned into a playground for right-wing forces where any voice other than that is being silenced," Sengupta said. According to him, Rao has also become a victim for raising voice against the right-wing forces prevailing on campus. "Because of his academic qualification and his immense popularity among students, he had become a thorn in the flesh of an institute which is driven by the utter mediocrity," he said.
Indian Institute of Mass Communication (IIMC) is one of India's premier institute for journalism. Besides Delhi, it has five other branches in Odisha, Maharashtra, Mizoram, Jammu and Kashmir and Kerala.http://www.dnaindia.com/india/report-iimc-faculty-thrown-out-was-targeted-for-backing-dalit-labourers-objecting-appointment-of-a-course-director-2287233