Cities | Edited by Deepshikha Ghosh | Updated: December 20, 2013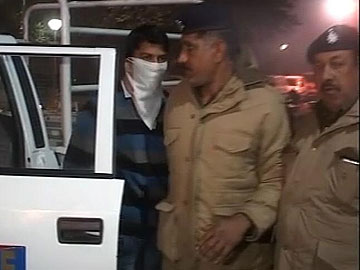 Chandigarh:  There is anger in Chandigarh against five police constables who have been arrested for allegedly raping a school-girl for several weeks.
The policemen were beaten by protesters outside a government hospital where they were taken for a medical examination on Friday. The protesters, including BJP and Congress activists, demanded tough action against the accused policemen, who have now been dismissed from service.
The Chandigarh Police on Thursday faced a major embarrassment after five of its constables were accused of gangraping a 16-year-old girl multiple times at gunpoint for the past one and a half months. While four of them were arrested, one was unidentified and absconding.
The girl confided the incident to one of her sisters on Wednesday night when she could no more bear the trauma and torture, and was about to commit suicide.
Those arrested were identified as Akshay, Sunil, Himmat and Jagtar, the four constables of Sector 11 police station.
The victim, who resides in a joint family at Khuda Lahora, is the eldest of five sisters. Her father is an alcoholic. About three months ago, the victim's father indulged in domestic violence after which, a call was made to the police. The accused, Akshay, along with a police party reached the victim's residence.
Akshay had noted down the mobile phone number of the victim. Thereafter, Akshay along with four other accused, in a PCR van, started stalking the victim wherever she went — school, home and other public places. The accused, who often used to wait for the victim in front of her school situated in the same locality, passed objectionable remarks against her. This behaviour of theirs continued even after she temporarily started working as a salesgirl at a city-based shop.
They also started making sexual advances to the victim. A month later, Akshay rented a room at Khuda Ali Sher and forcibly took the girl to the room, where all the five accused allegedly gangraped her at gunpoint.
The girl was gangraped multiple times in Akshay's room. On Wednesday night, the girl finally told one of her sisters about the alleged crime committed by the cops. The girl's sister then told her cousin Vinod about the incident. Fearing the Chandigarh Police, Vinod first approached area councillor Saurabh Joshi on Thursday afternoon.