Key findings
Girls subjected to khafd or FGM/C are usually about seven years old Khafd or FGM/C was remembered as a painful experience by 97% of women in the study, who reported painful urination, physical discomfort, difficulty walking and bleeding immediately following the procedure. Approximately 33% of women subjected to khafd believe FGM/C has negatively impacted their sexual life.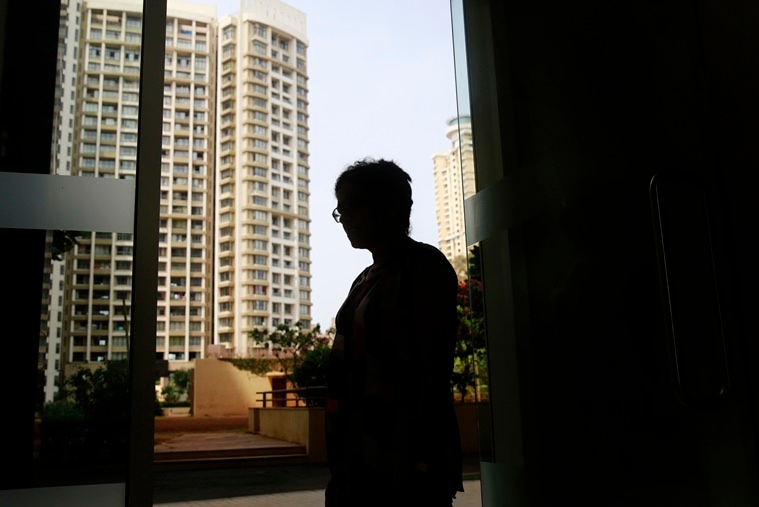 The research also showed that 97 per cent of the female respondents, who remembered their own FGM as children, recalled it being very painful. (AP Photo/File)
India is increasingly becoming the hub for the performance of female genital mutilation (FGM) and cutting (C) on Bohra expats and foreign women. This is primarily due to a recent legal action of FGM/C among Bohras in Australia and USA and the absence of an anti-FGM law in India. This information was revealed in the first qualitative report released on Monday, by Member of Parliament Shashi Tharoor in New Delhi titled, 'The Clitoral Hood a Contested Site: Khafd or Female Genital mutilation/Cutting(FGM/C) in India.' The Indian participants were from 13 locations across five states: Gujarat, Madhya Pradesh, Maharashtra, Rajasthan and Kerala. Bohra expats from Canada, UAE and the US also participated in this study. The study included responses from 94 participants, of which 83 were women survivors of FGM and 11 were men. The women surveyed were aged between 17 and 89 years. All the interviewees together had 81 daughters, of which six were too young, 55 were subjected to khafd and 20 were not. This indicated that nearly 75 per cent of the daughters underwent FGM.
Currently, there is no official data by National Crime Records Bureau, to support the existence of FGM in India, according to an affidavit submitted by the ministry for women and child development to the Supreme Court in December 2017. Very few national field research studies have been published to understand the practice of khafd (FGM) in India due to lack of evidence.
A survey done by 'WeSpeakOut' a survivor-led movement to end FGM, suggests that the practice may not be restricted to Bohras. The survey, details of which will be released in Delhi on February 5, which is observed as 'International Day of Zero Tolerance', says that the custom also exists among certain Kerala Sunni families. Unlike the Bohras, where girls undergo the procedure when they are around seven, in Kerala it is done to toddlers.
There has been a debate on what to call the procedure that involves the ritual removal of the clitoral hood. The UN, which considers all procedures involving the alteration or injuring of the female genitalia for non-medical reasons as a violation of the human rights, calls it FGM. Members of 'WeSpeakOut' use the term but also refer to it as Female Genital Cutting (FGC) so that they are seen as less 'value judgmental'. The group had said they wanted to avoid the word 'mutilation' to get their community's support for the cause. The Dawoodi Bohra Women's Association for Religious Freedom (DBWRF), whose members oppose the campaign against the custom, use the term Female Circumcision (FC) and they maintain that FC and FGM are two different procedures, and that they are against FGM.
Belying the government's admission to the Supreme Court that there is no data on the existence of Female Genital Mutilation (FGM) in India, a new qualitative study shows that 75 per cent of 94 respondents interviewed had subjected their daughters to the practice.
The study titled "The Clitoral Hood A Contested Site", was released Monday before International Day for Zero Tolerance for FGM. The detailed study was conducted by independent researchers Lakshmi Anantnarayan, Shabana Diler and Natasha Menon along with WeSpeakOut, a coalition of Bohra women against FGM and the women's rights organisation Nari Samata Manch.
The research also showed that 97 per cent of the female respondents, who remembered their own FGM as children, recalled it being very painful. Also known as khafz in the Bohra community (a Shia Muslim sect), the procedure involves partial or complete removal of the clitoral hood or the clitoris once the girl is seven years old.
While 33 per cent of female respondents said FGM has had an adverse impact on their sexual life, 10 per cent of the women reported having frequent urinary tract infections, and incontinence, with one reported case of excessive bleeding. A majority of the female respondents reported they felt low self-esteem, shame, betrayal, anger, and suffered from depression as a direct consequence of FGM.
The Indian Express had reported on December 28, 2017, that the Ministry of Women and Child Development (WCD), in an affidavit to the SC, had said there was official data or study on the existence of FGM in India.
The study released on Monday comprises in-depth interviews with 83 women and 11 men – both proponents and opponents of FGM – from Gujarat, Maharashtra, Madhya Pradesh, Rajasthan, and Kerala (where a few Sunni Muslim families were found practising FGM) as well as from the United States, Canada and United Arab Emirates, countries with significant Bohra diaspora.
88 respondents said they cumulatively knew 1,248 women in their families who had undergone khafz. Also, the prevalence of the practice varied from 64 per cent in upper income groups to 100 per cent among poorer families. "This only shows that lower income groups are more vulnerable to pressure and surveillance from religious heads," said Anantnarayan, one of the researchers.
The study also debunks the myth that men from the community are oblivious to the practice and shows they are involved in the perpetuation of the practice on political and personal levels with many insisting on marrying women who have been "cut".
Masooma Ranalvi, an FGM survivor and founder of WeSpeakOut, said there was a move to ban FGM across the world. "Why is the Union government not listening to pleas of women from our community? Eight months ago, the WCD Ministry was all set to issue an advisory on the FGM ban to all states but they never went ahead with it. The current government has time and again said that issues of Muslim women need to be addressed. The relationship between the Syedna (a Dawoodi Bohra community leader) and Prime Minister Narendra Modi is cordial. Why then, can't the issue be taken up?" she said.
Durga Nandini of Change.org, India said that first public evidence on the existence of FGM came in December 2015 in the form of an online petition asking for its ban supported by over 1 lakh people.
Congress MP Shashi Tharoor, who released the FGM report Monday said the government has chosen to go only after triple talaq "so as to score political points" instead of taking on the "politically more challenging" issue of FGM among Bohras.
"In this particular case (FGM), it is a specific wrong done within a specific community…Therefore, it should be seen as a human rights issue involving the rights and dignity of Indian women. It doesn't matter to me which community is doing it," said Tharoor.
The Dawoodi Bohra Women's Association for Religious Freedom (DBWRF), who are in favour of the practice, also issued a statement Monday disapproving the study. Samina Kanchwala, Secretary, DBWRF said khafz is circumcision and not mutilation. "Khafz is a harmless cultural/religious practice unique to the Dawoodi Bohra community. We reiterate that there is no place for any kind of mutilation in the Dawoodi Bohra religion and culture."
A procedure undertaken without formal training
Zubeda, a 50-year-old circumciser
Zubeda learnt to do khatna after she got married. She was oriented into the practice by her auntin-law and then by the doctor she worked with. "I have done 6,000 khatnas in 20 years. There is no training as such. My aunt-in-law used to cut girls with a blade and would apply black ointment after it," said Zubeda, adding that she may have performed around 500 khatnas on Bohra women from foreign countries.
Durraiya, a mother
Durraiya's eight-year-old daughter, who underwent khatna in May 2017, developed major complications after the process. A traditional circumsiser did the job for her. But after coming back home, the child started bleeding profusely. When the blood flow didn't stop, she rushed her to a hospital. "I was sure that it would be made into a police case. I told the circumciser to come with me to the hospital. The hospital did some dressing and gave her medicines, but the bleeding didn't stop. The next morning, my daughter was taken to a second hospital, where the doctor stitched the cut portion," she said.
Dr Sujaat Vaali, obstetrician and gynaecologist
There is a very small region between the skin and the clitoris. Only a specialist with a lot of experience can separate the two and be able to cut only the skin/hood/prepuce. So, in most cases the clitoris gets affected. Given that most girls are cut when they are seven-years-old by traditional cutters without anaesthesia, and the procedure happens in a minute or two, the operator cannot get enough separation between the clitoris and the skin surrounding the clitoris. So, usually they end up cutting the clitoris, along with the skin covering the clitoris.
Indian Express and Mumbai Mirror