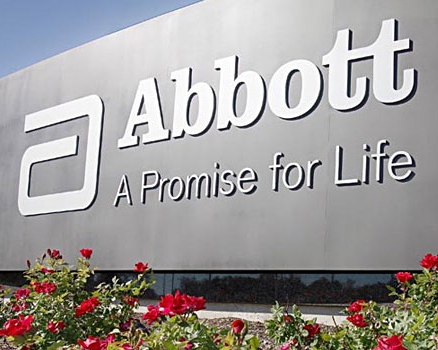 By Frederik Joelving
NEW YORK | Tue Oct 16, 2012 6:03pm EDT
(Reuters Health) – Abbott Laboratories Inc has instructed its sales representatives in India not to give gifts to doctors, who are prohibited by local law from accepting them, a practice that has been used as a bargaining chip by companies wanting a piece of the country's burgeoning healthcare market.
According to an internal email dated October 11 from Sudarshan Jain, managing director of Abbott Healthcare Pvt. Ltd, the gift-giving has been temporarily suspended.
"Only Abbott-approved clinical/scientific literature may be distributed to current and potential customers," said the email, which was reviewed by Reuters on Tuesday. "No brand reminders or therapy reminders in your possession should be given to any current and potential customer and no further brand reminders or therapy reminders should be ordered."
Accepting gifts or travel arrangements from drugmakers is against the law in India, but enforcement is inconsistent.
Public health experts say gift-giving leads to dangerous overprescribing and unnecessary use of expensive medications when cheaper versions are available. That can be a significant burden for the 400 million people in India who live on less than $1.25 a day.
A sales representative with Abbott Healthcare told Reuters that therapy reminders are low-value items such as pens, whereas brand reminders refer to electrical appliances and other pricier merchandise.
The representative, who spoke on condition of anonymity, said he was not worried about his job getting harder without the gifts, but, he quipped, it would certainly make his bag lighter.
As multinational drug companies ramp up investments in emerging markets to realize billions of dollars in annual sales, they have faced increased scrutiny from the United States and European governments. U.S. authorities are currently probing a number of leading global drugmakers for kickbacks and bribery overseas.
A Reuters investigation in September showed Abbott's Indian subsidiaries plied doctors with scanners, vacuum cleaners, coffee makers and similar items in return for prescribing the company's drugs to patients. Sales representatives were shown lists of gifts in strategy guides issued by the company.
In August, Pfizer Inc paid $60.2 million to settle a U.S. probe involving illegal payments to win business overseas, including kickbacks such as cellphones and tea sets given to doctors in China. Last year, Johnson & Johnson agreed to pay $70 million to settle U.S. charges under the Foreign Corrupt Practices Act (FCPA) that it had bribed healthcare providers in Greece, Poland and Romania.
Scott Davies, a spokesman for Chicago-based Abbott Labs, confirmed the decision but declined to say what had prompted the move. He said he was not aware of any inquiries from regulators about the company's dealings in India.
"This is an internal action," he told Reuters. "We are suspending that brand reminder program while we review it."
Davies said the suspension encompasses Abbott Healthcare and Abbott True Care, but did not have information on whether other Indian subsidiaries would continue the practice. He declined to address travel payments.
(Editing by Ivan Oransky, Michele Gershberg, Maureen Bavdek and Claudia Parsons)
Related articles