Indo-Asian News Service | Updated: December 03, 2012 15:56 IST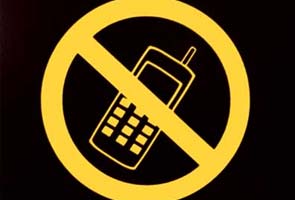 Patna: 
A
village
panchayat
in
Bihar
has prohibited women from using
mobile phones
and imposed heavy fines on them if they violated the
diktat
, an official said today.
The self-styled social reformers of Sunderbadi village panchayat in Kochadham block of
Kishanganj district
issued the orders on Sunday, banning women from using mobiles, a district official said."The villagers have issued an order to impose a fine of Rs.10,000 if a girl is found using a mobile phone, while a married woman will have to pay a fine of Rs.2,000 if found talking on a mobile outside her house," the official said.
A senior official at the police headquarters said it was the first such diktat issued by a village panchayat in Bihar. "There is no precedent to such an order issued by a Bihar village panchayat," the official said.
The Sunderbadi panchayat has also ordered women not to bathe by the roadside.
"The decision was taken in a meeting attended by panchayat members and village elders," Mohammad Manzoor Alam, who presided over the meeting, told IANS today.
Mr Alam said the villagers, mostly elders, favoured imposing the ban.
"Mobile phone is the cause of all evils in our society, including increasing love affairs and the incidents of elopement," he claimed.
Kishanganj is a Muslim-dominated district, and among the most backward districts in Bihar, with 60 percent of the population living below the poverty line.
Related articles