Three-digit number allotted for women's helpline in Delhi
Edited by Shamik Ghosh | Updated: December 24, 2012 18:24 IST, NDTV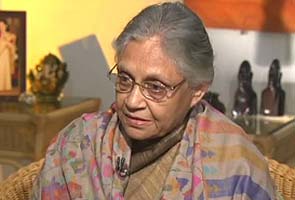 New Delhi: 
A three-digit helpline number, 181, has been allotted by the Centre to the Delhi government for its 'office for helping women in distress.'
Delhi Chief Minister Sheila Dikshit had reportedly requested Telecom Minister Kapil Sibal for a three-digit number for the department. Usually, the ministry is short of three-digit numbers for allotment; however, this request accepted in less than two hours, according to reports.
The ministry of telecommunications has said that now it is upto the chief minister's office to set up the mechanism.
This comes after widespread outcry for strong police vigil on Delhi streets and tougher punishment for sexual crimes after a 23year-old medical student was gang-raped on a moving bus last Sunday.
Related articles