dna exclusive: Does your power bill shock you?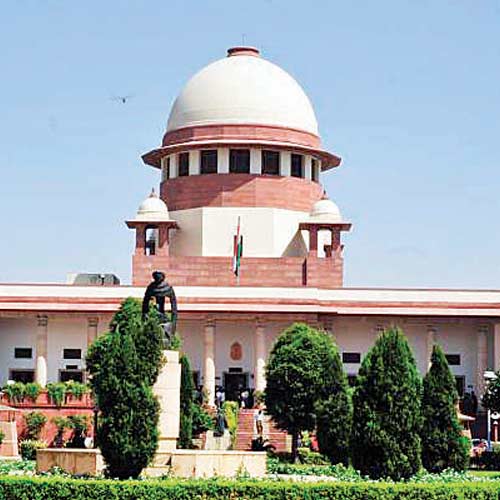 If you feel that your power bills are inflated you could probably be right. An exclusive dnainvestigation into the ways in which the power companies — Tata Power and Reliance Infra — fix tariffs shows that there are unnecessary charges and a rather dubious pricing mechanism sanctioned by the regulatory body, the Maharashtra Electricity Regulatory commission (MERC).
There are many ways in which your R-Infra bills are inflated.
1) The regulatory asset charges (RAC) are being passed on to the consumer, staggered over the next five years or so. For example, if your monthly consumption is 300 units and you are a changeover customer, you pay Rs180 as RAC.
2) There is a cross-subsidy surcharge to changeover consumers (levied on high-end consumers for subsidising low-end consumers, those who consume around 100 units) of 0.84 paise per unit, which can be avoided.
3) Migration from Reliance to Tata Power, which is a cheaper option, has been stayed for the above 300 unit consumers by MERC for no valid reason. The stay has been extended from August 13, 2013 indefinitely.
4) SC ruling on universal service obligation is being flouted. This would have enabled anyone to go to a preferred discom, but is not possible now in Mumbai because of MERC's extended stay on migration, unless you belong to the 11 clusters (assigned to TPC) where the majority is below-300 unit consumers.
The reality is, Mumbaikars do not need government subsidy as much as the same government's will to allow competition so that prices find their own level. As of now, changing to TPC could bring down cost by as much as 35 per cent. But then, there's the MERC stay on migration since August 2012, extended again in August 2013. This benefits Tata's competitor Reliance Infra.
R-Infra enjoyed a monopoly status in the suburbs till 2009 until the SC order of 2008 which said TPC was also entitled to retail customisation. However, R-Infra continues to be unduly favoured by MERC even after getting a rap on its knuckles from the apex court.
Between 2004 and 2009, R-Infra monopoly was complete and retail consumers paid a hefty price in monthly tariffs owing to the irresponsible manner in which the company acquired high cost power. The cost of such power continues to be passed on to consumers.
This is applicable to even consumers who deserted R-Infra and opted for Tata Power Corporation using the R-Infra network. In other words, if you have migrated to TPC, you still have to pay RAC as the cable network is that of R-Infra.
After the 2008 apex court ruling, MERC took another year to allow the consumer to migrate to the other distributor. Over 4.5 lakh consumers deserted R-Infra and opted for TPC. Those who migrated found a steep 30-50% drop in billings!
But the relief was short-lived. In August 2012, MERC halted migration of consumers with over-300 unit consumption, in violation of the apex court's universal service obligation directive to provide electricity to whoever approaches the discoms.
MERC had earlier prevented TPC from laying its own cables and insisted that it distribute power only through R-Infra network because it did not want 'duplication' of network. But then it did a somersault in its 2011 order directing TPC to have its own network and not use R-Infra network if it wanted consumers to shift base. But this time with higher targets of 11 clusters of suburban geographies with a below-300 unit base of 7-8 lakh. This, according to an insider, was nothing but MERC's 'dadagiri'.
The deadline for completing cabling was set for one year which was an impossible task.
This was done to offset R-Infra's allegation of TPC cherry-picking high-end consumers. But competitive pricing was never an agenda with MERC. TPC failed to meet the target despite committing Rs1,000 crore and paying Rs250 crore deposit to the BMC for digging across the clusters.
But of the unbelievable 3,000 permissions it sought, only 50 permissions were granted.
Besides, four months were lost to the monsoons.
One of the key reasons for MERC's high-handedness is to make tariffs by competitors unattractive and difficult to migrate from the high cost R-Infra whenever the regulator permits.
In fact, MERC is being accused of contempt of court of a Supreme Court 2009 directive that clarified Tata Power was entitled to retail customisation, which was hitherto opposed by R-Infra that maintained TPC had no role in the retail space.
As for now, Mumbai consumers are caught between the devil and the deep sea. They cannot migrate.
They can't live without power. And to get that power, they have to pay high asset charges which benefits R-Infra.
Only if the SC again intervenes will there be some respite.
Read more here – http://www.dnaindia.com/mumbai/report-dna-exclusive-does-your-power-bill-shock-you-1950996