22-year-old gangraped and strangled to death in UP's Bareilly district
Monday, 2 June 2014 – 1:25pm IST | Place: Bareilly | Agency: PTI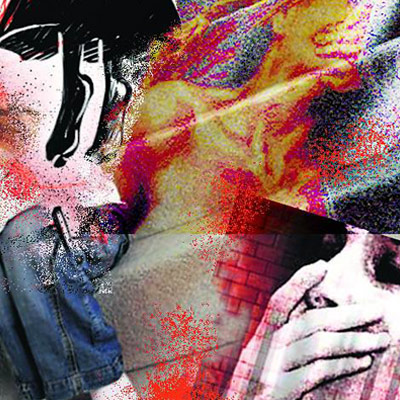 Right after the Badaun incident, Uttar Pradesh witnesses another crime against women. A 22-year-old girl was allegedly gang-raped, forced to drink acid and later strangulated to death in Baheri area of Uttar Pradesh's Bareilly district, police sources said on Monday. The victim's body was recovered from a field in Aithpura village on Saturday with her face mutilated, they said, adding her postmortem report, which was received on Monday, found that she was gang-raped and later strangulated.
Police said that acid was detected from the stomach of the victim, which indicated that she was forced to drink it before being murdered. Her face was mutilated by pouring acid and petrol to conceal her identity, they added.
SSP J Ravindra Gaur said there was a possibility of the victim hailing from Uttrakhand, and therefore a team has been dispatched there for investigation. Deputy SP Baheri Kalu Singh said police was investigating on several aspects. It is being suspected that it could be a case of honour killing or could be related to flesh trade, he said.
This incident comes right after two cousins from Badaun district were raped and then hung from a tree. The crime caused a wide agitation among many political parties and activists questioningAkhilesh yadav's method of govenance and the condition of law and order in the state
Read mor ehere — http://www.dnaindia.com/india/report-22-year-old-gangraped-and-strangled-to-death-in-up-s-bareilly-district-1992910