Agence France Presse | Updated: June 07, 2013 17:03 IST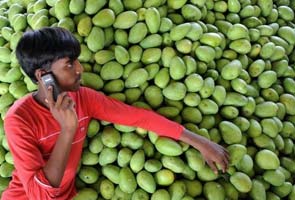 New Delhi: 
The
Indian government
's move to implement blanket eavesdropping of online activities, telephone calls and text messages is "chilling",
Human Rights Watch
said today as controversy raged in
the US
about
Internet
surveillance.The Central Monitoring System was announced in parliament late last year and is a so-called "single window" allowing Indian state bodies such as the
National Investigation Agency
or tax authorities to monitor communications.
New York-based Human Rights Watch demanded a full public debate about "the intended use of the system before proceeding" as the monitoring was created without parliamentary approval.
The Indian surveillance comes as reports emerged that the US National Security Agency and the Federal Bureau of Investigation have been tapping into the servers of Google, Yahoo!, Facebook and six other top US Internet companies, stirring a major row in the United States.
The US White House defended the clandestine data collection as a critical tool for preventing "the threat posed by terrorists" and said it was only targeting foreigners, not Americans.
In December 2012, the Indian government said in a statement its monitoring system would "lawfully intercept Internet and telephone services".
A government spokesman declined to comment Wednesday on media reports that the government had begun rolling out the system.
Human Rights Watch said clear laws were needed to ensure that increased surveillance of phones and the Internet does not undermine rights to privacy and free expression.
"The Indian government's centralised monitoring is chilling, given its reckless and irresponsible use of the sedition and Internet laws," said Cynthia Wong, senior Internet researcher at Human Rights Watch.
Indian activists have raised concerns that the monitoring will inhibit them from expressing their opinions and sharing information.
The government has released scant information about what Indian agencies will have access to the system, who may authorise surveillance, and what legal standards must be met to intercept various kinds of data or communications.
India does not have a law to protect against intrusions on privacy.
A government appointed expert group observed in a 2012 report that current privacy regulations were "prone to misuse".
Wong said Indian authorities should amend the existing Information Technology Act to protect free speech "and be fully transparent about any surveillance system that might chill people's willingness to share opinions and information".
In recent years, Indian authorities have arrested people for posting comments critical of the government on social media, put pressure on websites such as Facebook to filter or block content and imposed liability on private telecom operators to filter and remove content from users.
Related articles