Limestone mining in Saurashtra, Kutch & North Gujarat has turned many hills into flat grounds.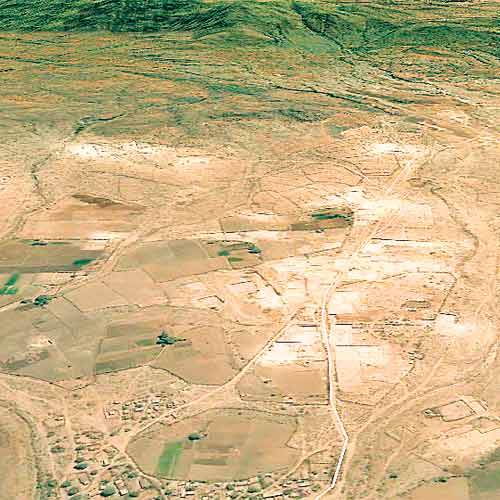 Limestone mining in Saurashtra, Kutch & North Gujarat has turned many hills into flat grounds.
If the Rs12,228-crore illegal mining scam in Bellary, Karnataka had shocked you and if the sand mining scam in Uttar Pradesh shook you, the mammoth illegal mining scam in Gujarat may redefine both the reactions. During the past couple of years dna investigated and found that the extent of the mining – mainly illegal and partially legal – has changed the local topography in coastal Saurasthra.
In absence of any authentic information and data, dna used Google maps to painstakingly find and scientifically calculate the extent of mining.
Illegal mining in Porbandar district shot to lime-light recently as senior cabinet minister Babu Bokhiria was indicted in a Rs 54 crore illegal mining scam here.  But this is only the proverbial tip of the iceberg.
Estimates from industry insiders suggest that atleast 60% of all limestone and every other mineral mined for leading industries is procured through illegal means. On an average about 20 lakh tonnes of limestone is mined only in Porbandar for use in soda-ash and cement industry. One tonne of such limestone costs around Rs800 to 900, which pegs the value of limestone mined in Porbandar alone at Rs180 crore per year.
Insiders say that around 80 lakh tons of building stone is mined in the coastal areas of Porbandar. One ton of this higher quality lime-stone used in buildings costs around Rs1,300 to Rs1,400 per tonne. This puts the illegal mining of building grade stone alone at over Rs1,000 crore per year. And if we calculate figures of only the building stone in just Porbandar, over the last 10 years, Gujarat's own scam will go zoom past Bellary or any other mining scam in India.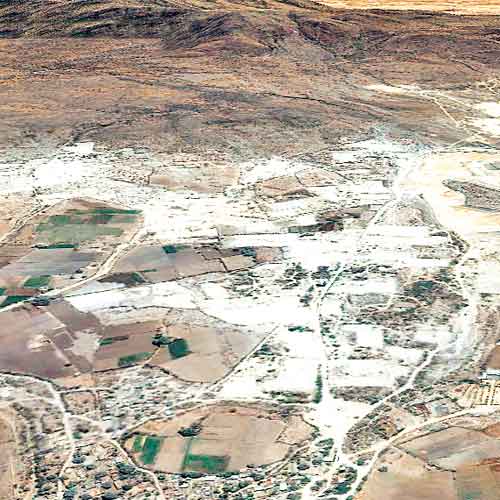 "There are about 200 small-to-large mines currently active near Barda Hills spread over Porbandar and Jamnagar districts," a source in the state government's mining and geology department told dna on terms of anonymity. Government records indicate that most of these leases are illegal. And most of the lessee mine indulge in illegal activity by expanding their mining area into adjoining land.
Porbandar collector MA Gandhi stated that "large scale illegal mining is going on in the district. In the last three months the department has seized over two dozen specialized limestone cutter machines."
Porbandar has the largest deposition of limestone in Asia. The soda ash procured from Porbandar is considered to be of the best quality. "More than 10,000 tonnes of limestone are consumed daily by four big corporate houses whose chemical units dot Saurashtra's countryside," a mine operator in Porbandar told dna.
The impact of the mining activity – legal and illegal – is manifold. Its strengthens the political-criminal nexus, permanently destroys the hills and alters the topography, turns fertile land saline as the sea-water rushes inland after the natural limestone barrier is dug out.