The green tribunal has also asked the defaulters to appear before the body at the next hearing which is on January 30.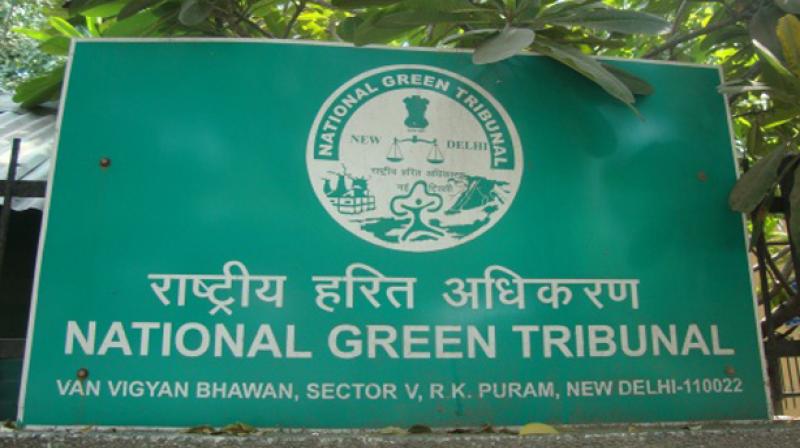 New Delhi: The National Green Tribunal issued notice to over 1400 defaulters in two zones of east Delhi who have not paid environmental compensation on Wednesday, for violating its order on waste burning and dust pollution.
Acting on a plea filed by the East Delhi Municipal Corporation (EDMC), a bench headed by NGT Chairperson Swatanter Kumar also issued a notice to the Sub-divisional Magistrate of the concerned district to explain why the tribunal's order on recovery of environmental compensation (EC) from the defaulters was not implemented.
It noted that EDMC had said in its plea that there were 336 defaulters for burning waste and 1082 defaulters for causing dust pollution who have not paid the challan amount.
In its statement, the bench had also directed the defaulters to appear before the tribunal on January 30 which is the next date of hearing.
Advocate Balendu Shekhar, appearing for EDMC, said challans were issued against defaulters in compliance of the tribunal's order and several of them have not paid the amount.
He said that in view of the green panel's April 28, 2015 order, any person found burning in open any kind of garbage leaves, waste plastic, rubber, self-moulding compound or any other such material, he or she would be liable to pay Rs 5,000 compensation under the National Green Tribunal Act for polluting the environment.
"There are two zones — Shahdara (north) and Shahdara (south) zone in EDMC. As on date, a total of 520 challans have been issued on account of waste burning, out of which Rs 9,96,100 has been collected. However, there are 336 challans which have not been paid by the defaulters till date," the application said.
For tackling dust pollution, the corporation said a total of 1403 challans have been issued out of which Rs 63,15,000 has been collected and there are 1082 challans which have not been paid by the defaulters till date.
sources agencies