Edited by Amit Chaturvedi | Updated: December 11, 2012 , NDTV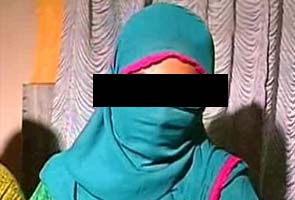 Nagpur: 
Farukh Dhada, father of Shaheen Dhada, the girl who was arrested last month by over her
Facebook
post, has spoken out against what he says is
Gujarat
Chief Minister
Narendra Modi
's misrepresentation of their views on comparative law and order in Gujarat and
Maharashtra
.
Mr Dhada says he and his family never said Gujarat was better off than Maharashtra and that the family felt perfectly safe in Palghar area of Thane where they'd lived for decades.
"We never said any such thing. We have been living in Palghar for the past 27 years and we feel safe here. We went to Gujarat for a few days to see my ailing mother-in-law. Now we are back in Palghar and there is absolutely no problem. What Mr Modi said is his personal view," he said today.
insecure" in BJP-ruled Gujarat, Mr Modi had over the weekend quoted the example of Shaheen Dhada in an election rally saying, "She prefers to stay in Gujarat over Maharashtra. You are trying to defame the state, but girls like Shaheen have proved you wrong."
Last month month, Shaheen Dhada and her friend Rinu Shrinivasan were arrested for questioning on Facebook the shutdown of Mumbai for the funeral of Shiv Sena leader Bal Thackeray. The women were released on bail after a few hours; they had been charged with spreading hatred under the contentious section 66(A) of the IT Act. The case against them was dropped later.
The massive public backlash against the arrests in Maharashtra forced a new scrutiny of Internet laws with the state government saying it has issued new guidelines to control the misuse of Section 66(A), which is widely criticised for its vague wording.
Related articles