New indian express [ Updated 05 Dec 2013, 23:46:36 ]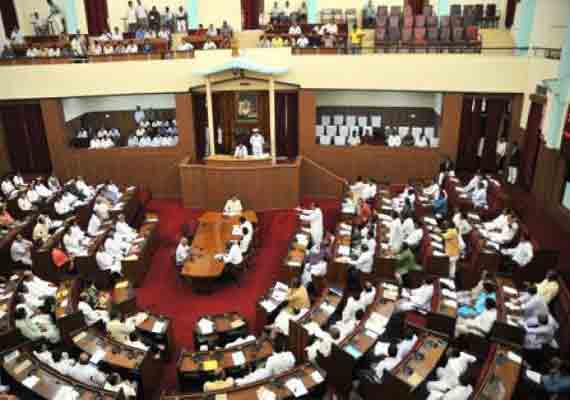 Bhubaneswar: In a bid to protect women from being branded witch through the prevailing hunting and other similar practices, the Assembly today unanimously passed the Odisha Prevention of Witch-Hunting Bill, 2013 with provisions of imprisonment up to seven years and penalty for offenders.
Odisha became the fourth state in the country after Bihar, Chhattishgarh and Jharkhand to have special legislation against the practice of witch-hunting, said Parliamentary Affairs Minister Kalpataru Das.
While 31 women were killed after being branded witch in 2010 in the state, 39 and 35 women died under similar circumstances in 2011 and 2012 respectively, he said.
The Orissa High Court last year asked the state to make a legislation to deal with such crimes.
While introducing the bill, the minister said it was found that women were deliberately being branded witch by men after they failed to exploit them sexually or to snatch their properties.

"Women have been killed, tonsured, sexually abused and put to unbearable punishment after branding them witch," Das said.
Das, who introduced the bill on behalf of Chief Minister Naveen Patnaik, who holds the home department, said such incidents also take place in states like Haryana, West Bengal, Madhya Pradesh, Rajasthan, Gujarat, Maharashtra, Assam and Andhra Pradesh.
The bill which was debated for about four hours in the evening session of the assembly, prohibits witch-hunting and practising witchcraft.
"Whoever forces any woman, branding her a witch, to drink or eat any inedible substance or any other obnoxious substance or parade her with painted face or body or commits any similar acts which is derogatory to human dignity or displace from her house, shall be punishable with imprisonment for a term which shall not be less than one year but may extend to five years and with fine," the bill said.
The bill also has provisions of penalty for a witch doctor, a person who claimed to be black magician.
The punishment would be harsher for a person committing a crime under this bill for a second time.