November 01, 2013 21:48
IST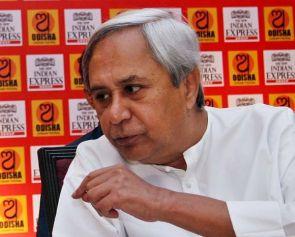 Battling for life for five days, an Odisha teacher who was set ablaze for refusing to withdraw a complaint of molestation in Raygada district, died on Friday.
The 36-year-old teacher posted in an upper primary school at Tikri and admitted to a hospital in Visakhapatnam in neighbouring Andhra Pradesh with 90 per cent burns after being set on fire by a man on Sunday night, died during the day, Rayagada district collector Dr S B Padhi said.
With the death sparking a statewide outcry, Chief Minister Naveen Patnaik directed the CID, crime branch to investigate the incident.
Patnaik, who had earlier termed the incident as barbaric and inhuman condoled the death and announced Rs 10 lakh ex-gratia for the victim's family and said that the trial of the case would be conducted by a fast-track court. He also ordered suspension of the inspector-in-charge of Tikiri police station in the jurisdiction of which the incident took place.
Earlier, the state government had suspended an assistant sub-inspector of police of the police station, who was the investigating officer in the case.
The police had on October 30 arrested sub-inspector of schools Netranand Dandsena for allegedly molesting the teacher in July. They said that the teacher was set on fire by someone allegedly hired by Dandsena after she refused to withdraw the case of molestation against him.
Though the case was lodged against Dandasena on July 18 he was not arrested in time, police sources said.
The family members of the victim alleged that Koraput MP Jairam Pangi provided protection to the culprits and demanded an impartial probe into the incident.