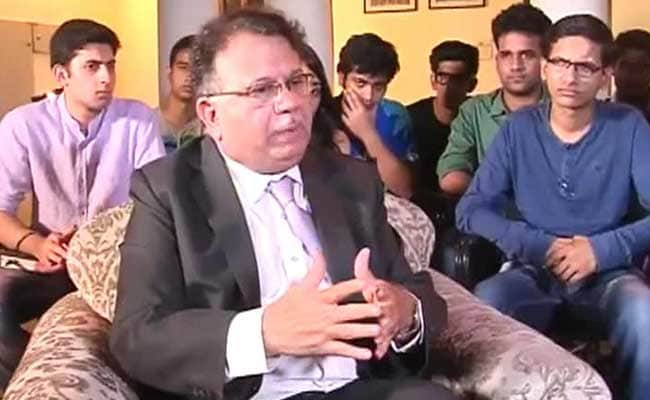 NEW DELHI: 
 Former
Chief Justice
of
Delhi High Court
AP Shah, who decriminalised homosexuality, on Saturday said the
Supreme Court
made a "mistake" by overturning his verdict and the political climate now favours a re-thinking on the controversial colonial penal provision.
The judge, who wrote the judgment for the bench also comprising Justice S Muralidhar, was critical of the Supreme Court verdict saying it made a "mistake" and failed to correct in the review petition and now has an opportunity to rectify it in the pending curative petition to decriminalise section 377 of Indian Penal Code which prohibits consensual sexual intercourse between same sex people.
He said that with a single stroke of pen the top court "criminalised the existence of a class of people who are now condemned to live in shadow of fear".
"Today, the Supreme Court has the opportunity (while hearing curative petition) to correct the mistake it made… and redeem its glorious status as protector of fundamental rights," he said
Senior BJP leader Arun Jaitley and Congress' P Chidambaram, both of them leading lawyers, had recently criticised the top court verdict retaining section 377.
"The political climate is not averse to the idea of change as many think it to be. When Naaz foundation judgment came, the then Law Minister Veerappa Moily favoured striking down section 377 of IPC although he later called for a consensus on the issue," Justice Shah said.
"Lately, Arun Jaitley of BJP and P Chidambaram of Congress publicly criticised the Supreme Court judgment and said that laws criminalising homosexuality need a re-think. Congress, Left and AAP have taken a clear stand on section 377," Justice Shah, who retired in 2010, said.
He held that the top court was also wrong that the LGBT community was minuscule fraction of the population.
"There are studies that in a human population, the conservative number of Lesbian Gay Bisexual Transgender persons is about 2 per cent. If you put in correct perspective, this is greater in number than Sikhs, Jains, Buddhists, Parsis. How do you decide who is part of minuscule minority that is worthy of being protected," he said while speaking at the ninth Justice VM Tarkunde Memorial Lecture.
Justice Shah said the question to be decided before the high court was why should someone's ability and dignity be judged by his/her sexual preference.
"Why should someone's fundamental life choices conditioned by other people's prejudice, ignorance and stigmatisation? Why should a sizable population of Indians be treated as criminals simply for accepting who they are," he said and added that surprisingly in India, policymakers believed that homosexuality was a western import with no roots in India.  http://www.ndtv.com/india-news/political-climate-favours-decriminalising-homosexuality-justice-ap-shah-1254475