If unpaid, the company could face coercive action.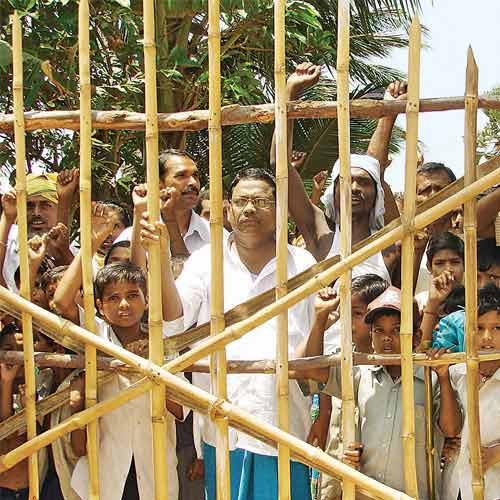 File photo of Anti-
Posco
protesters
The state sales tax department has slapped a Rs100-crore Value Added Tax (VAT) evasion notice on Posco, the Korean based steel manufacturing company's three associate contractors. "If this Rs100 crore is not paid by these contractors then we will initiate coercive action against them. It is the biggest tax evasion in Maharashtra," senior sales tax department told dna.
Posco spokesperson Shanti Swaroop said they were unaware of the notice.
According to the sales tax department, Posco Engineering and Construction Co Ltd, Posco Engineering and Construction India Pvt Ltd and Dongyong Construction Corporation Ltd had accepted contract worth of Rs1,400 crore for the erection of Posco's cold rolling plant and galvanising plant at Mangaon in Raigad district.
"Our investigation revealed that these three contractors had paid 5% VAT on the total cost of the contract. However, as per MVAT Act 2002, the applicable rate is 8% for the non-engineering portion of the construction and 5% for the civic portion. The evasion of 3% VAT, plus 15% interest and 25% penalty. This amount comes almost Rs100 crore," said another senior sales tax official on  condition of anonymity.
Posco set up its plant at Mangaon in 2011 and has been manufacturing cold rolled sheets, stainless steel industrial pipes, cold rolled strip steel, steel strips etc.