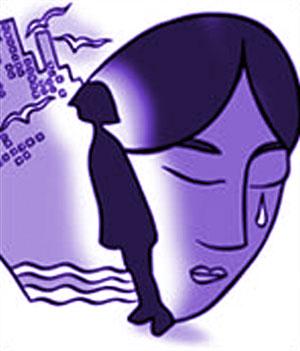 PHEROZE L. VINCENT, The Hindu
BHOPAL, August 8, 2013
She would have turned 18 on Independence Day. Her last wish, before she hung herself in her bedroom on Tuesday night, even as her nephew watched TV in the next room, was to be dressed in pink when cremated. In her four-page suicide note, this young girl blamed her seniors — female students of RKDF College of Pharmacy for humiliating her during ragging — for her extreme step.
Police sources quoted her note to say that she was asked to sing and dance in the college canteen and even give her mobile number. She refused, thereby inviting more ragging from her seniors. She wrote that teachers knew of the ragging but did nothing for one-and-a-half years.
The girl's sister and parents had planned to complain to authorities soon. They didn't expect her to take such a drastic step, neighbours said. "She told the boy [her nephew] not to enter the room as she had to wear a sari," said a neighbour. "When her sister came home, she found the girl hanging in her room."
In her letter, she asked her parents not to mourn her death and said she had left pocket money of Rs. 2000 for her younger brother, in her purse. RKDF's media head Ravi Khare did not respond to calls and text messages from this paper.
Last weekend, the alleged ragging of a girl led to a massive clash in Seva Sadan College, Burhanpur, between Dalits and non-Dalits.