Reported by A Vaidyanathan, Edited by Deepshikha Ghosh | NDTV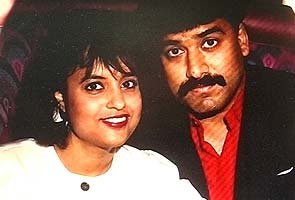 Kunal Saha has been granted nearly Rs. 6 crore for the death of his wife Anuradha due to medical negligence
New Delhi: 
An Indian doctor in America has been awarded a record compensation of nearly six crores by the
Supreme Court
for a case of medical negligence that resulted in his wife's death.
The case is that of Dr Kunal Saha, who traveled to Kolkata with his wife, Anuradha, in 1998 from the US. She was admitted to the Advanced Medicare and Research Institute or AMRI hospital in Kolkata for high fever and a respiratory tract infection.
After about a week there, she was moved by air ambulance to a hospital in Mumbai where she died a few days later, allegedly of complications from her treatment in Kolkata.
Dr Saha accused the doctors at AMRI of gross medical negligence and in a police complaint, alleged wrong diagnosis, drug overdose and improper monitoring and treatment.
In 2009, the Supreme Court agreed with him and asked the top consumer court –  the National Consumer Disputes Redressal Commission or NCDRC – to determine how much compensation he should get. The consumer court settled on 1.7 crores, but Dr Saha appealed against that and asked the Supreme Court to grant him 200 crores.
The judges today said he should get 5 crores and 95 lakhs, the highest compensation ever, within eight weeks.
In another medical negligence case in 2009, the Supreme Court had granted Rs. 1 crore to a techie who was paralyzed waist down after a surgeon allegedly damaged his spinal chord during an operation to remove a tumour in the chest.