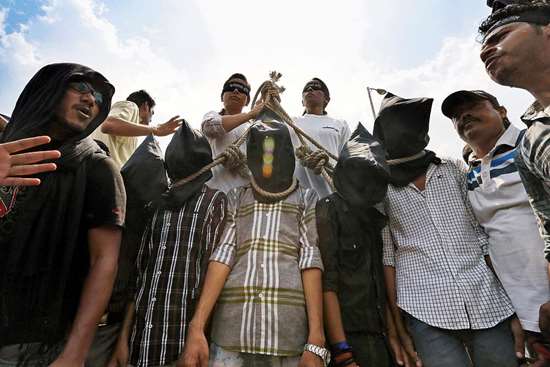 AP
CAPITAL PUNISHMENT
The Daily Noose
The courts say 'hang him', but is the death sentence only for the marginalised?
The Death Row
Report What the National Law University study of 400 convicts on the death row across the nation is showing
A majority on death row are first-time offenders
Direct evidence missing in most of the cases
Confessions extracted through torture relied for conviction
Death row prisoners are kept together. Lights are not switched off in death row cells.
Convicts on death row receive poor legal assistance
Convicts on the death row are not allowed to work in prison
Padlocks on death row are rattled at regular intervals
Prisoners on the death row fed on a richer diet
A majority spend 10-20 years before the mercy petition is rejected
Trial courts under pressure to 'act tough', award more deaths
A majority of convicts on death row are poor, Dalits, minorities, tribals
Convicts do not have access to quality counsellors, lawyers, psychiatrists
***
Time and luck are running out for Surinder Koli. While the 42-year-old waits on death row in Meerut Jail, the judiciary is convinced that the country's "collective conscience" won't be appeased till he is hanged. Arrested seven years ago and convicted for allegedly kidnapping, raping and cannibalising 16 girls and women in a house on the outskirts of Delhi (where he worked as a domestic help), he evo­kes no sympathy from the men in robes. Dubbed the "Nithari Killer" after the UP vill­age from where the victims had disappea­red, it makes it easier for the courts to decide whether he should live.
The Supreme Court refused to reconsider the thin evidence against him (presumably because the lower courts would have weighed it), the trial by the media (presumably because it is not the apex court's concern), and the fact that he was convicted on the basis of his own confession given to a magistrate, which ironically also records that he was tortured by the police and warned against deviating from his extracted statement (presumably this sho­uld have been raised and settled during the trial). Even more outrageously, his confession was recorded in English, a language he did not understand.
| | | |
| --- | --- | --- |
| | | |
| | Koli's confession was the basis for his conviction, but it was recorded in English, a language he does not know. | |
| | | |
While his hanging has been stayed till December 23, his appeal for commuting the sentence—now pending before the Allahabad HC on grounds of a delay in a dec­ision on his mercy petition—stands little chance of being upheld, say legal experts. Koli's fate was sealed after the mercy petition rejection and the refusal of the apex court to go beyond the letter of the law, they believe. The surgical precision with which the victims' bod­ies were cut, forensic reports had maintained, indicated a strong possibility they had fallen victim to "organ traders". This suspicion, and this is on record, was strengthened by the fact that parts of the torso was missing from the few skeletons that were recovered.A neighbour of Moninder Singh Pandher, Koli's employer, was a doctor who had been an accused in organ trade cases in 1997. But barring a passing reference to it by the HC, there is nothing to suggest the CBI investigated this angle at all. Instead, the prosecutors demonised Koli by alleging that he cannibalised the body parts. The courts accepted this version based on Koli's confession while the possibility of organ traders influencing the investigation was ignored. This was bad enough vis-a-vis the law. But even if Koli is held guilty in five cases, shouldn't the trial in all the 16 cases against him be complete before deciding on his mercy petition? What if more cases are found in the coming months like that of the teenage girl who Koli was accused of  killing, but who had act­ually run away from home (reported by a Hindi daily in '07)?
| | | |
| --- | --- | --- |
| | | |
| | Shandilya wrote about the "100% reservation in capital punishment" for the poor and the marginalised. | |
| | | |
Eminent lawyer and Centre for Study of Developing Societies (CSDS) Fellow Usha Ramanathan, writing in The Hindu, raises another legal point. What happens to the trial in the other 11 cases, in eight of which Koli's employer Pandher, an industrialist and alumnus of Delhi's elite St Stephen's College, is a co-accused (he's currently out on bail)? Would hanging Koli brighten Pandher's chances of getting acquitted since the former is the only eyewitness against him?The Dalit from Almora continues to insist on his innocence. When his mother met Koli, her only son, in September this year for the first and possibly last time since his arrest, he told her that he had been "framed" and that he had committed no crime. But then, don't they all say it? And what has caste got to do with crime and punishment anyway, especially when the deed is so reprehensible as to warrant the extreme death sentence?
| | | |
| --- | --- | --- |
| | | |
| | Death row convicts told NLU researchers that the trial judges had told them that "high court me ja kar commute ho jayega". | |
| | | |
Plenty actually, and India's first exhaustive study of convicts on death row is likely to nail this fact. The pioneering study, carried out jointly by the National Law University (NLU), Delhi, and the Nat­ional Legal Services Authority (NALSA), which has the Chief Justice of India as patron, is expected to confirm the long-held suspicion that capital punishment in India is reserved for the poor, marginalised and helpless. The report is still being finalised, but it should raise disturbing questions about violation of legal safeguards, the abysmal quality of legal assistance available to the poor and the treatment of prisoners on death row. The initial data compiled by the Death Penalty Research Project confirms the worst:
An overwhelming majority of the 477 prisoners on death row (the figure updated to the beginning of 2014) happen to be Dalits, tribals, Muslims and OBCs
There is a near-complete absence of direct evidence in most cases. In over 80 per cent cases, the conviction was based on confessions of the accused extracted through torture.
The extensive fieldwork also reveals how lower courts deal with the poor and sometimes deny them even a hearing. Noted human rights lawyer Colin Gonsalves is not surprised at the findings. "Our legal system, including the police, is anti-Dalit and anti-poor," he says. Eminent jurist V.R. Krishna Iyer, back in 1978, had said in an address to the International Con­ference Against Death Sentence in Stockholm: "The death pen­alty laws' wrathful majesty in blood-shot equality deals the fatal blow on the poor not the rich, the par­iah not the brahmin, the black not the white, the underdog not the top dog, the dissenter not the conformist." The law, he added, barks at all but bites only the poor, the powerless, the illiterate, the ignorant. As India marches forward in circa 2014, little has changed.
| | | |
| --- | --- | --- |
| | | |
| | Even when the state legal aid service gets lawyers, their fees is a pittance. So there's little interest in saving the clients. | |
| | | |
Gaya-based journalist-activist Prabhat Kumar Shandilya had made the same point in a provocative piece in 2003 when he asserted that there was "hundred per cent reservation in capital punishment" for the poor and the marginalised. Out of 36 convicts then on the death row in Bhagalpur Central Jail then, he wrote, barring Karre Singh, all the rest were Dalits, OBCs and Muslims.Speaking to Outlook, an ailing Shandilya reiterated that to his knowledge only three men from the elite castes have so far been hanged in independent India—Nathuram Godse, Nara­yan Dattaraya Apte and Dhananjay Chatterjee. A few others, he added, may have been sentenced to death but they invariably escaped the noose on appeal. Three days after the SC uph­eld the death sentence of Dhananjay Cha­t­terjee for allegedly raping and killing a 14-year-old girl, a different bench of the apex court commuted the death sentence of Rahul alias Rao Saheb, who was accused of perpetrating the same offence on a six-year-old child.
| | | |
| --- | --- | --- |
| | | |
| | "I didn't know what to make of a system where the convict's wife was being sexually exploited by the defence lawyer."C.V. Aradhana | |
| | | |
Stories of some of the other prisoners currently on death row are no less dramatic than Surinder Koli's when viewed through the prism of the Death Penalty Research Project. Take the case of Dharampal from Sonepat, who has been on the death row for almost two decades. First arrested for the rape of a woman (which he said he did not commit), he was forced to spend several years in jail before getting bail in '93. He took the opp­ortunity to visit the woman's home and killed her and four other family members. The court had little hesitation in sente­ncing him to death for the murders. Curiously, however, he appears meanwhile to have been acquitted in the rape case.Similarly, two sisters from Maharashtra, Renuka Shinde and Seema Gavit, are waiting to be hanged after their mercy petit­ion was rejected. They were convicted for all­e­gedly kidnapping children, using them as diversions in robberies and for killing five of the kids. Here the court relied on the evidence offered by one of the women's husbands. The man turned approver and was granted a pardon after he deposed that while the women killed the children, he himself merely disposed of the dead bodies. While both the high court and SC found the approver's version dodgy, the conviction and death sentence of the sisters were upheld.
| | | |
| --- | --- | --- |
| | | |
| | "It was an eye-opener to interact with families of people on death row, families that have given up everything to fight."Maulshree Pathak | |
| | | |
As many as 16 death sentences were given to members of the dreaded Dandupalya gang. Belonging to one extended family from Dandupalya, an hour's drive from Bangalore, they are accused of committing as many as 80 crimes across the state. While trials in several of the 112 cases are still going on, in some of the cases the HC has now acquitted them but not before a gory film was made and the village stigmatised. A glaring feature of the trial was that the same set of four witnesses identified the accused in all the cases. Use of 'professional' or 'stock' witnesses by the police and prosecution is not unheard of but courts rarely show any willingness to question the practice.Trial courts are often under pressure to "act tough" and award death sentences without applying their mind. Several convicts told NLU researchers that the trial judges had told them that higher courts would revoke the capital punishment. "High court me ja kar commute ho jayega (It will get commuted in the HC)," they were told.
While there is pressure from both the media and the prosecution, the fact that trial courts most often take prosecution evidence as gospel is worrying. NLU's Anup Surendranath rec­a­lls one such case of rape and murder, where three people were held guilty and sentenced to death. The prosecution clai­med "100 per cent DNA matching" of the semen collected from the victim's body with the three accused but NLU researchers were intrigued to learn that the victim's body had remained in a ditch overnight, some parts submerged in muddy water. In such circumstances, experts held that a hundred per cent DNA match was impossible, much less separating the semen of three different people. But the DNA report was never contested during the trial.
| | | |
| --- | --- | --- |
| | | |
| | "Families of convicts were prone to be victimised, exploited, ostracised by society. We felt helpless."Vaibhav Dutt | |
| | | |
"Unlike in Hollywood films, convicts and their lawyers do not sit across a table to discuss the case," quips Surendranath. NLU's project team says not one convict on death row claims to have been "heard".  Meetings with defence lawyers would be in the lock-up or in the court and would invariably be brief, often lasting just about five minutes. Too intimidated to ask questions in court, none of them followed the proceedings or understood what was going on. In most trial courts, the accused could ill afford to pay their lawyers even 100-200 rupees per appearance, found researchers. Even when the state legal aid service provided lawyers, their fees remained a pittance. Defence lawyers therefore had little or no interest in saving their clients. Convicts, recalls NLU's Maulshree Pathak, confided that lawyers only talked to them about money.As soon as prisoners are sentenced by the trial court, they are shifted to death row. And there they remain till sentences are commuted or mercy petitions upheld. Death row inmates are not allowed to work or even mingle with other prisoners. They remain under constant watch and even at night the lights are never switched off. The padlocks are rattled every now and then to ensure that they are awake and not dead. Perversely, they are also fed a richer diet, fattened so to say, so that they do not fall ill before they are hanged.
Talking to prisoners and their families has been a traumatic experience for the researchers. One of them talks about a woman who's been on death row in Belgaum for 22 years. She hasn't met anyone from her family in all these years; they were too poor to take the journey to what is Kar­nata­ka's northernmost tip. The only woman in the barrack, she had a huge cell which the guards called "Andheri". Her sentence has since been commuted and she was hoping to move to a prison near home but nobody has details of her family's whereabouts.
| | | |
| --- | --- | --- |
| | | |
| | "The wife of a convict accused of sacrificing a minor in witchcraft told us never to come and see her again."Pragya Jha | |
| | | |
Another researcher recalls meeting a convict in Kerala. "We were constantly being told by everyone that he wasn't a nice man, that he deserved death, that he'd tried to escape from jail on several occasions." But a conversation with the acc­u­sed sho­cked the researchers. The prisoner confided that his wife was being sexually harassed by the defence lawyer and he was helpless in protecting her. All he was hoping was that if he escaped from prison, lookout cops would be stationed at his house which would then offer some protection to his wife.There have been only three executions in India in the last 18 years. But what is worrying is that every year 110-130 death sentences continue to be awar­ded by trial cou­rts. The SC, on its part, has been confirming 3-5 of them every year. The declining trend how­ever fails to gloss over the cavalier manner in which death sentences continue to be awa­rded and the way convicts are then treated.
Today, the name Shibbanlal Saksena is unli­kely to ring any bells. But the professor was a member of the Constituent Assembly which framed India's Constitution. Even more importantly, he was in a condemned cell on death row for 26 months, sentenced for his activities in the Quit India movement. Not surprisingly, he passionately argued against capital punishment. In 26 months, he had witnessed 37 people being hanged and was convinced that at least seven of them were totally innocent.
| | | |
| --- | --- | --- |
| | | |
| | Twenty-two years on death row, her sentence was commuted. But now no one knew where her family was. | |
| | | |
Successive governments, however, have never taken to the cla­mour for the abolition of capital punishment. Ind­eed, as late as in November this year, India again voted against such a motion in the UN. The Union law ministry has been busy dra­f­ting several amendments to prescribe death senten­ces for more offences. Even PM Narendra Modi doesn't seem to beli­eve that the police can administer the third degree or frame people (he blamed films for giving the police a bad name while addressing a DGs' conference in Guwahati last month).Muslims, Dalits and adivasis constitute 38.8 per cent of the population but 53 per cent of the undertrials (1.48 lakh out of 2.78 lakh) in jail. On death row, the perce­nt­age is much higher. After 67 years of indepe­nde­nce, they still haven't overcome deep-sea­ted prejudices in a police, judiciary and media dom­­inated by privileged castes. India's first field report on death row inmates will hop­e­fully lead to structural changes to ensure that Constitut­ional safegua­rds are followed and the poor receive adequate legal assistance.
***
Hanged Sans Mercy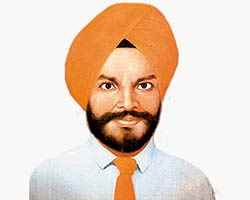 Kehar Singh, Sikh
Conspiracy for assassination of Indira Gandhi: 1984
Hanged in 1989
A minor official in the Director­ate General of Supplies, he was the uncle of Beant Singh, one of the two assassins of the then PM. Kehar Singh was acc­u­sed of inciting the assassins. Criminal lawyer Ram Jeth­mal­ani mounted a public appeal for his pardon but prosecution rel­ied on the fact that Beant had visited Kehar before the assassination, that they travelled to the Golden Temple together. On the basis of flimsy evidence, he was sent to the gallows. Ex-CJI Y.V Chandrachud later said Kehar's hanging was a mistake.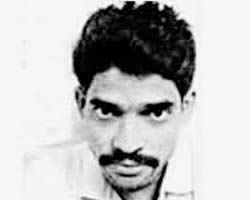 Dhananjay Chatterjee, Brahmin
Rape & murder of Hetal Parikh: 1990
Hanged in 2004
A security guard at an apartment, accused of the rape and murder of a 14-year-old girl. Arrested from his village, pol­ice claimed they found the vic­tim's gold chain in his hut. Lawyer Colin Gon­salves who pleaded for him at the SC believes he was victim of a shoddy probe. But authorities bowed to public fre­nzy built up by the media in fav­our of death. His last words to hangman Nata Mal­lik: "I am innocent but you do your job".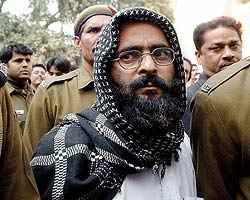 Afzal Guru. Muslim
Conspiracy for attack on Parliament: 2001
Hanged in 2013
Afzal Guru, a Kashmiri, was picked up for having allegedly accompanied one of the militants who carried out the Par­l­iament attack to Delhi and helped him buy a second-hand car. Guru protested innocence and asserted that after giving up militancy he was assisting the security forces. But legal assistance was denied to him in the midst of a media fre­nzy. He was hanged in secr­ecy. In violation of rules, even his family was not informed of the impending hanging.
Ramrao, Vidhyadhar & Chandrakant Jadhav, Backward caste
Accused of killing six people
Hanged in 1993
Poor farmers, the accused were approached by a lawyer who offered to represent them for free and obtained their thumb impressions on the vakalatnama. After they were sentenced to death in 1991, he again obtained their impressions. Their sentence was confirmed by the high court in 1992. A fortnight later, the lawyer told them that their land had been sold on the basis of documents authorising him to do so and he had retained the sale proceeds as fees for filing the app­eal. A complaint of professional misconduct was made to the Bar Council. But the convicts were hanged in 1993. There's no record to suggest they appealed to the SC.
***
Waiting For Death

Koli's wife Shanti, right, daughter Simran and mother in Almora; seven of the 12 whose mercy pleas have been dismissed, from top, Seema Gavit, Ajay Kumar Pal, Dharampal, Saibanna, Surinder Koli, Umesh and Yakub Memon