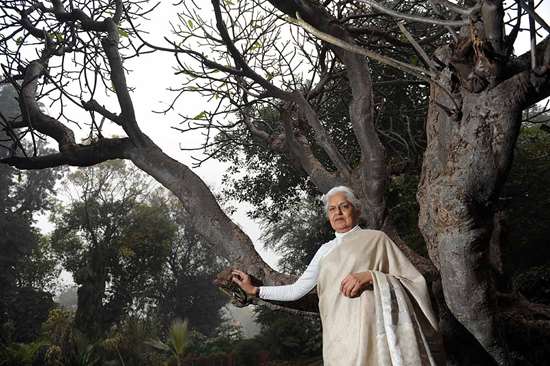 Women, the underprivileged, the weak—they have always found a voice in Indira Jaising
Sterling Record
Born in Mumbai to Sindhi parents who migrated from Pakistan and educated in Bangalore, Indira Jaising got her law degree in 1962. She was the first woman to become a senior advocate at Bombay High Court.
Among the cases she has fought are the one that won Syrian Christian women inheritance rights
She has fought the case of IAS officer Rupan Deol Bajaj who charged IPS officer K.P.S. Gill with sexual harassment, represented victims of the Bhopal gas tragedy, fought for the rights of pavement dwellers facing eviction in Mumbai, and represented Gita Hariharan in a landmark case of a woman's right to her child.
During Emergency, she provided free legal aid to striking railway workers, resulting in her office being put under surveillance
She later founded Lawyers' Collective, which funds and advises the poor who are facing legal action
She is co-authoring a book (under the aegis of Lawyers Collective) that is meant as a legal primer on sexual harassment at the workplace
She was appointed additional solicitor general in 2009
***
An old Remington typewriter, a poster of Bollywood film Indira, starring Hema Malini as a legal crusader, posters on violence against women that say 'Use the Law to Resist It', shelves lined with law books—the stage props that make up Indira Jaising's office space only partly depart from the norm, and she's quick to make light of the film poster. The additional solicitor general has two firsts connected to her name—she's the first woman to occupy that post; she was at the forefront of the campaign against Justice Ramaswami, leading to the first impea­chment proceedings against a Supreme Court judge. These days, however, she's in the news as the person who shattered the omerta around sexual harassment by senior judges—which many describe as the judiciary's worst kept secret. "I'd rather be remembered as a woman who raised the issue of integrity in the highest court of the land," she says, "though, yes, I did lend my voice to the interns who spoke up against sexual harassment by senior judges of the court."
In a span of two months, two senior judges—Justice A.K. Ganguly and Justice Swatanter Kumar—have been named by young interns complaining of sexual harassment. There have always been whispers in legal circles about some judges' predatory instincts. But never before has the way women, and young interns at that, are treated by their illustrious seniors, and judges at that, come out the way it now has.
In l'affaire Ganguly, Jaising wrote to the prime minister reminding him that sexual harassment was a gross violation of human rights and requested him to make a reference to the Supreme Court to remove Justice Ganguly from his post as head of the West Bengal Human Rights Commission. She followed that with a bombshell: an article that the Indian Express front-paged and banner-headlined 'Is this how you would treat your daughter, My Lord?' In this she laid bare the harrowing details of what the intern went through, using with permission passages from her affidavit to an SC committee. She says she felt compelled to do so. Justice Ganguly, who has now stepped down, had till then been adamantly refusing to do so.
Predictably, her actions have set off a spate of conspiracy theories. What did she have against the judges? Was she working with the UPA to demolish the reputation of the judges who had indicted the government in their pronouncements? All Jaising will say in response is that she's on the side of women. And staunchly so.
Feisty, left-of-centre, stubborn—these are some of the adjectives fellow advocates deploy to describe her. Divided though they may be in matters of ideology, they all agree without debate that in her overlapping identities as a human being, a woman, a women's rights activist and a lawyer, Jaising speaks the language she practises. There are many who believe that, had it not been for Jaising's intervention, the issue of sexual harassment in courts would have remained under wraps.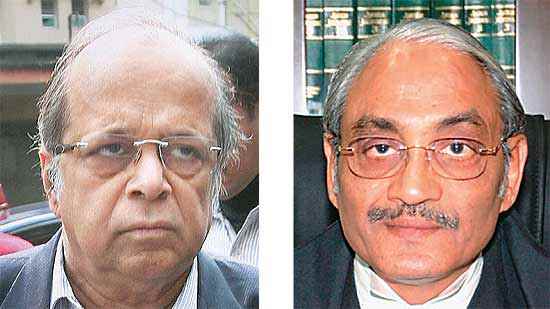 | | | |
| --- | --- | --- |
| | | |
| | Justices A.K. Ganguly and Swatanter Kumar have been named by interns as perpetrators of sexual harassment. Indira has stood by the interns. | |
| | | |
Already she's under attack: some say she has tarnished the image of the judiciary. She has also been accused of bringing a bad name to the institution of the Supreme Court. "If you ask me, leaking the affidavit against Justice Ganguly was unethical," Justice Srik­rishna has said in an interview to the Economic Times. Jaising has a well-tempered response. "I respect Justice Srikr­i­shna," she says. "But it is important to separate the judge from the judiciary. I think what he is talking about is the criminal justice process, and it is important to separate this from the truth-seeking process. I'm afraid Justice Srik­­r­i­shna has conflated the two. We are asking for the truth to be acknowledged."
Though complaints against Supreme Court judges have been made by women in the past, there never has been the sort of acknowledgement of the truth that the additional solicitor general is seeking.  Her silver hair and status as a senior member of the profession haven't guaranteed protection either: it is just a few days back that a senior counsel who referred to Jaising as "that woman" had to be given a quick lesson on the proper way of addressing a woman colleague. She also says she's been sexually harassed on occasion and has had to confront the perpetrators—sometimes physically. In the inflexibly hierarchical structure that defines the court and its functions, she says, those in the lower rungs, especially women and young women interns, are often made to experience acute inequalities. "The judiciary is the last bastion of a feudal and hierarchical structure—and that has to change," she says. "And unfortunately, I have to add, judges just can't take women seriously."
There have been three unintended consequences of Jaising's actions. The first is positive: the legal fraternity is pleased that the horrible truth is out in the open. Second, men have taken to play the "weaker sex" in mock admissions of fear, such as, "Oh! We just won't be seen alone with a female colleague!" The third is worrying: some say they'd rather not hire women or have women working with them.
Be that as it may, activists like Kavita Krishnan, president of the All-India Progressive Women's Association, are all praise for Jaising and her work. "She stands like a shield for women, and she's here to uphold the Constitution," says Kavita, who worked with Jaising, lawyer Vrinda Grover and other women activists towards the creation of a law against sexual harassment at the work place—which is here to stay, and which has come to haunt the two judges.
Senior advocate Rajiv Dhavan, who has been vocal on the issue of sexual harassment and has no problems with the new law, says his only concern, however, is that the rigorous practice of going by the law should not be overlooked in the atmosphere of populism that surrounds the issue. "The issue depends on the girl's affidavit," he says. "Nothing has been proved. But there's been a huge indictment by the media and others. The Supreme Court acted in excess by denying jurisprudence and by going by the prima facie view. The complaints of the interns have to be tested by the law." It's a view senior advocate Manoj Goel shares: "Populism," he says, "should not ride roughshod over constitutional values." And Dhavan is firm that, just because they are retired judges, they can't be said to be above legal scrutiny.
Those are valid, well-reasoned positions. But as to the charges from others that she has caused systemic damage, Jaising says, "I have no vested interests. My approach is based on my commitment to equality. I am not indebted to judges or colleagues." It's a commitment that has seen her fight for fair wages for labourers and take up the cause of pavement dwellers and other marginalised groups. "They have nothing but the law to protect them," she asserts. That belief was amply on display when she defended the Right to Education when some private institutions contested it. Says journalist Olga Tellis, who has known Jaising for a long time, "She's committed to the causes she champions and stubbornly holds on to what she believes in."
The workplace law and the Visakha guidelines, which bear the imprints of Jaising, the late Justice J.S. Verma and Justice Leila Seth among others, have come to bear upon those who might have thought their high offices would bring them immunity. As Jaising says, these young women have grown up in a different climate: the Visakha guidelines, dealing with sexual harassment in public places, came in 1997, when the interns may have been in their teens. They have seen it in practice, and perhaps that's why they are confidently able to demand equal treatment. Things are changing.
Due to retire around April, Jaising plans to devote her time to Hindustani classical music, which she is known to practise (as a vocalist) with the same rigour she brings to her legal work. The young interns who have spoken out—and all women at work—will remain indebted to that distinctive voice, smoky and at times raspy, for putting its considerable strength behind their cause.
Read mor ehere –  http://www.outlookindia.com/article.aspx?289195#