Reported by Alok Pandey, Edited by Shamik Ghosh | Updated: August 24, 2013 14:16 IST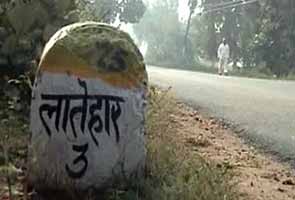 The spot on National Highway 75 where the woman cop was allegedly raped
TNN | Aug 25, 2013, 
RANCHI: A woman police constable was gangraped by five
dacoits
in
Latehar district
of Jharkhand.
The gang rape took place in Udaipura which is 12 km from the Latehar police station on Wednesday night. A case was registered on Thursday.
The 30-year-old survivor with her family members was taking the dead body of a relative for cremation from Ranchi to Garhwa. They were accosted by a gang of dacoits on the Latehar Garhwa National Highway 75.
Police sources said that the woman tried to resist the dacoits when they asked her to get out of the vehicle. "They took the woman aside and took turns to rape her," sub-divisonal police officer (Latehar) Alok Kumar said.
The family members could not do anything as the dacoits were armed. Two of the survivor's sisters were also present in the vehicle.
The dacoits robbed them as well. "Altogether 11 vehicles were looted by the dacoits at gunpoint that night," he added.
DGP Rajiv Kumar on Saturday asked the district police to immediately trace and nab the culprits. "It is a shameful incident. No one involved in the incident would be spared," the DGP said.
A committee has been formed to investigate the case. "We have detained five youths in this connection. They all have criminal history," said Latehar SP Michael S Raj.
The woman, a widow, was given a job in the Jharkhand Police after her husband was killed by Naxals a few years ago.
More than 36 hours after the attack, the police are, however, yet to make an arrest in the case. Only a few men have been detained for questioning after a First Information Report was filed.